Jurgen Klopp says Liverpool are thriving on pressure of competing for two titles
Watch Cardiff vs Liverpool on Super Sunday from 3.30pm on Sky Sports Premier League; Kick-off is 4pm
Last Updated: 20/04/19 8:10am
Jurgen Klopp says his Liverpool players are thriving on the pressure of competing for two competitions as they enter the pivotal part of their season.
Liverpool secured their place in the Champions League semi-finals in midweek and their attention returns to the Premier League title race on Sunday when they face Cardiff, live on Sky Sports Premier League.
That will be Liverpool's fifth game in 16 days but Klopp dismissed any suggestions of fatigue in his squad.
"We are not tired," he said. "It's a decisive period of the season. It's good we are involved in two competitions; it's a sign for success.
"Training is low intensity because we cannot do a lot. The most important sessions in the week are the games we play.
"Because of another very strong team in the Premier League, we have to win all our games, and the Champions League is like this anyway in pretty much all the games.
"Nothing has changed since July; we are in it, and now we want to win it.
"It's all about how you mix up your potential with attitude. We obviously have a good football team with good players. Mix it up with world-class attitude and it makes you a difficult team to play against.
"That's all what we need. We've done that from the first day of the season and so far it has worked out."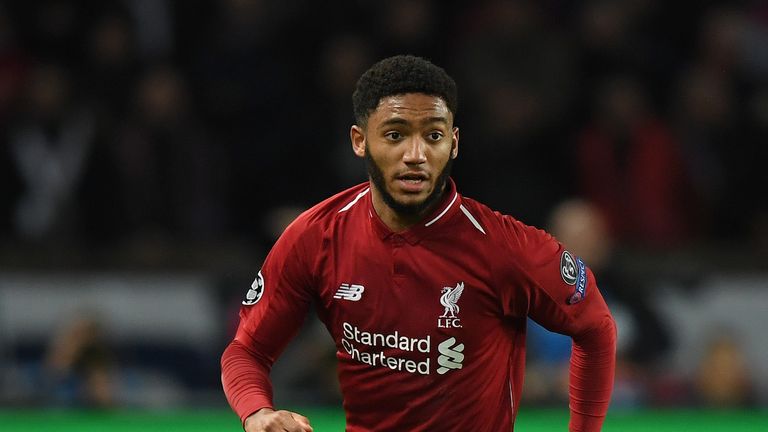 Klopp was pleased with Joe Gomez's performance on his return from injury in Wednesday's win over Porto, while Alex Oxlade-Chamberlain could also play a part in Liverpool's run-in as he continues his comeback from a serious knee injury.
However, Klopp warned the duo they face a battle to break into the starting line-up.
"Joe looked good," said Klopp. "He played 15, 20 minutes during the week. Will he start? I don't know; we have a lot of players in a lot of rhythm.
"It's good to have him and it's the same for Ox. It's not about being ready and you come in immediately. As long as the other players in training show no drop in form then we stay like it is, but it's very good to have them in contention."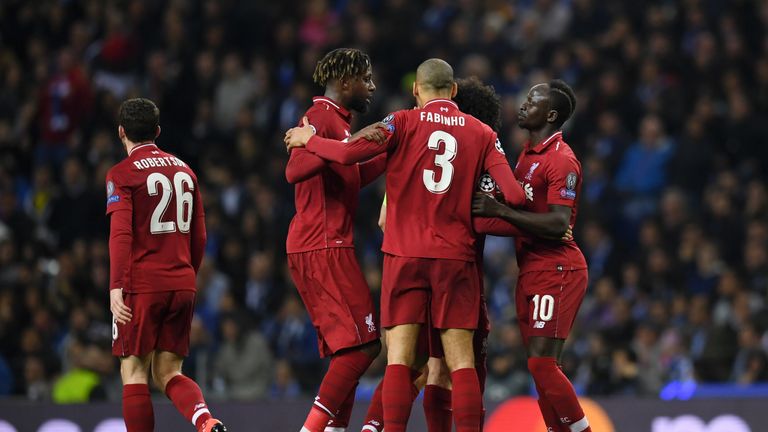 While Liverpool were cruising to a 4-1 win in Porto, title rivals City suffered a dramatic exit from the Champions League when a stoppage-time goal in a remarkable 4-3 epic against Tottenham was ruled out by VAR.
Asked if it could affect the title race, Klopp said: "I've no idea, but it was unbelievable, eh? Seeing that I just really felt for them. That's how it is. Everybody thought the ball was in and the whole stadium is celebrating.
"I know some people say without VAR it's a clear goal but it was offside in that moment, nobody really doubts that, but that's tough to take I'm 100 per cent sure."
Liverpool will face Barcelona in the semi-finals but Klopp says that will not distract his side in their quest to win a first league title since 1990.
He believes Cardiff pose a different threat now to the one they did a couple of weeks ago, having been rejuvenated by a victory at Brighton which has given their survival chance a major boost.
"Neil [Warnock] and Cardiff have gained a lot of confidence in the last game and rightly so," he said.
"It was a massive game against Brighton, if Cardiff had lost that game then the fight for the league would be finished but now it starts again for all the teams.
"Everything came together and that's what makes football so exciting. They believe in their chances and I would do the same, so we have to show we are ready for this battle."