Premier League clubs voted on Monday to impose a temporary freeze on any of them signing commercial and sponsorship deals with businesses that have links to their club's owners.
The decision was made at an emergency meeting, after concerns were raised that Newcastle United's new Saudi Arabian owners could sign lucrative deals with Saudi state-owned companies.
Some 80 per cent of Newcastle is now owned by Saudi Arabia's state sovereign wealth fund.
Eighteen clubs voted in favour of the freeze, while Newcastle voted against and Manchester City abstained after their lawyers advised them the vote was unlawful.
The Premier League and Newcastle's owners have declined to comment
Premier League financial fair play rules allow clubs to make maximum losses of £105m over a rolling three-year period.
Any artificially inflated commercial deals would increase revenues coming into a club and allow them to get around the rules and spend more than they are allowed.
The temporary freeze will be in place for a month while talks are held about a permanent rule change.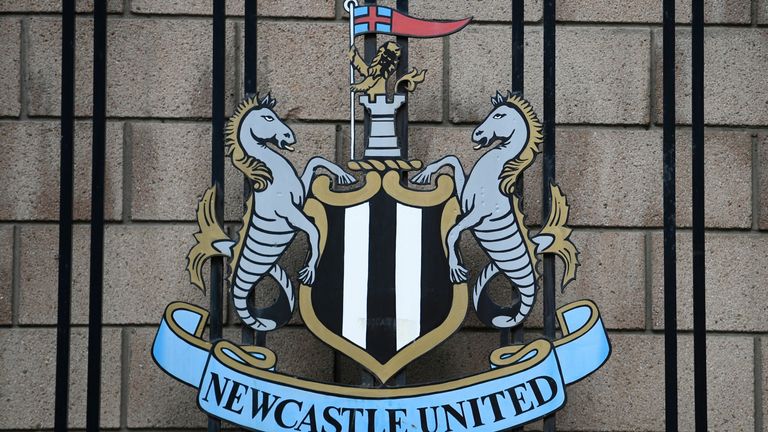 One PL executive said: "If we didn't have the ban, there would have been nothing to stop Newcastle signing, say a £100m naming rights deal for their stadium with a Saudi company linked to their owners.
"They could then have used that money to buy players in January and get around our financial fair play rules."
New Premier League rules will not be applied retrospectively
Sky Sports News reporter Rob Dorsett explains why other Premier League clubs will not be affected by the rule changes retrospectively...
Manchester City, Leicester City and Everton will not be affected by the introduction of temporary new Premier League rules which prevent commercial deals being struck with club owners, or their associated companies.
The new rules - which were voted in on Monday - will only apply going forward, and will not be applied retrospectively, Sky Sports News has been told.
Man City's sponsorship of the Etihad Stadium, Leicester's deal for the naming of the King Power Stadium and Everton's sponsorship of their USM Finch Farm training ground are not an issue - though the new emergency legislation has put a stop to any similar deals happening in the foreseeable future.
There is no suggestion that any of those commercial agreements breach the existing Premier League rules on financial fair play.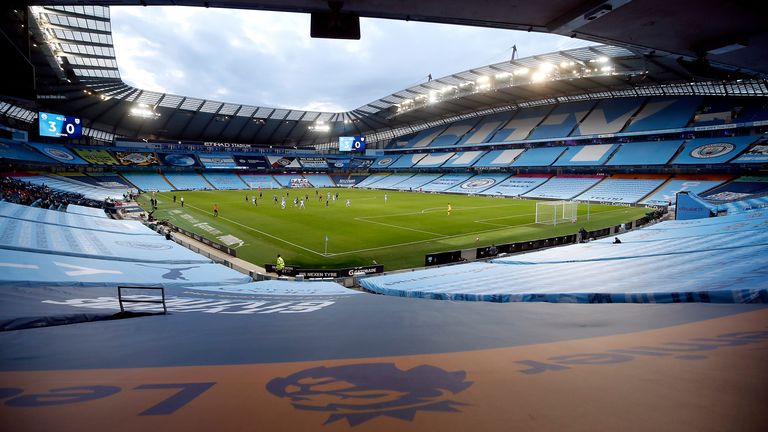 Crucially, all deals which involve a 'related party investment' are subject to a market value test, and so long as a club has not artificially inflated the value of any such deal, they are not in breach of the Premier League rules.
However, as a result of Monday's emergency vote, plans are now in place for a new Premier League working party to look urgently into this issue. That working party will report back before all 20 clubs discuss the matter in the next shareholder's meeting in November.
The aim then is to agree on more watertight financial regulations that can be brought permanently into the Premier League rule book.
One senior club official has told Sky Sports News that, while this might seem like an attempt to block Newcastle's ambition, that is absolutely not the case.
"This is not a knee-jerk reaction to the Newcastle takeover," the club official said. "Far from it - this is an issue that has been a concern for the majority of Premier League clubs for many years. It was contained in the strategic review long before the Newcastle takeover happened."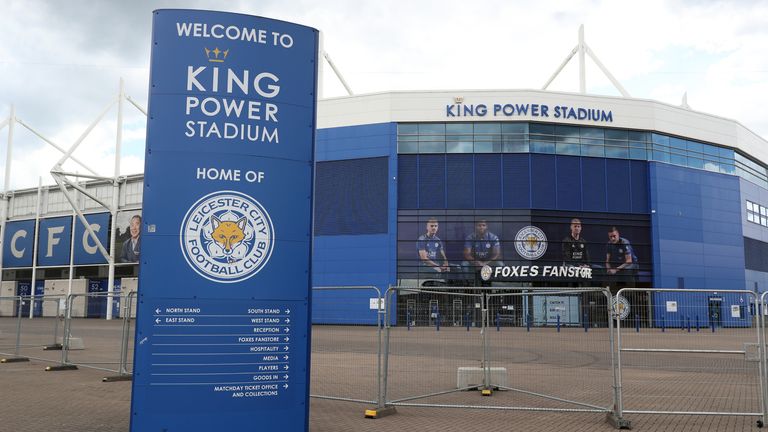 However, it is clear the huge wealth of the Saudi Public Investment Fund which now owns Newcastle, has accelerated those plans.
Another club executive has told Sky Sports News: "In the light of another 'country' owning a Premier League club, we felt very strongly that these rules needed to be strengthened."
A Premier League investigation into possible breaches of the financial fair play rules by Manchester City has yet to be concluded, but the champions are adamant they have done nothing wrong.
City saw a UEFA sanction overturned by the Court of Arbitration for Sport in the summer of 2020, with the court saying that "most of the alleged breaches were either not established or time-barred".
Neville and Carra slam treatment of Bruce
Jamie Carragher and Gary Neville have given a critical assessment of Newcastle's new ownership, with Neville calling their treatment of Steve Bruce "totally wrong".
Neville said: "If this was any other industry, it will be classed as employment abuse as the employer would be in serious trouble.
"You have got to demonstrate decency - that's not just the new owners at Newcastle, it's the ones before who had him as a lamb to the slaughter or an umbrella to stop the rain coming on their heads.
"Think about it in your own walk of life - if you're a lawyer, or an accountant or an electrician and you are being treated like this. Think about all the things that have happened in the last few weeks, the leaks, it is not fair on a brilliant man.
"A brilliant football man. A great player. A manager who has had 1,000 games - he deserves to be treated with decency.
"If you are going to sack him, pay him up the full money, don't resist it, do the right thing and move on.
"If you aren't going to sack him, tell him and be clear so at least the fans can start having a go at you. Stop using Bruce as a shield for criticism at your football club."