Pearce bullish over Wilshere
Stuart Pearce has warned Arsene Wenger he cannot stop him including Jack Wilshere in his GB squad.
Last Updated: 25/04/12 11:04am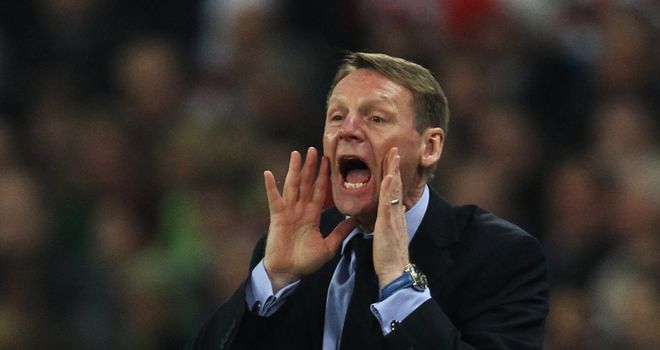 Stuart Pearce has warned Arsene Wenger the manager cannot stop him from including Arsenal midfielder Jack Wilshere in his Great Britain squad for the Olympics this summer.
Pearce, who will coach the men's football team at the London Games, has Wilshere on his 80-man short-list for the tournament, despite Wenger saying last week the Olympics would be "the worst thing" for the 20-year-old.
The midfielder has been plagued by fitness problems this term, picking up an ankle injury in pre-season then suffering a stress fracture in his right foot in February during his rehab, and has already been ruled out of Euro 2012, where he had hoped to feature for England.
No veto
Pearce says he is in contact with the Gunners over Wilshere's fitness as he waits to see if the youngster will be available.
But the coach insists Wenger and his fellow Premier League managers will get no say over which players are called up.
He told the Daily Mirror: "We're in constant contact with Arsenal and we'll see how this one rides.
"But, will any manager get a veto over who I select? Of course not.
"We would obviously let them know if their players are in contention and the dates they would need to be made available.
"But we're talking about Great Britain here. The Olympic Games.
"If you strip it down solely to the players, this is an opportunity of a lifetime.
"Lionel Messi took his club to court because he wanted to play at the Olympics. That's the best player in the world.
Opinion
"I wouldn't want to get into a legal battle, but we're not talking about taking players away for a whole season.
"We're not even asking them to miss a competitive match."
Speaking in response to Wenger's comments over Wilshere's potential inclusion, Wenger added: "That's his opinion. I can't change his opinion, and it's not of great concern to me."