World Cup: Costa Rica forward Joel Campbell will return to Arsenal
By Paulo Freitas
Last Updated: 15/06/14 6:01pm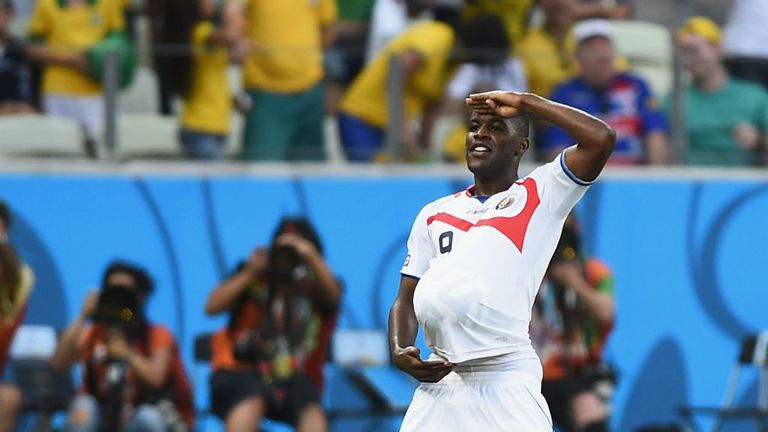 Costa Rica forward Joel Campbell has confirmed he will return to Arsenal following the World Cup in Brazil this summer.
Campbell has yet to feature for the Gunners having spent the last three seasons out on loan with Lorient, Real Betis and Olympiakos following his arrival from Saprissa in August 2011.
The 21-year-old, who was on target for his country in their shock 3-1 win over Uruguay in their Group D opener, will head back to Emirates Stadium in the coming weeks, but admits he is currently only focused on the global showpiece.
He told reporters: "Of course I have to go back, because I have a contract with Arsenal.
"The most important thing just now is my country and the World Cup.
"Today was excellent for me, but it would have come to nothing without the contribution of my team-mates.
"Everyone lived up to their responsibilities. I tried to do my best to score goals and my colleagues supported me.
"We have to take one step after another. We have difficult matches ahead, but this will give us impetus."
Costa Rica's next test comes against Italy before they conclude their Group D campaign against Roy Hodgson's England, with Campbell expecting tough games against the European duo.
He told Sportv: "It wasn't a surprise to us, we came here to win. This is why you play a World Cup. We wanted a good result, but the next two games will be hard.
"The first game is always important. We hope to get good results in the next two games."