World Cup: Spain star Xabi Alonso denies he is to quit international football
Last Updated: 23/06/14 1:29pm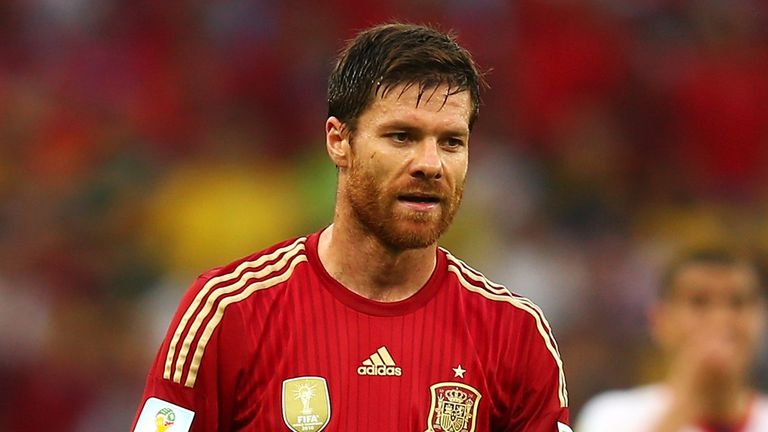 Spain star Xabi Alonso has denied reports he has decided to quit international football.
The Real Madrid midfielder caused controversy in the wake of their 2-0 defeat to Chile – a result which meant they were eliminated from the World Cup – by saying the team lacked "hunger" and "ambition".
He was then reported to have quit the national team but the former Liverpool man insists he is yet to make up his mind.
He told Spanish radio station Onda Cero: "I'm still not at that moment, I want all this to end as soon as possible, go on holiday, disconnect a little and then decide things with time. Right now is not the time."
Alonso would not be drawn on reports that his team-mates were upset by his post-match comments.
He said the atmosphere among the squad in Brazil was similar to during their victorious Euro 2012 campaign.
"I'm not going to say what's happening in the dressing room, for me that should stay there," he said.
"The atmosphere and feeling in the dressing room is the same as it was two years ago. It's all very natural, there isn't the tension that you (the media) imagine there is."
Alonso also appeared to backtrack on his earlier scathing comments about the team's attitude during the World Cup.
"We know that we lacked intensity, but our enthusiasm has been the same as always," he said.
"The hardest thing was (to repeat) what we have already done, which is to win three competitions in four years."