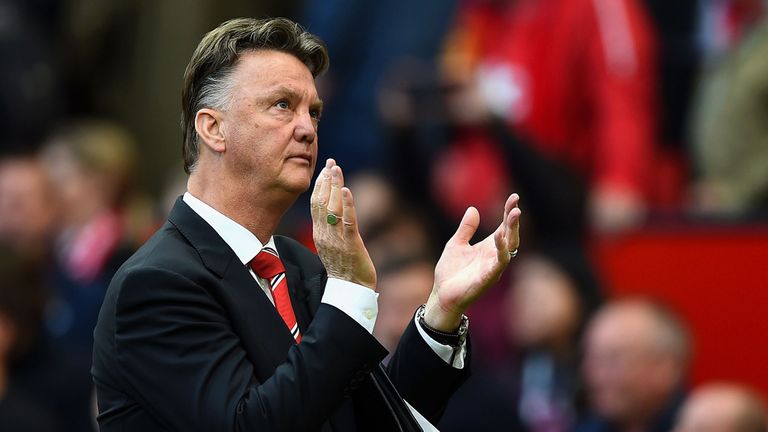 Louis van Gaal is confident he will see out all three years of his Manchester United contract and take the club back into the Champions League.
The Dutchman has endured a difficult start to his Old Trafford career, claiming just eight points from his first six Premier League games and overseeing a humiliating 4-0 defeat to MK Dons in the Capital One Cup.
Van Gaal's predecessor David Moyes was only in the job for 10 months but the current occupant of the United manager's office is sure he will 'finish' his deal, which runs until 2017.
"I didn't have to come here to Manchester United," he said. "They asked me. And I will take United back into the Champions League yes, but not at once.
"There is a trajectory and a process of three years. I have signed a three-year contract. Believe me, I shall finish that."
There has been some heavy criticism of the United defence since Van Gaal's arrival, but the manager admits it is experience and leadership that is the main thing that is lacking in that area of his squad.
"At the time I was coming to the club, big leaders were leaving - (Patrice) Evra, (Nemanja) Vidic, (Rio) Ferdinand," he said. "They were big leaders.
"Also, leadership is a process - you don't go from one day to the next and become a leader.
"It's a process and now a lot of players are in that process."