Paul Merson's predictions: Man Utd to draw at Newcastle
Sky Sports' Paul Merson gives his predictions ahead of the midweek Premier League action.
Last Updated: 13/03/15 7:15pm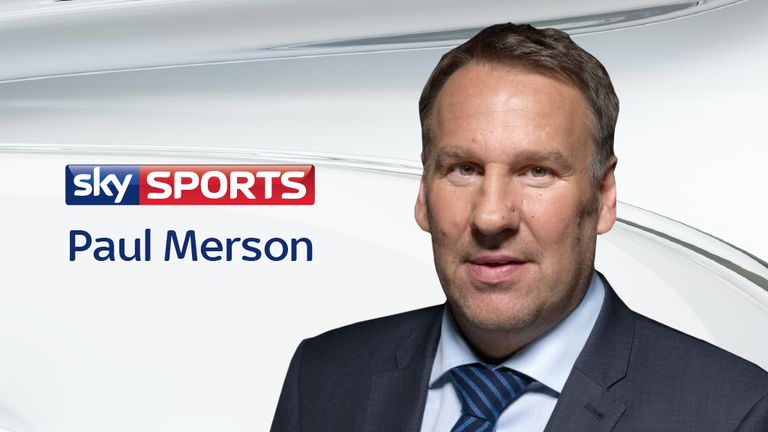 Sky Sports' Paul Merson gives his predictions ahead of the midweek Premier League, including a bold top four prediction involving north-west rivals...
Man City v Leicester (Wednesday, 7.45pm)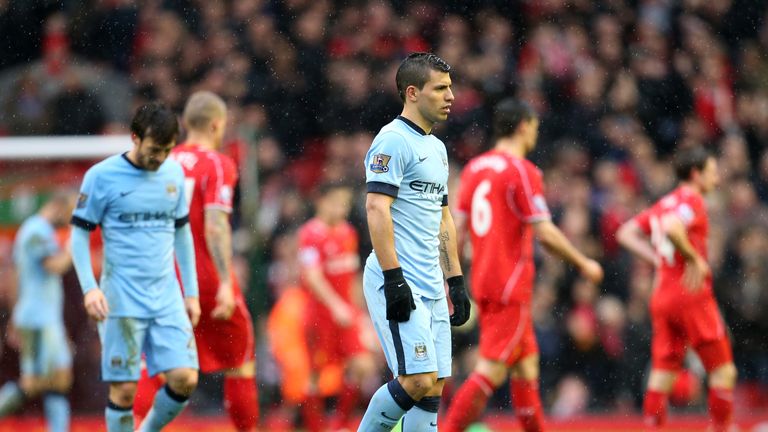 City have to win, but I do like Leicester. Nigel Pearson's side always give it a go and are capable of scoring goals, they showed this at Anfield earlier in the season and nearly got something at the Emirates.
I expect City to win this, but it won't be easy. They turn up too confident, thinking: "They're not as good as us, so naturally we'll win." It doesn't work like that. They've struggled at home because of their attitude against these lesser sides. I think Leicester have got every chance of staying up, they've just been bang out of luck. I don't see many of the bottom teams winning bar Hull this week, so they're still in it.
PAUL PREDICTS: 3-2 (Sky Bet odds 25/1)
Newcastle v Man Utd (Wednesday, 7.45pm)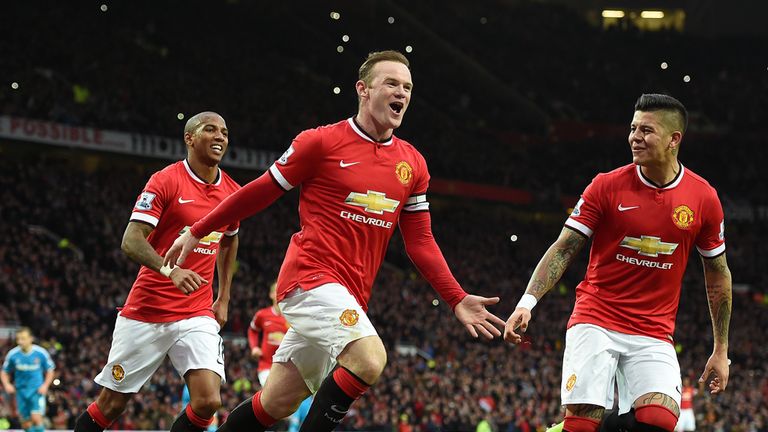 Manchester United played better the other day against Sunderland, but there's still something big missing there. It's another opportunity for Angel di Maria to defy the critics. His confidence is so low, and you feel for someone when you can see it so clearly.
This is the hardest league in the world and his struggles have proved it. He played in a team at Real Madrid who beat everyone, and the opposition often gave up at 2-0 or 3-0, and now he's come over here and found it tough.
Newcastle are comfortably mid-table, and despite the win against Villa perhaps masking how the Toon fans are feeling, I think they'll get a positive point here.
PAUL PREDICTS: 1-1 (Sky Bet odds 5/1)
QPR v Arsenal (Wednesday, 7.45pm)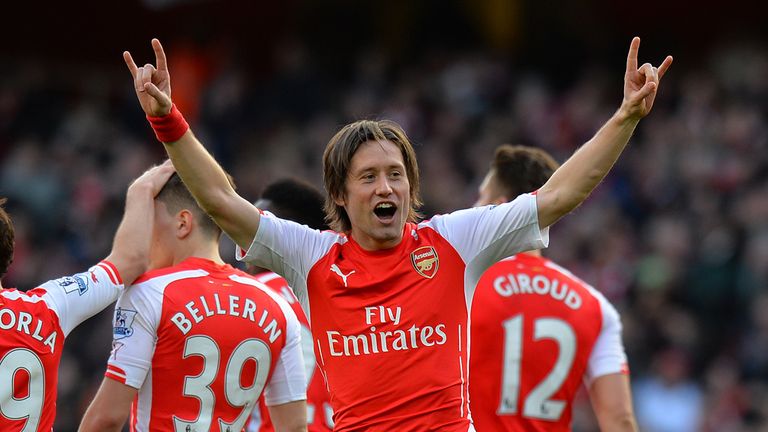 Arsenal win these games. They bounced back well on Sunday with a professional performance against Everton after a devastating defeat midweek against Monaco. They tend to do this, and I see it continuing again. Their season has been full of small runs met by big defeats.
I think Leicester have more of a chance of staying up than QPR if I'm honest, despite the five-point gap. Their away performances have improved and one or two wins against the teams around them could give them a huge boost.
PAUL PREDICTS: 0-2 (Sky Bet odds 13/2)
Stoke v Everton (Wednesday, 7.45pm)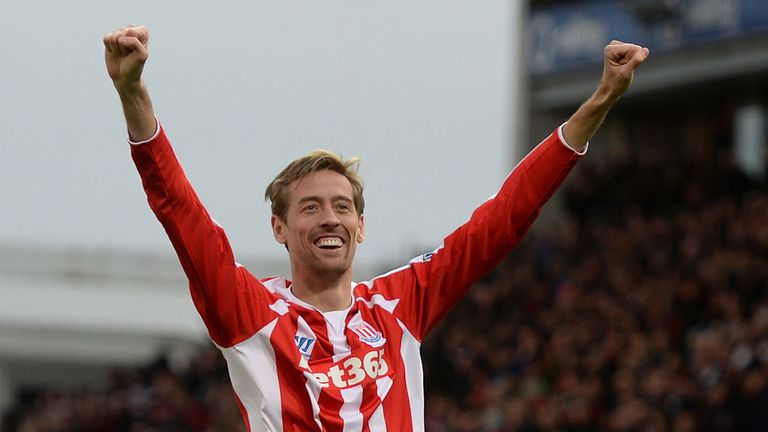 Everton are struggling, and I never go against Stoke at home. They're such a hard team to beat and I thought Everton kept possession well against Arsenal but didn't have that cutting edge.
They pass it around a bit too much for me under Roberto Martinez this season - it's got to go forward more, especially with Romelu Lukaku up front. They have the makings of a good team with those players, but hard-to-beat teams are easily able to adapt. I'm not sure Everton have that quality.
PAUL PREDICTS: 1-0 (Sky Bet odds 11/2)
Tottenham v Swansea (Wednesday, 7.45pm)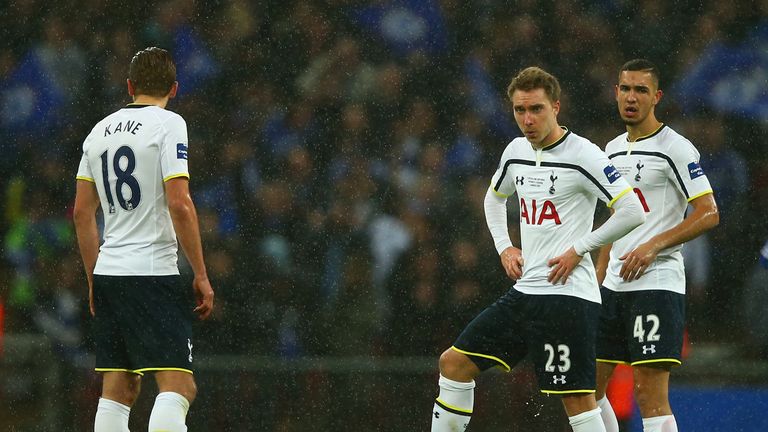 I see Spurs bouncing back here after their defeat against Chelsea in the Capital One Cup final on Sunday. They started off well at Wembley, but I think if they were still playing now they wouldn't have scored! It just wasn't their day, especially with two deflected goals. This is a huge game for Spurs - they must get going again straight away if they want to finish in the top four.
But this isn't a slight on Swansea. Garry Monk has done really well for a young Premier League manager, and if I'm honest, I didn't expect him to.
PAUL PREDICTS: 2-0 (Sky Bet odds 15/2)
West Ham v Chelsea (Wednesday, 7.45pm)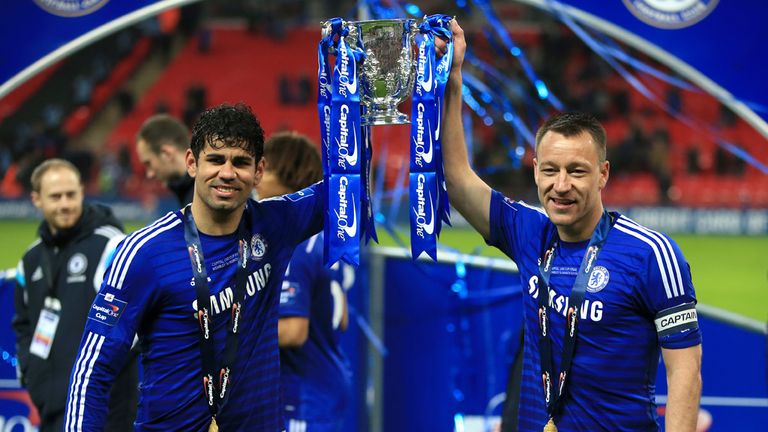 The crowd are on Sam Allardyce's back at Upton Park. It's harsh, but after starting off so well people thought they were going to carry on, but it's hard. The top teams come to the fore right at the end, and West Ham and Southampton now just seem to be a little bit short.
You could tell after the final at Wembley that Chelsea were buzzing. That's one of three potential trophies this season and you could see Mourinho's delight. He's a winner, and I don't think they'll slip again. especially at Upton Park against a wounded West Ham.
PAUL PREDICTS: 1-2 (Sky Bet odds 7/1)
Liverpool v Burnley (Wednesday, 8pm)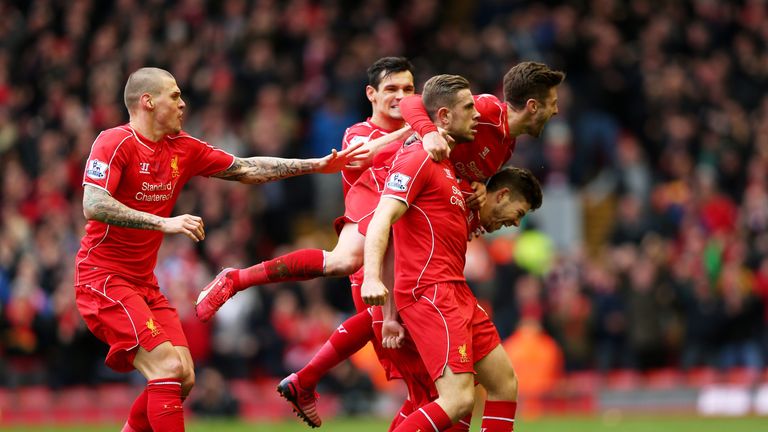 Liverpool are playing as well as anybody at the moment. I like the way Burnley have a go at teams, but I don't see how anyone will stop Liverpool on their run. I think they'll get top four ahead of Manchester United.
Brendan Rodgers hasn't thrown Daniel Sturridge back in because he's so happy with the way they're playing, that says it all. He has options now. Not having to rush Sturridge back will please him so much, and the likes of Philippe Coutinho and Raheem Sterling will destroy anyone on their day.
PAUL PREDICTS: 3-1 (Sky Bet odds 10/1)
Think you know better than Merse? Prove it with our Super 6 game and win £250,000