Harry Redknapp says Lionel Messi is "on another planet" after his superb solo goal in the Copa del Rey final.
The Argentine scored a brilliant individual effort as Barca completed the second part of a potential treble with victory over Athletic Bilbao.
And former Tottenham Hotspur and QPR manager Redknapp was dazzled by Messi's performance.
"Any time you watch Barcelona, watching Messi is just amazing at the moment," said Redknapp,  speaking to Sky Sports News HQ from the Well Child Ed Chamberlin Classic golf day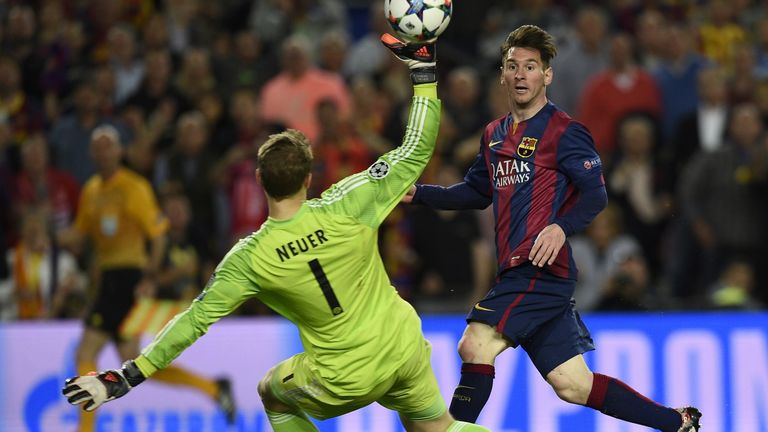 "The goal he scored the other day was incredible. He's like a kid at school playing against a load of kids who can't play, it's incredible.
"It's so silly; he's on another planet, just amazing."
Messi will be looking to inspire Barcelona to more silverware this Saturday when they face Juventus in the Champions League final.
Asked whether Messi is the best player he has ever seen, Redknapp said: " It's either him or (Cristiano) Ronaldo. You've got two absolute world-class players at one time.
"In any other era Ronaldo would be the No 1 in the world but at the moment it's a toss-up between the two. I have to go with Messi slightly in front of Ronaldo at the moment.
"Having seen the two it would be difficult to say and (Diego) Maradona was incredible as was George Best."