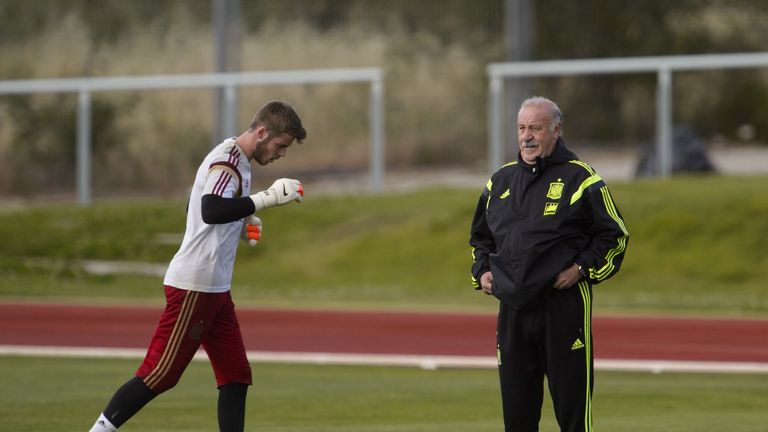 Spain manager Vicente del Bosque admits it will be difficult for him to select David de Gea in his European Championship squad if the goalkeeper remains on the sidelines at Manchester United.
De Gea's long-anticipated transfer to Real Madrid fell through on Monday due to miscommunication between the Spanish club and United and he will stay at Old Trafford until at least January.
The 24-year-old, who is yet to make an appearance for Louis van Gaal's side this season, is in Del Bosque's plans for this weekend's European Qualifiers against Slovakia and Macedonia, but could struggle to reach France if his absence from the United first team continues.
When asked if he would counsel the keeper about his current situation in Manchester, Del Bosque told Spanish newspaper Marca: "No, but if I do feel the need to talk to him about it then I will say something.
"He needs to be professional and move on from this episode.
"I hope that he starts playing again and is happy, and if he plays well we can bring him along, otherwise if he doesn't play it will be very difficult for him to come (to the Euros)."
De Gea has made five appearances for the reigning European champions, whose first-choice stopper remains Porto's 162-time international Iker Casillas, formerly of Real Madrid.