Manchester United's £117m bit-part players: Soccerex study highlights Premier League spending
Last Updated: 08/09/15 8:51am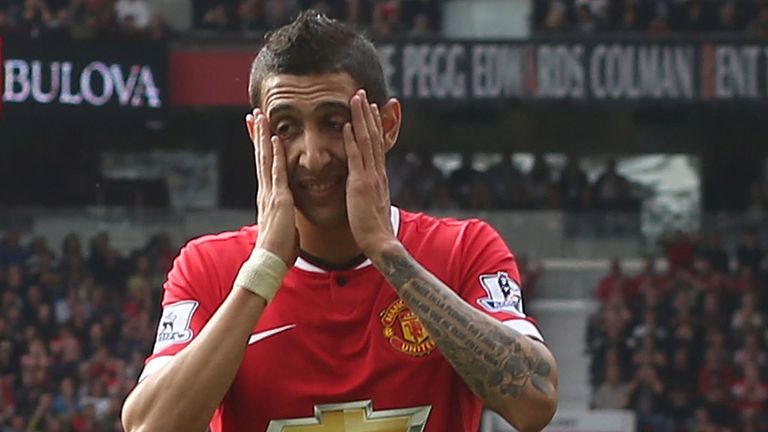 Manchester United left over £117m worth of talent on the bench for much of last season.
Angel Di Maria and Marouane Fellaini were among United's expensive recent signings restricted to the substitute's bench for much of the 2014/15 campaign.
The Soccerex Transfer Review 2016 studied the value of Premier League players signed within the past three years who failed to play 50 per cent of their club's total minutes last season. And concluded United's rarely-used players amounted to the most expensive in the division.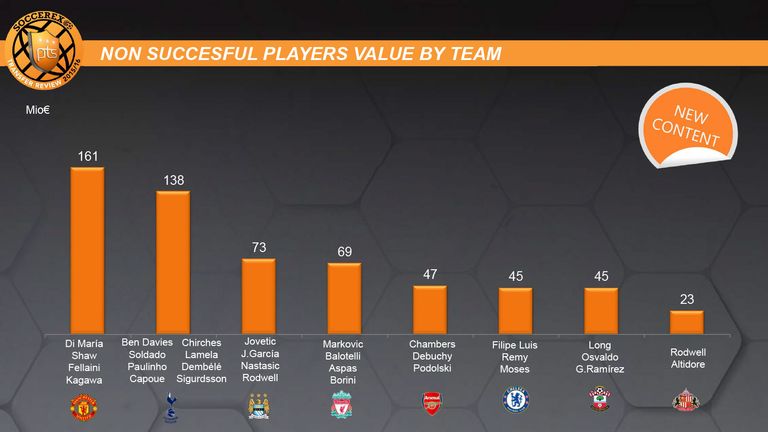 Tottenham were second on the list, with £100m worth of players featuring in less than 50 per cent of their minutes, followed by Manchester City (£53.3m), Liverpool (£50.4m), Arsenal (£34.3m) and Chelsea (£32.8m).
In total £475m worth of Premier League talent featured in less than half their club's playing time in 2014/15.
Of players who have been signed in the past three seasons, Di Maria – who cost United £59.7m from Real Madrid - is the most expensive to have missed more than half of his team's playing time last term.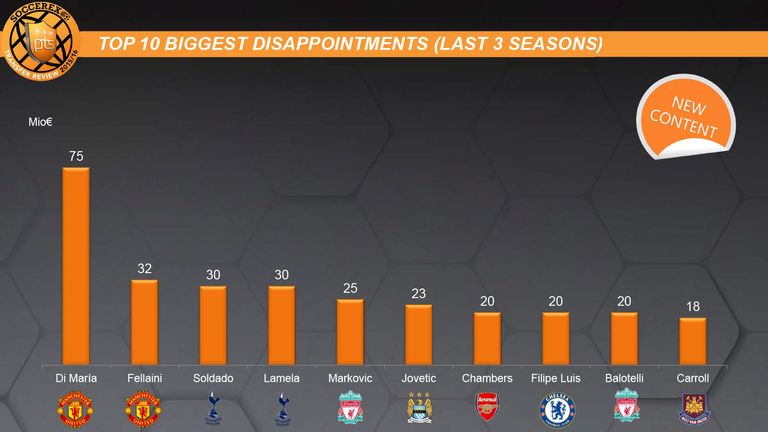 In contrast, Alexis Sanchez played 86 per cent of Arsenal's minutes in 2014/15 - more than any other recent signing in Europe's top five leagues. 
The Soccerex Transfer Review 2016 follows a record-breaking summer of spending by Premier League clubs in which £885.85m was spent on new players – a 14 per cent rise on last year.