Adam Bate speaks to FC Nordsjaelland chairman and Right to Dream founder Tom Vernon to find out how one man's commitment to developing role-models for African players is bearing fruit.
"Academies will naturally produce good players from time to time," Tom Vernon tells Sky Sports. "But if you don't look at them and feel proud of what they stand for, if it's just a nasty kid who scored a hat-trick in the Champions League, then I don't think that feels good.
"We had a guy play at the World Cup in Brazil and if he wasn't the guy that he is I would have had very little interest in the fact that we produced a World Cup player. But it's when you know what he stands for and who he wants to be that we get our satisfaction."
Nice sentiments but when Vernon says it you know he means it. Manchester United's former head scout in Africa backs it up with action. In 1999, he founded the Right to Dream academy in Ghana, providing talented boys and girls with the chance to fulfil their potential.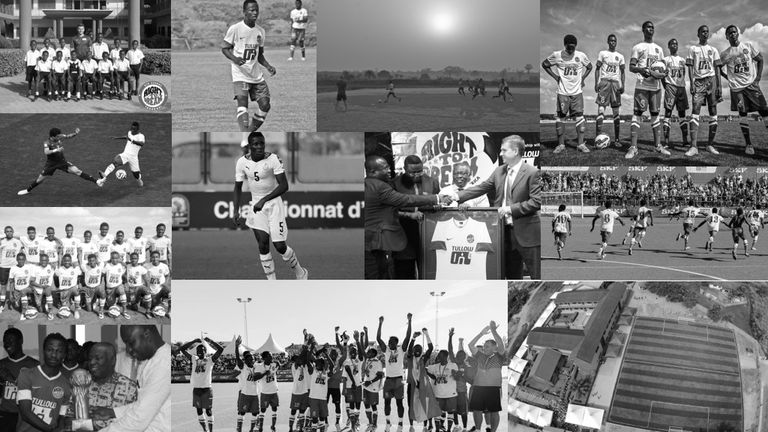 The academy has launched the careers of Ghana internationals in Europe and the Americas but it is about much more than that. "It's about making the person and not the footballer," he says. Now the chairman of Danish club FC Nordsjaelland, Vernon's vision is expanding.
Both organisations are trying to do things a little differently. In Denmark, amid talk of finding "a new way of winning", Vernon is faced with the pressure of getting results at the Right to Dream Park. The ambition is a team of youth-team graduates - half from Africa.
Over in Ghana, at the academy Vernon created from scratch - "that's my home" - there is a more immediate kind of pressure to deal with. "If we asked some of the kids to bring a bar of soap ahead of the new term, some of them would struggle to do that," he admits.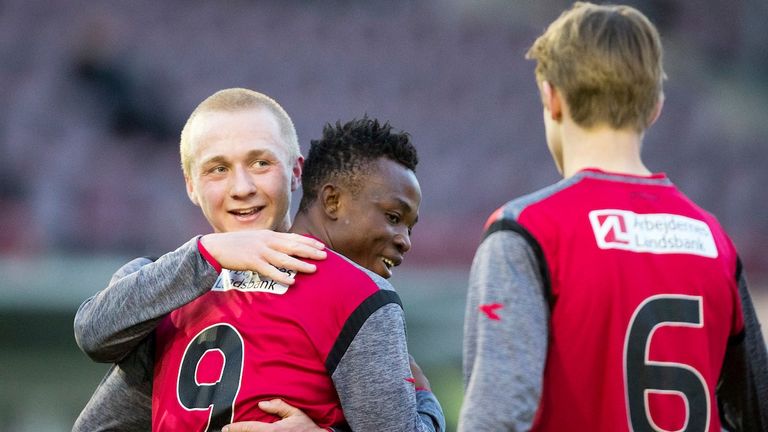 But central to Vernon's ethos is this emphasis on character as much as quality. He is acutely aware that footballers can be a much-needed force for good in a continent whose population boom is sure to bring with it challenges as well as opportunities.
"Africa's population is increasing massively," he explains. "By 2050 there are going to be 2.2 billion Africans. A billion of them will be under 25. It's a potential powder-keg situation and we need to provide positive role models for the continent to follow and aspire to.
"George Weah is just a great example of a guy who gave back throughout his career and is now running to be president of his country. Africa desperately needs role models like this who have the power to keep the youth on track."
That phrase 'role models' is a recurring theme with Vernon - it features no fewer than five times in the brief 'about us' section of the Right to Dream website. "It's a question any academy should be asking," he says. "What kind of people do we produce?"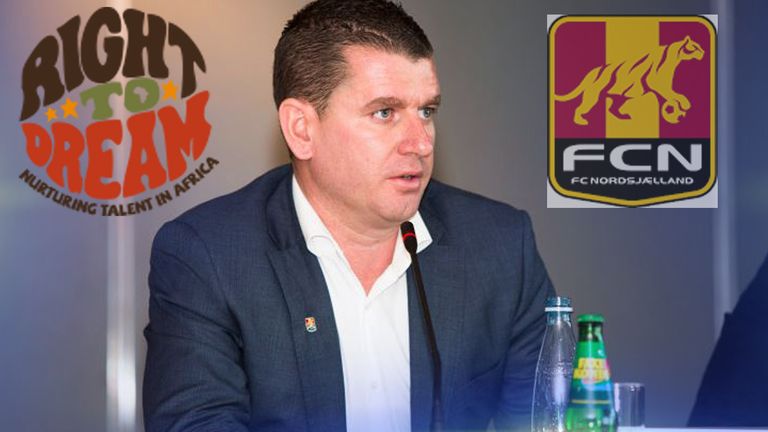 The potential that footballers have to be positive role models is nowhere near being maximised because kids in academies are not being prepared to become role models.
With that in mind, Vernon is out to help develop some role models of his own. Right to Dream already has over 30 graduates playing professionally around the world but Vernon's view that "if they don't have a message, there's only so far they can go" shapes the strategy.
"The socially responsible part is something that's very important to me and our vision," he adds. "The potential that footballers have to be positive role models is nowhere near being maximised because kids in academies are not being prepared to become role models.
"Then they get into situations where they are one and they're not sure how to leverage it. We spend a lot of time showing kids what they can connect with. So when they get into positions of wealth and fame, they know what they could potentially do with their position.
"It is very much about them connecting with what they care about. You cannot force-feed kids. But someone like David Accam, a Right to Dream graduate who earns a lot of money in MLS with Chicago Fire now, he has planted his only satellite academy in Ghana."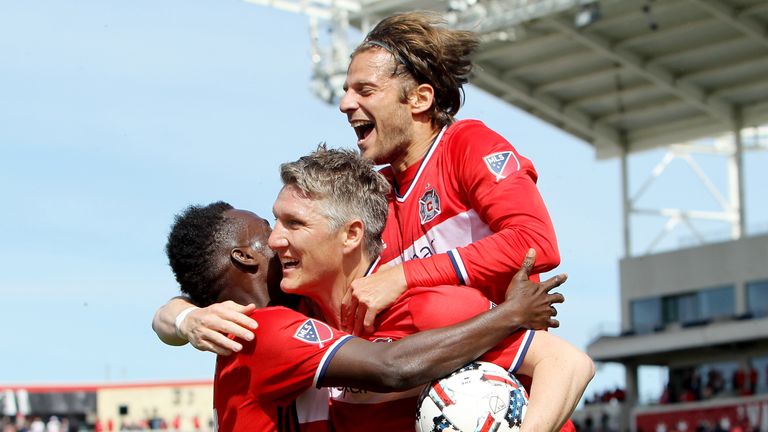 He is not the only one. Minnesota United's Abu Danladi, the first pick in this year's MLS SuperDraft, has been back in Ghana to help out with recruitment events in his home town. Philadelphia Union's Josh Yaro is another graduate involved in give-back projects there.
"Every kid that is in the Right to Dream academy in Ghana and every kid at the FCN academy in Denmark is working on a give-back project appropriate to their age," adds Vernon. "There are a multitude of projects going on. One player even rebuilt the mosque in his home town.
"We have got 14-year-olds in the Danish academy, for example, who have been going to the same bus stop for the past few years and seen the same homeless guy sat there. They decided to do something about that and invest in helping him get back on his feet.
"Some of it is so easy, to just look in your community and do little stuff. If it becomes a habit for you in your youth, the theory is that when you step into a first-team environment and maybe become a Champions League or World Cup footballer, it is second nature to you."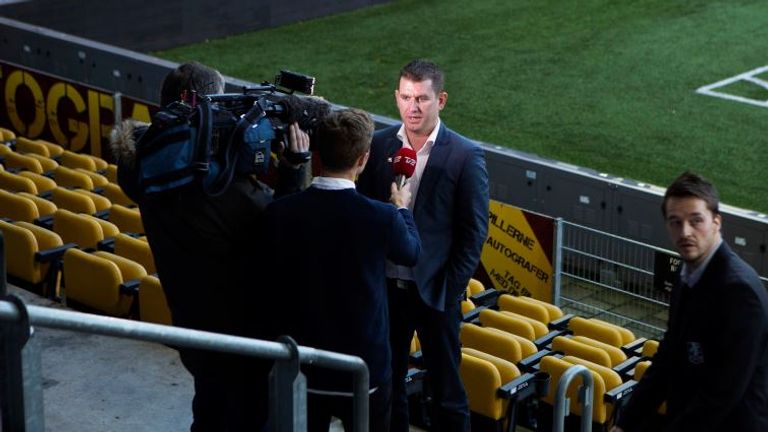 Right to Dream is already feeling those benefits. When Vernon took up the position with Nordsjaelland, Right to Dream graduate and former Ghana international King Osei Gyan retired early in order to take up a job there and help ensure the culture remained intact.
Vernon freely admits his own motives are not entirely altruistic either. He was tired of moving players on to countries in Scandinavia only to see them sold on for millions a short time later. Even more frustrating was seeing potential go unfulfilled for the wrong reasons.
"When you put 18-year-olds from Africa into other environments," he says, "if that culture is about grabbing whatever you can get, it is difficult for a young kid from another continent to stay true to himself on his own in a dressing room where there's another way of thinking.
"If we can create a club that has that outlook for kids from the age of 18 to 22 where they can come in and be more confident in who they are and what they believe in, then when they move on maybe they won't get sucked in to the selfishness that exists in some places."
If the Right to Dream brand can become synonymous with "socially aware kids of strong character who are thirsty for education and take their responsibilities seriously" those players are likely to be more valuable as they can be relied upon to maximise their potential.
And the potential is vast.
"There's a good chance that that the next Usain Bolt or Lionel Messi is in Africa and isn't going to get the opportunities," says Vernon. "And there's also a huge supporter base looking for those role models and wanting to get behind them and be proud of them."
With his work at Right to Dream and FC Nordsjaelland, Vernon is doing more than most to give that person the opportunity they deserve. But more than that, he is helping ensure that Africa will have good reason to be particularly proud of them when they do come along too.
Sky customers can now upgrade to Sky Sports and get 12 months for just £18 per month. Upgrade now!