When Jose Mourinho criticises his own: Featuring Joe Cole, Eden Hazard and Chelsea fans
Last Updated: 06/04/17 5:05pm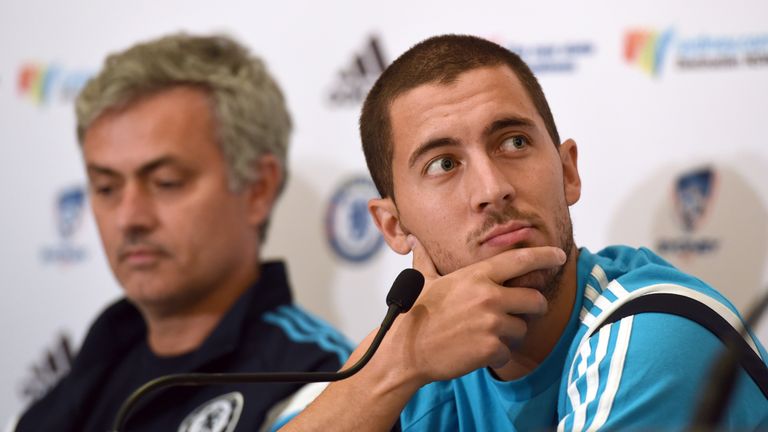 Is Jose Mourinho's recent criticism of Luke Shaw a deflection tactic? It's certainly not the first time he has singled out his own..
Mourinho called Luke Shaw's understanding of the game into question after the left-back's second-half cameo against Everton on Tuesday night.
The defender was restored to Manchester United's matchday squad following clear-the-air talks with Mourinho after the manager criticised Shaw's work ethic.
"I tell you this because I told him already," Mourinho said. "He had a good performance but it was his body with my brain. He was in front of me and I was making every decision for him."
Mourinho's critics will say he is cracking up, but looking through his successful managerial career, the tendency to publicly condemn his own players seems more of a habit...
Luke Shaw
As you may have guessed, this isn't the first time Shaw himself has been in the firing line. After a humbling 3-1 defeat by Watford in September, Mourinho said: "For the second goal, Amrabat receives the ball and our left-back is 25 metres from him instead of five metres.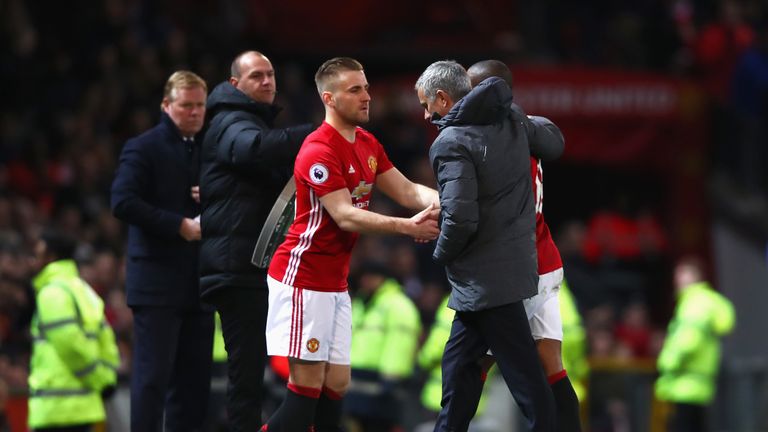 "But even at 25 metres, you have to jump and go and press, but no, we wait. This is a tactical but also a mental attitude."
Eden Hazard
Hazard had appeared to criticise Mourinho's tactics after the 3-1 Champions League semi-final second-leg defeat by Atletico Madrid in 2014, and was quoted on French television as saying: "Chelsea are not made to play football, we are good on the counter-attack," adding: "Often, I'm asked to do it all by myself and it's not easy."
Predictably, Mourinho did not let this one slip through the net, and replied in scathing fashion.
"It's normal because he's not the kind of player ready to sacrifice himself 100 per cent for the team and for his mates," said Mourinho. "Eden is the kind of player who is not so mentally ready to look back at his left-back and live his life for him."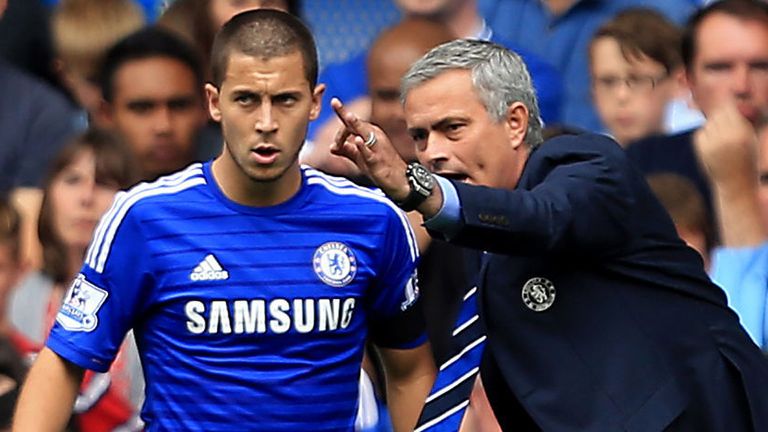 Chelsea won the league the season after, with Hazard at the heart of just about everything, but when the situation turned nasty again in the 2015/16 season, Mourinho singled out the Belgian.
"We have different concepts of number 10, me and him," said Mourinho of Hazard. "For me a number 10 does a lot of things, with the ball and without the ball. So for me a number 10 is a very special player in my team.
"A number 10 for me is an eight-and-a-half when the team loses the ball, and the number 10 is a nine-and-a-half when the team has the ball. Who is my perfect number 10? Wesley Sneijder and Deco. Because they could defend, get in the box and finish goals? Yes."
Joe Cole
Earlier on in his career at Chelsea, Mourinho singled out Cole for criticism, despite scoring the winning goal against Liverpool in just his 10th game in charge.
"Joe Cole scored a goal which was very important. He played really well in terms of attacking dynamism.
"When he scored the goal the game finished for him. After that I needed 11 players for my defensive organisation and I had just 10. Joe can be a regular but he has to improve when the team needs him to be part of a defensive organisation."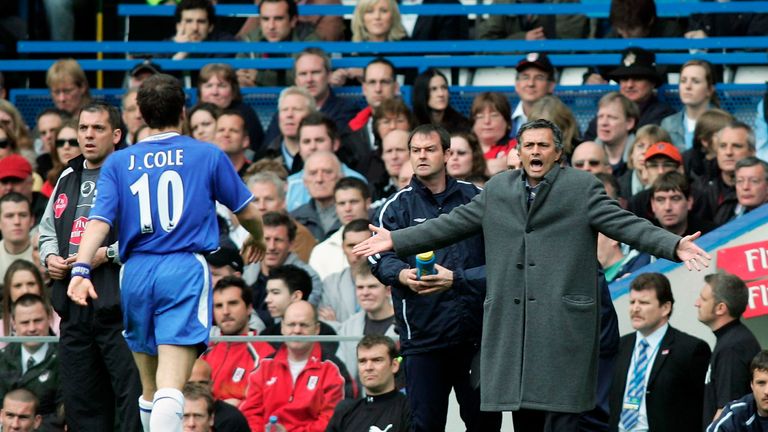 A couple years later, after a 2-0 win over Birmingham in which the manager deemed Cole to be showboating a little too much, Mourinho was at it again.
"I've told him, one more match like that and he's out. He has to play for the team and not for the public and himself."
Ricardo Carvalho
Mourinho seemed to love Carvalho, who was a key player at Porto, Chelsea and Real Madrid under the outspoken boss. But even so, Mourinho was not averse to criticising his compatriot.
After the defender complained about not being picked for the first game of the season in August 2005 at Chelsea, Mourinho said: "Ricardo Carvalho seems to have problems understanding things, maybe he should have an IQ test, or go to a mental hospital or something."
Ouch.
Pepe
Towards the end of a mixed three-year stint at Real Madrid, Mourinho's very public dressing down of Pepe was to be one of his last major actions at the Bernabeu.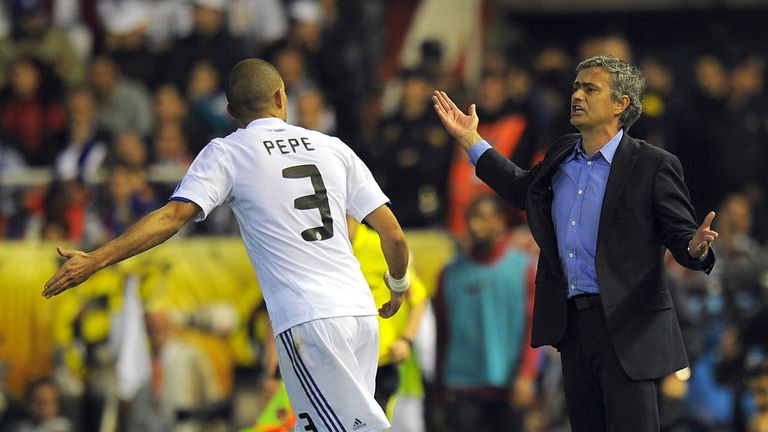 After Mourinho said that he should have signed goalkeeper Diego Lopez earlier in his time at Real, Pep hit back in support of then-goalkeeper Iker Casillas, saying: "We have to have a bit more respect for Iker. Iker is an institution, in this club and in Spain."
Mourinho was having none of it, and said: "Pepe has a problem. And his name is Raphael Varane."
"That's the whole story. It isn't easy for a man aged 31 with a lot of experience behind him to be blown out of the water by a kid of 19. It's very simple. The problem is very simple. Pepe's life has changed."
The fans
After a win over QPR in their title-winning season of 2014/15, Mourinho took aim at Chelsea fans for a lack of atmosphere inside Stamford Bridge.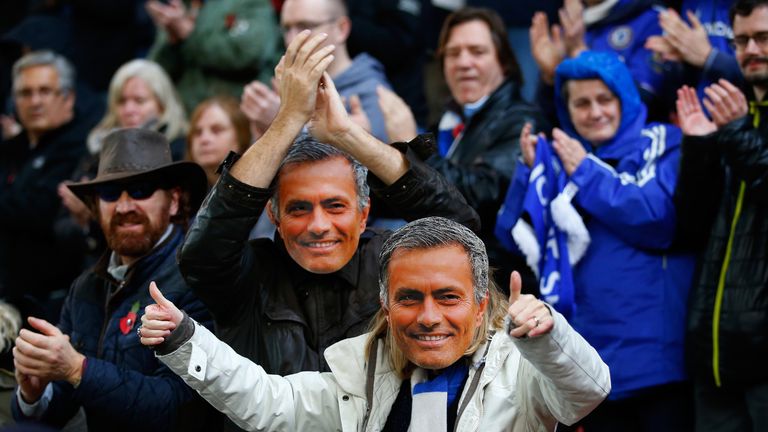 "Everyone knows how much I feel connected to this club and the fans. At this moment it's difficult for us to play at home though, because playing here is like playing in an empty stadium.
"The team then starts playing like it's a quiet, soft game at home. It's difficult to get that strong start where the players, team and fans at Stamford Bridge [are all together].
"I was today looking around and it was empty, but not in terms of people because it was obviously full. That's what frustrating."
Sky customers can now upgrade to Sky Sports and get 12 months for just £18 per month. Upgrade now!