Andrea Belotti: How good is the Torino striker?
Last Updated: 05/05/17 11:04am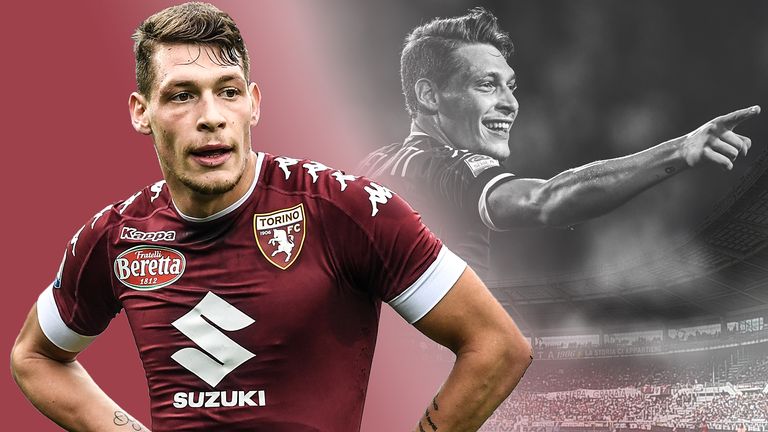 Torino's president claimed to have rejected a £56m bid from Arsenal for Andrea Belotti earlier this season. Manchester United and Chelsea are also reportedly interested. But what makes Belotti so attractive? With the help of the player's former team-mates, Adam Bate profiles a man who has battled his way to the top…
Success for Torino striker Andrea Belotti was not inevitable. He was not always tipped for the top. Instead, he has fought his way there, beating the odds to become an Italy international. The ability was there, but it's the character and sheer effort that has seen him through.
Turned down by Atalanta as a teenager, Belotti's journey began in the modest environs of AlbinoLeffe. His debut came from the bench against Livorno in front of just 807 supporters in March 2012. AlbinoLeffe were bound for the drop and lost 4-1. But Belotti got his goal.
Only 18 at the time, the sacrifices were already being made. He recalls the nights he cried when friends would go partying while he stayed in, compelled to by the work ethic instilled in him by his father, a builder in Milan, who taught him to leave everything on the field.
Alessio Pala, who coached Belotti at AlbinoLeffe, recognised in him a near unique desire. He remembers a "rough and awkward" player but one who could score all kinds of goals. Pala likened him to a young Gianluca Vialli, although Fabio Cannavaro opts for Christian Vieri.
Fine figures one and all, but despite praising his intensity in training and super attitude, even Pala doubted that he could rise so fast so quickly. He still talks of there being room for technical improvement. And he did not envisage Belotti leading the line for the Azzurri.
Speaking to Anthony Taugourdeau, a team-mate at AlbinoLeffe, he expressed similar sentiments. "Belotti always had great desire to get as high as possible," he tells Sky Sports. "But as a young man, while already very good, I did not think he could get to these levels."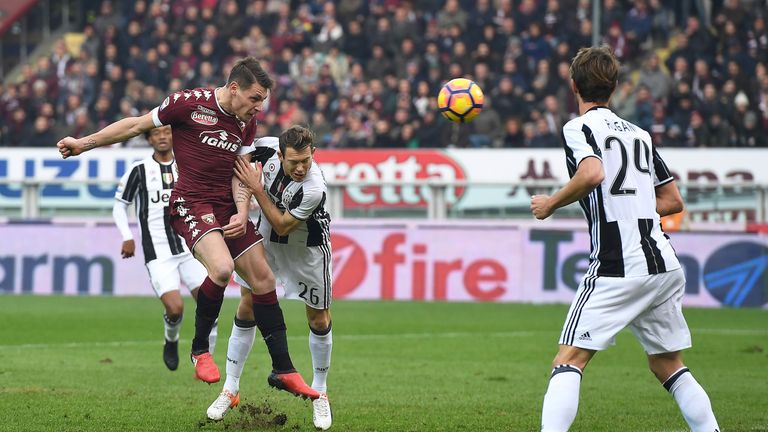 But Belotti never thought like that. "Limits, like fears, are often just illusions," reads the tattoo on his arm. So when Sampdoria came calling, he signed for Serie B side Palermo instead - confident he would get his big move in the end. Palermo were promoted as champions.
Strike partner Kyle Lafferty has fond memories of that season. "Although he was only young, he had the footballing brain of a senior pro," Lafferty tells Sky Sports. "A good listener, always willing to learn, he's a great character and would be great in any dressing room.
"He's an out-and-out striker who holds the ball up well, is great in the air and has a very good eye for goal. There's no reason why he can't make it in the Premier League as he's a willing worker and will go to great lengths to benefit the team."
Taugourdeau is also thrilled by Belotti's progress. "He is a simple guy and really humble," he adds. "He puts so much effort in and there's that devilment in all that he does. He deserves everything that is happening to him. I would be really happy for him if he went to Arsenal."
A picture builds of a man with his feet on the ground. Even his comical goal celebration - 'the rooster' - is in honour of lifelong friend Juri Gallo (gallo meaning rooster in Italian). "It's a way of fighting back to those who say one day I'll get big headed," he explains.
There is reason to be big headed now. After failing to score in his first 10 games for Torino following a summer move in 2015, a goal against Bologna in November of that year sparked a turnaround. Belotti has since scored 42 goals in 64 appearances for club and country.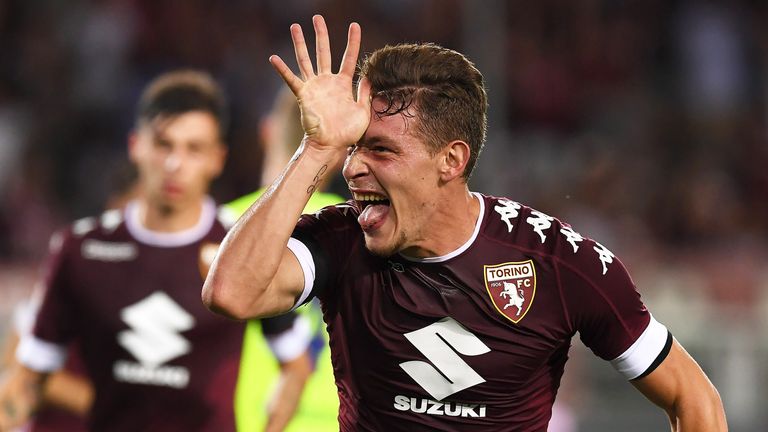 As well as his 25 Serie A goals this season, he has also created 49 chances for others, the second most of any centre-forward in Italy. His speed unsettles defences, while his strength and determination can turn seemingly lost causes into openings for his side.
There are echoes of Jamie Vardy in that respect - even down to the knack of winning penalties - but Belotti eyes loftier comparisons. His idol is Andriy Shevchenko but he admits to wanting to emulate the dominance of Didier Drogba and the movement of Sergio Aguero.
Far-fetched? It was Gian Piero Ventura, Belotti's old Torino coach and now his national team boss, who told him: "If you want it, you can do it." That chimes well with the player. "I am a person who always thinks about getting better," he says. "I never set myself limits."
It is this, his character, which attracts top Premier League clubs. While Belotti might not have been destined for the top, he got there anyway. And he's still getting better.