Man City boss Pep Guardiola says Claudio Bravo will not play against West Ham
Guardiola discusses Joe Hart situation and reflects on Barcelona Champions League return
By Dev Trehan
Last Updated: 28/08/16 3:14pm
Claudio Bravo will not start for Manchester City against West Ham, raising the possibility that Joe Hart could be involved on Super Sunday.
Pep Guardiola told reporters ahead of Sunday's visit of West Ham, live on Sky Sports 1, that Bravo - a £17m signing from Barcelona - will not line up between the sticks against Slaven Bilic's men.
"Bravo is fit but he's not going to play this weekend," Guardiola said. 
"He is a goalkeeper with a lot of experience. He played at Real Sociedad and then for two years in Barcelona where he played some important games and created something special with his international team-mates at Chile [by winning the Copa America].
"He's a good player for us."
Hart, 29, is in limbo after losing his place as the club's first-choice goalkeeper following Guardiola's arrival and City are not reported to have received any bids for the England international.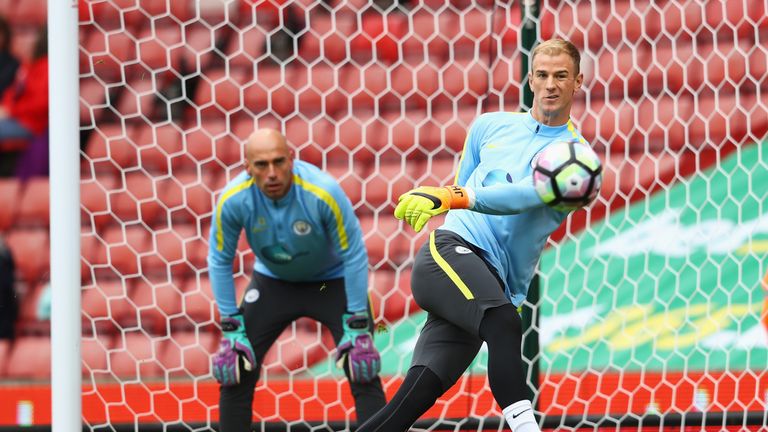 Bravo and Willy Caballero, who has started both City's Premier League games this season, appear to be above him in the pecking order and Guardiola also has youngster Angus Gunn at his disposal.
"We're going to speak about the situation in the last days. We're going to decide the best for Joe, but for Willy and Angus as well," the City manager said.
"Of course it is not an ideal situation, but I will respect their contracts and the situation. I will be clear what will be the solution. If all four stay here, the best solution is for everybody to be involved in our idea.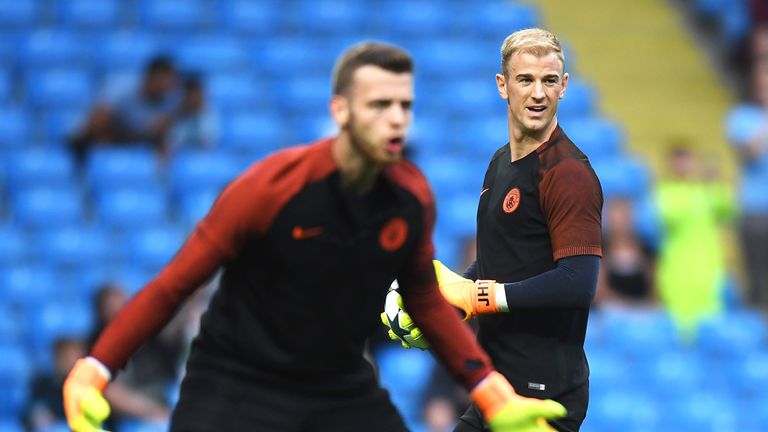 "They are going to be involved in our idea.They are going to be in rotation, part of that. So [if] Joe, Willy and Angus stay, then it won't be the same one who is always on the bench.
"Maybe they go into rotation to find a solution - the best for us and them. They need to play. The situation is not easy right now.
"We want the best for him (Hart)," Guardiola added. "The club will help him find the best option. I will treat him like anyone if he stays, I will treat him the way he deserves. I will be fair."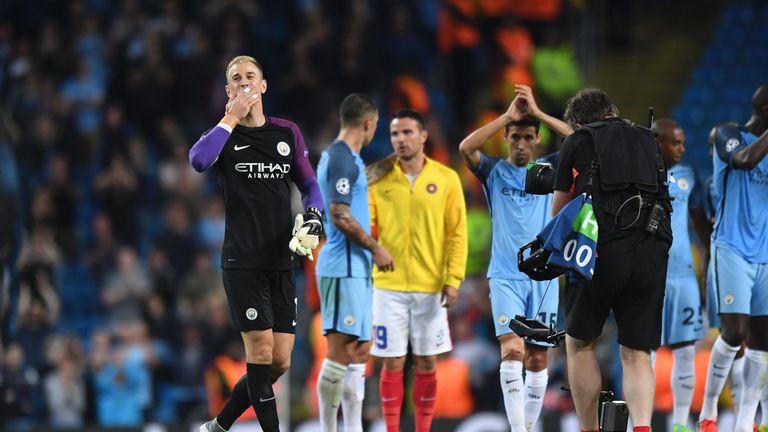 Guardiola also responded for the first time to the Champions League draw that placed his side in the same group as Barcelona, the club he played for and managed with such distinction.
"I cannot deny this was special for me," said Guardiola. "I grew up in Catalonia, I was 13 years old when I went to their academy, promoted to a professional player and trainer.
"I spent most of my life there. I know the people there, most of the players are still there. The emotion is there.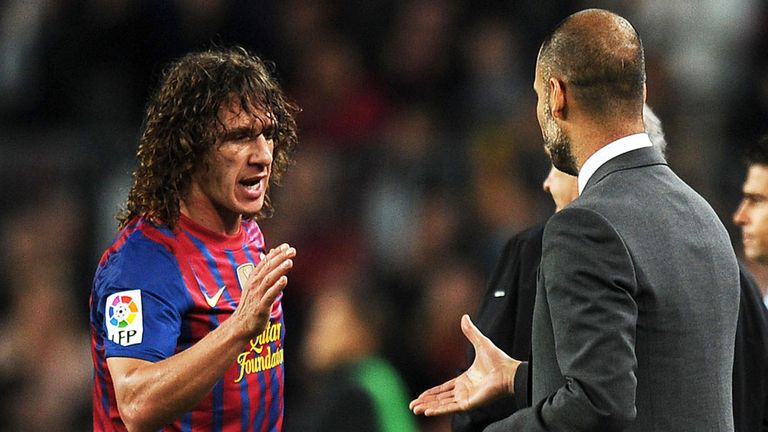 "It happened last season with Bayern Munich. It has happened this year and if I continue to train in the high level and we arrive in the Champions League, it is going to happen more times.
"The first time is 'Wow.' The second time is the second time. In the future it will be normal. Barcelona is always there and Manchester City will always be there.
"They will check our level, our current level. There isn't a better team to check our current level as a team.
"But of course it's just the beginning. We need some time. We have to put up with that because it is the draw and we will have to face it."