Man City midfielder Fabian Delph hopes to be fit within a fortnight
By James Dale
Last Updated: 08/11/16 1:53pm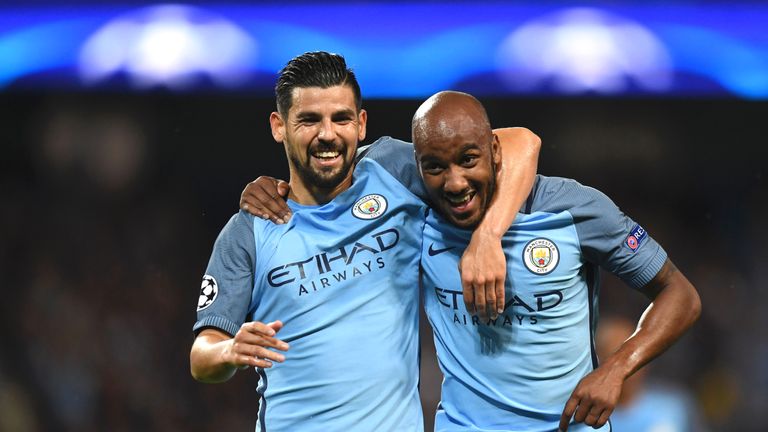 Fabian Delph hopes to return for Manchester City in the next two weeks following surgery on an eight-month long groin problem.
The midfielder featured in both of Pep Guardiola's opening two Premier League games in charge of City, coming off the bench against Sunderland and Stoke City, but has not played in the top flight since August.
Delph has been dogged by injuries since moving to the Etihad Stadium from Aston Villa in 2015. 
"It has been a frustrating time for me," Delph told City's official club website. "Since I've been here I haven't really been able to get going from an injury point of view.
"I had an operation a month ago and I'm probably a fortnight away from being fit so I'm excited about getting back in training and being among the lads again.
"The tendons in my groin were pulling against the bone and it's an issue I've had for about eight months and it's been hampering me quite a bit and it got to a stage where it was better to resolve it rather than play on.
"We tried rehab but it ended with an operation that involves cutting the tendons away and that seems to have solved the problem.
"I'm doing fantastic and I'm way ahead of schedule and ready to kick on and get my season really up and running." 
Delph has made just eight Premier League starts in his City career, while his only appearance in the starting line-up so far under Guardiola came in the Champions League qualifier against Steaua Bucharest.