Jack Wilshere wants to kick-start his game and his confidence on loan at Bournemouth from Arsenal. Geoff Shreeves heads to the beach to talk to the midfielder about his form, fitness and future…
Jack Wilshere is standing in front of me on Bournemouth beach, squinting into the last of a beautiful day's rays.
He is certainly not complaining though. In fact, he is smiling broadly because he freely admits he has at times thought over the past 24 months that the sun was setting on his career.
"Let's forget the last two years," he says.
"Two years of injuries, of coming back, of trying to get fit and not getting in the team and then picking up another injury and missing too much football.
"Let's just erase the last two years and start again."
We have been filming a documentary for Sky Sports with Jack for much of that period so have witnessed first-hand the huge disappointments and endless setbacks he has suffered.
We joke with him that we have been worrying about our programme being made. He laughs out loud at us, saying he understands our concerns.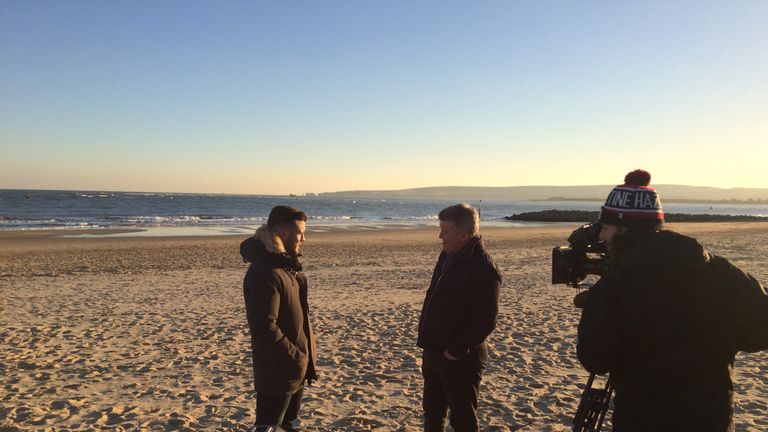 It is great to see a smile on his face once again and he has no doubts as to why he can now smile.
"I don't think you can put into words the feelings you get playing week in and week out," he explains.
"When I was young at Arsenal, you take it for granted playing all the time. Once you're fit and you get a run of games, you can do a lot more on the pitch; you can express yourself; your confidence comes back and I think I've got to that stage.
"There was a time at Arsenal when I was coming back from injury and trying to get fit or even when I first came to Bournemouth when I was thinking 'let's get through this game, get my fitness up and move on to the next game'.
"Now I'm at the stage where I'm enjoying it. I'm trying different things and I'm getting that feeling back and getting fitter and fitter each week."
Bossing a game, driving it from midfield, that is Jack's wish and he cannot do that without fitness, confidence and being sure of himself.  
Having said that, he confesses that for obvious reasons his head was all over the show when he went to The Emirates last weekend.
"It was really strange," he says.
"I got to the game and walked up the tunnel and thought 'where do I go first?' Do I go and talk to the Bournemouth boys? That felt right because they're my team at the moment.
"It wouldn't be right if I ignored all of them and went in and said hello to the Arsenal boys. Of course, I spoke to them after the game but it didn't feel right before the game.
"I said to one of the staff before the game 'I feel awkward here'. It was the same when I was watching the game.
"Danny Welbeck kept asking me 'who do you want to win?' It was a strange one. I've never been in that situation before."
Realistically, he agrees, he was in a no-win and no-lose situation whatever he said regarding the fixture.
If he said he wanted Bournemouth to win, as he is their player right now, then he upsets Arsenal fans. Turn it around and the same applies.
The subject of his contract arises and it is clear how he sees the situation.
"At the moment, my head is in Bournemouth," he says. "I know as much as everyone else knows.
"I read what the boss at Arsenal said and at the moment I'm focused on performing for Bournemouth and putting myself in a position where Arsenal want to offer me a new contract and I'm in a strong position at the end of the season.
"At the moment, I'm taking each game as it comes, working hard and I'm looking forward to the next six or seven months here at Bournemouth.
"We'll see what happens after that."
Although he is enjoying life on the coast with its beautiful beaches and coastline, they are very much a bonus. His decision was based on football; he came here to kick-start his career.
As well as a change of scenery and club, he is also working with a new manager for the first time in his adult career and the early signs are more than positive.
But he admits starting over at a new club following his Deadline Day move was a nerve-racking experience.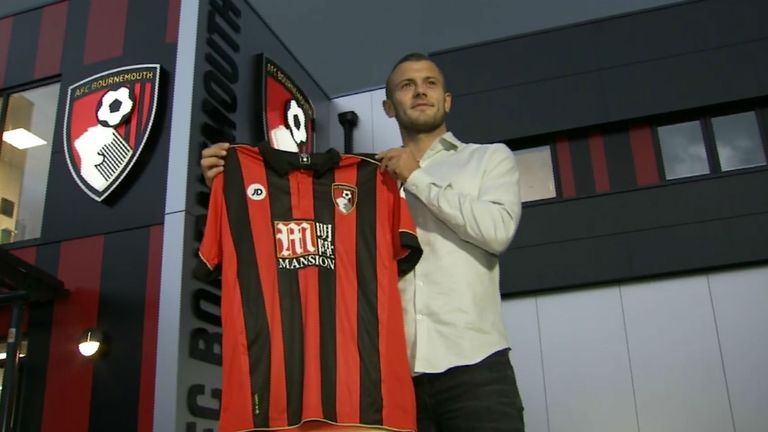 "It's like your first day of school," he adds.
"I first came down here in the evening and signed and trained on the next day and I remember being in the hotel thinking it had been six or seven years since I had to do something like this.
"It was a strange feeling, but the lads here have been brilliant. They have welcomed me in, all been kind and the team here is special because of the team spirit.
"The manager is like that as well. He wouldn't bring in someone who wouldn't fit in with the spirit of the team."


So as he goes to Liverpool this weekend, live on Sky Sports 1, is helping Arsenal in the back of his mind?
"You don't think about that before the game. That comes after the game.
"When we're building up to the game, we are working on what we think is going to hurt Liverpool and you are just thinking about winning the game for Bournemouth.
"Then after game, if you pick up a result and look at the table, you think 'that helped Arsenal out'. Hopefully this week we can do that."
So is an ideal season for Jack is for Arsenal to win the league and Bournemouth to stay up?
"I'd be happy for them [if Arsenal won the title]. Someone asked me if it would be strange, but I've been there for that long and I know the manager and we have a good relationship. I know that's the one he wants the most.
"He's hungry for that and he's built a team over the years which now he feels - and a lot of people feel - is ready to really challenge.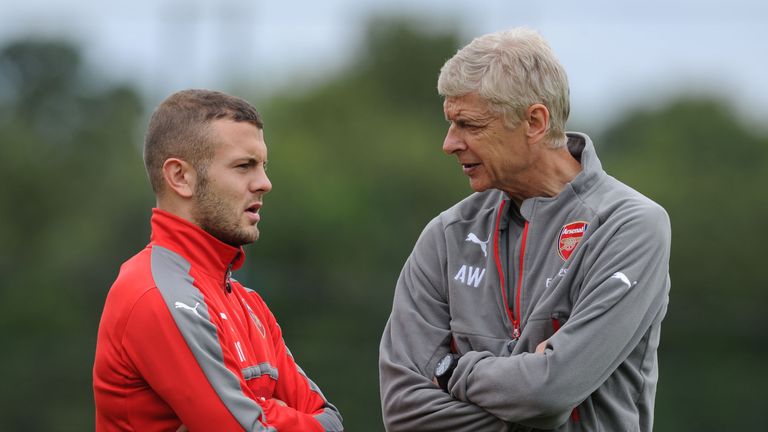 "I'd be happy for them. Of course, it would be a little bit strange because I'm not there and you'd see all the celebrations, but I'm an Arsenal man, I've been there for many years, and I want them to do well.
"Bournemouth's main target at the start of the season was not to be relegated, but I feel as a team we can do more than that this season.
"There's a few things we have to improve on if we want to take it to the next level and finish in the top half of the Premier League, but I feel we can do that."
That's not his complete wishlist; he also wants to get 10 goals for the Cherries. When I dismiss this out of hand he offers a bet with the loser going in the sea come May.
I'm confident I will stay dry, especially as he has hit the post a couple of times, but also slightly concerned as proving people wrong is Jack Wilshere's specialist subject.
Bournemouth v Liverpool is live on Super Sunday from 12.30pm on Sky Sports 1. Upgrade to Sky Sports now and get 12 months half price. Hurry, offer ends December 4th!