Sean Dyche says Michael Keane deserves PFA recognition after 'very strong season'
Last Updated: 13/04/17 4:04pm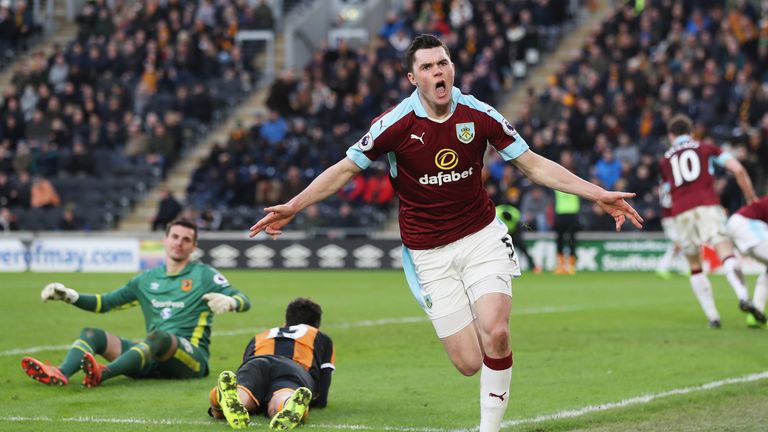 Burnley boss Sean Dyche believes Michael Keane's deserves his place alongside the likes of Harry Kane, Dele Alli and Romelu Lukaku in the Premier League awards season.
Keane is one of six candidates nominated for the Professional Footballers' Association young player of the year award and is the only outfield player from outside the current top seven to earn a nomination on either that or the senior shortlist.
The Manchester United graduate joins Sunderland's goalkeeper Jordan Pickford in battling previous winners Kane and Alli, as well as Lukaku and Leroy Sane for the honour.
"It's a great sign for him and he deserves to be in that company," said Dyche, who has been instrumental in developing Keane from prospect to consistent contributor and England international.
"We're not shining lights of the Premier League or a superpower, so for other players to see that and say 'hang on a minute, he's been terrific in a smaller side at a smaller club' is good, it's good of his peers to recognise that.
"He's in some very good company, some players who are having absolutely fine seasons, and he's having a very strong season too."
Burnley are braced for significant interest in the defender during the summer, and the likelihood of him remaining at Turf Moor diminishes with every eye-catching display.
Everton are among those interested but Dyche does not expect the player to be affected by speculation - or nominations - as the campaign comes to a close.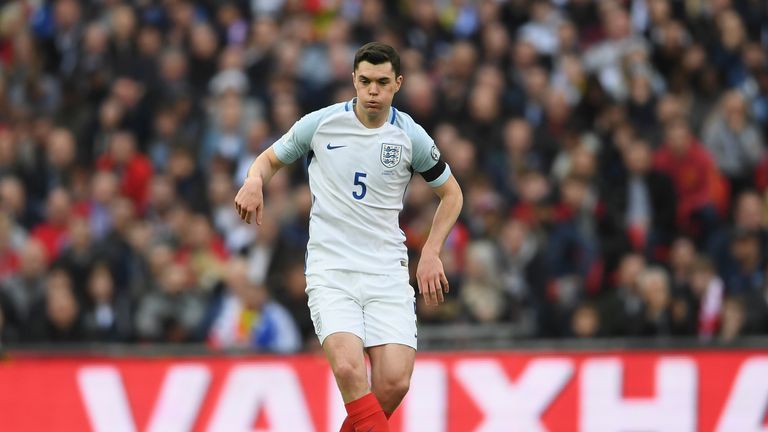 "He's a pretty steady lad, he's very respectful of the team around him and the staff and how they've tried to help him," said Dyche.
"He's developed well over the last two-and-a-half-seasons and I'm pleased because part of my sales pitch to get him here was that he'd be in a group that would develop and he'd be a big part of that.
"So I'm pleased from our point of view that it rang true for him, but he still deserves a lot of credit, the team is the most important thing but you still need individuals to perform and he's done that."
Keane will go head to head with one of his PFA rivals on Saturday as he faces the Premier League's top-scorer with 23 goals, Everton's Lukaku.
Sky customers can now upgrade to Sky Sports and get 12 months for just £18 per month. Upgrade now!