FA commission suggest Joey Barton could have been banned for over seven years
By Lyall Thomas
Last Updated: 27/04/17 7:34pm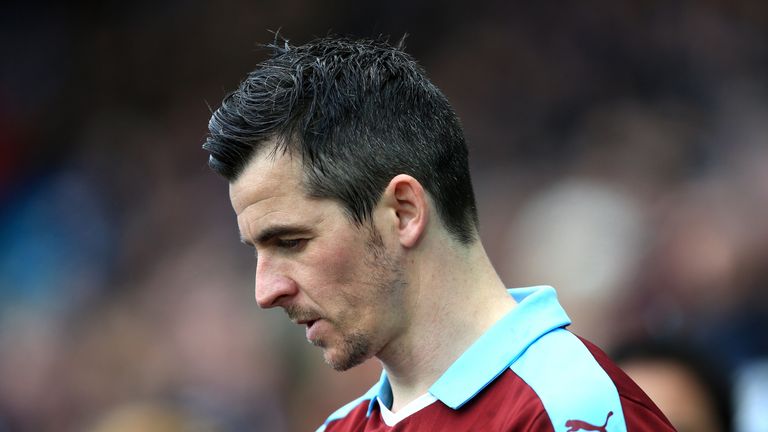 The FA commission that has banned Joey Barton from football for 18 months insist its punishment could be viewed as "lenient".
Publishing its written reasons for a suspension that Barton and Burnley both feel is "harsh", the commission insist it is "sensible and fair to impose a single global sanction to reflect the totality of his misconduct".
The commission confirmed that Barton made 1260 betting infringements on football, including 42 bets on 20 matches involving teams he was registered with, two of which were matches in which he played.
However, the commission stated that, "for the player's benefit and for that of the wider public, there was no suggestion the player was engaged in match-fixing".
The report said that he made 15 bets on his own teams to lose but did not take part in any of those matches. However, given that the FA guideline is a minimum suspension of six months per bet on one's own team, the player could have been banned for 90 months.
Barton does not dispute his guilty verdict and insists he made "absolutely no money from betting", but he is launching an appeal against the length of his ban, which he has described as "excessive".
The former Manchester City, Newcastle, QPR and Rangers midfielder admitted that he did know he was in breach of the rules and the report states that Barton was "publicly dismissive of them and of the FA".
The 34-year-old also admitted he has a gambling addiction and the commission acknowledged that issue as well as a number of other mitigating factors to the player's credit.
These included Barton's early plea of guilty, that he made significant admissions when interviewed, expressed remorse, and offered to assist other players with similar problems.
The commission also noted and accepted that, since the investigation started, he has stopped betting on football.