Chelsea boss Antonio Conte says he would rather his squad had winning mentality than happiness
By Mark Crellin
Last Updated: 05/05/17 4:33pm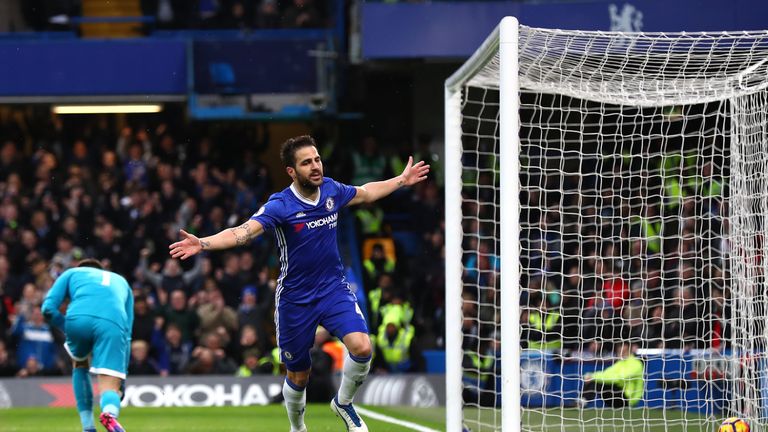 Antonio Conte says Cesc Fabregas is a "top player" at Chelsea, but believes it is his responsibility to instil a winning mentality rather than keep his squad happy with regular playing time.
Fabregas turned 30 on Thursday, having enjoyed an illustrious career with Arsenal, Barcelona, Chelsea and the Spanish national team.
He remains an influential figure in the Blues midfield but he is not guaranteed a place in the starting line-up, and reports this week have suggested that Manchester United and Liverpool are interested in signing him - and may be able to offer more regular playing time.
Asked if he can keep Fabregas happy at Stamford Bridge, Conte said: "I like to underline a concept - that I mustn't keep the players happy. We must win.
"You speak about 'happy', I speak about 'to win', and to work very hard.
"I know that to work very hard is not simple. Players are not always happy to work very hard.
"But I think my target is to put in the mind of my players a winning mentality, and a winning mentality doesn't have to keep the players happy.
"It's very difficult to keep 20 players happy. I don't want this. I want players ready to fight and to try to put themselves in the team, to try to win together.
"Then, if you are happy or unhappy, I don't care."
However, Conte struck a more conciliatory note when asked about Fabregas, acknowledging his importance to the team.
"He's a top player," said Conte. "If he starts the game or if he comes on during the game, he's always decisive for us."
Premier League leaders Chelsea continue their title run-in at home to Middlesbrough on Monday Night Football and could be without defender David Luiz (groin) and midfielder N'Golo Kante (thigh), who are injury doubts and will be assessed ahead of the match.
However, goalkeeper Thibaut Courtois is expected to be available.
Middlesbrough are second-bottom but Conte is not expecting an easy match, saying: "This part of the season is not easy.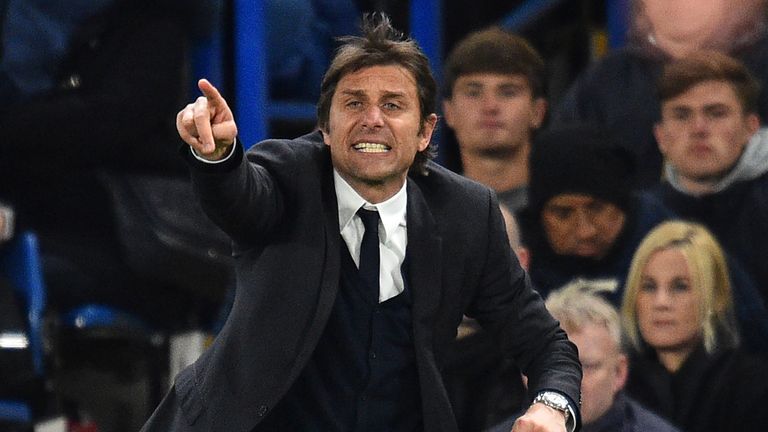 "Every game is very tough, because there is a lot of pressure. It's important not to make mistakes, because it's very difficult to recover.
"It won't be easy. Middlesbrough are struggling to avoid relegation. We must be ready. Ready to fight, ready to find the right way to take three points.
"Until the end, we can be sure we must go face to face with (second-placed) Tottenham."
Grab a Sky Sports Day Pass and strap yourself in for a blockbuster Super Sunday as Arsenal face their old foe Man Utd. All the action live on NOW TV, no contract!