Eden Hazard and N'Golo Kante the stars of Chelsea's Premier League title win, says Matt Le Tissier
Last Updated: 15/05/17 10:30am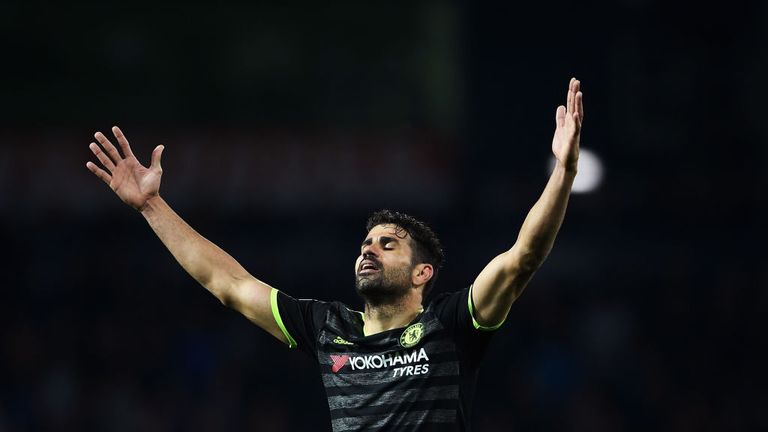 We asked Matt Le Tissier to rate Chelsea's championship-winning squad after they wrapped up the Premier League title.
Only 13 Chelsea players have actually started five or more games during the season, with manager Antonio Conte benefiting from minimal injury concerns.
The lowest rating Le Tissier has dished out is an eight, while the Sky Sports pundit has reserved special praise for two of the the Blues' star men...
Thibaut Courtois - 8
He has been protected well by those in front of him and, but for the odd error, has produced when called into action.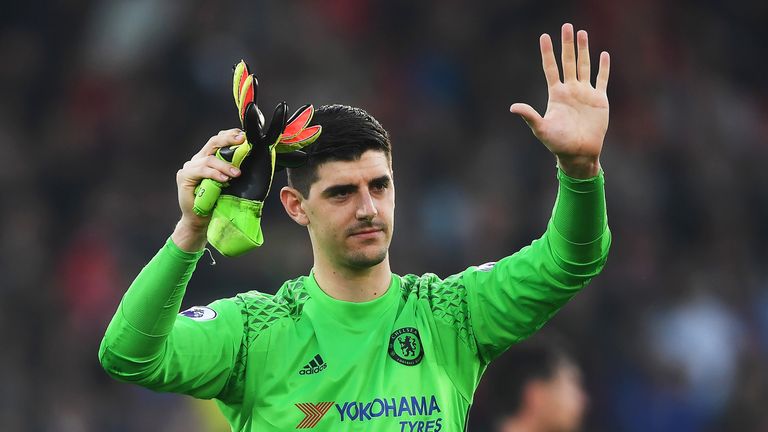 Cesar Azpilicueta - 9
I think his level of consistency has been very good and he's slotted into that back three very well. That's been key to Conte being able to use his favoured system.
Gary Cahill - 9
I'd stick him up there as a nine as well. Again he's been pretty consistent and chipped in with important goals, the joint highest for a defender this season in fact.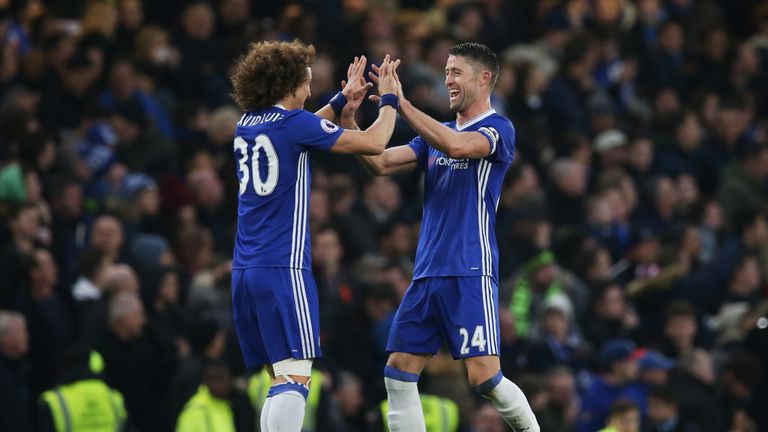 David Luiz - 9
Again a nine for him. He's shown more maturity this time in the Premier League and considerably cut down on the errors. His decision making has been much better and he's surprised a lot of us.
Marcos Alonso - 9
His contribution has been big, again chipping in with six goals as well as Cahill. A few eyebrows were raised when he signed and again he's far exceeded expectations.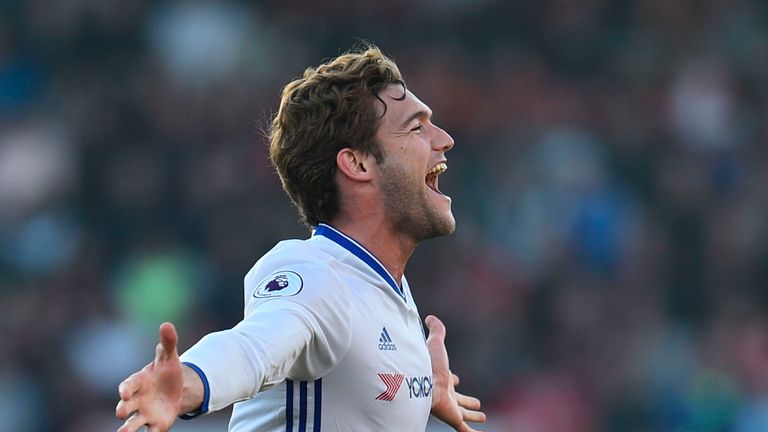 Victor Moses - 8
He's adapted well to a new position, has been pretty consistent. I feel pretty harsh giving him an eight, but I'm comparing him to Alonso, who has contributed a little more.
N'Golo Kante - 9.5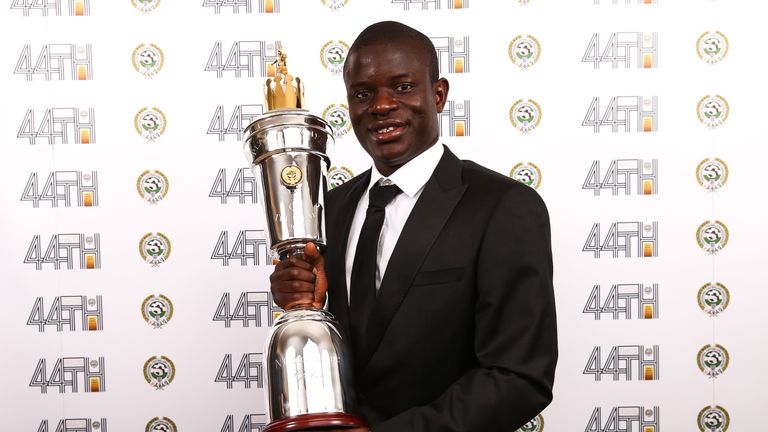 What an amazing achievement to win back-to-back titles at different clubs. He's been the model of consistency with the way he breaks play up and £32m looks a bargain when you consider Arsenal spent a similar amount on Granit Xhaka. To make it a 10 I'd just want a few goals from him, even though I know it's not his job. I've always preferred flair players so there's a bit of bias there.
Nemanja Matic - 8
I think he's a bit steadier than Cesc Fabregas, but not quite as good as seeing a forward pass. He's done the defensive side well, but not quite as well as Kante, so 'just' an eight for me.
Cesc Fabregas - 9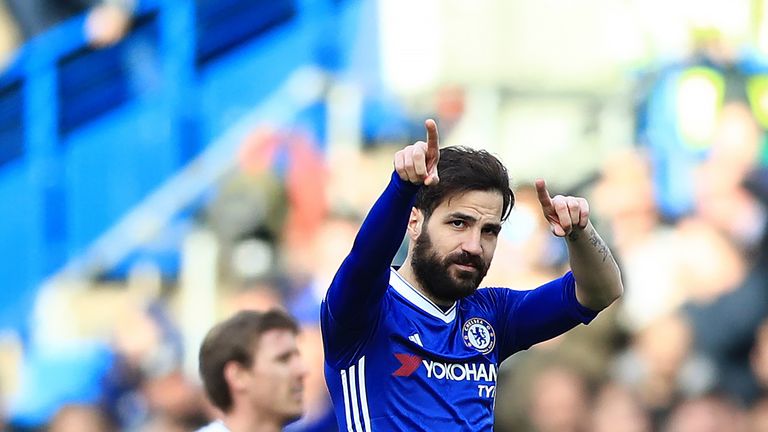 He's shown a fantastic attitude, which isn't easy when you're not a regular, and has always been ready to step in when needed. I've always admired him as a player - the way he picks a pass and knows when to release it - since his Arsenal days.
Willian - 8
He's probably not played as much as he'd want but also, like Fabregas, he's shown the attitude to deliver when he steps in, never lets anyone down and shows good quality.
Eden Hazard - 9.5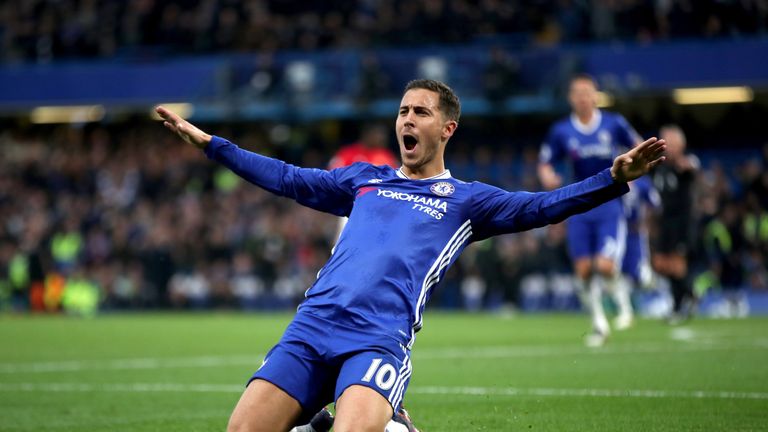 The only reason he's not got a 10 is because two seasons ago he was a bit more consistent, but he's one of those players I'd pay to go and watch.
Pedro - 8.5
I'm a big fan of his. I think he's been pretty consistent and has come up with some important goals, none more so than the screamer at Everton, when Ronald Koeman's side were looking comfortable and he blew the game wide open.
Diego Costa - 9
I certainly can't give him a nine and a half because he's looked more interested in leaving at times, but 20 goals in a season warrants a nine.