Exclusive: Kieran Trippier and Ben Davies on their rise to Tottenham starting XI
By Patrick Davison
Last Updated: 30/09/17 12:30pm
Sky Sports' Patrick Davison sits down with Tottenham full-backs Kieran Trippier and Ben Davies before their trip to Huddersfield, live on Sky Sports.
It's only nine months since I last sat down with a couple of Spurs full-backs.
At the time, Danny Rose and Kyle Walker looked untouchable. On form, each the best player in their position in the league, let alone the club. They'd just been key to Tottenham ending Chelsea's winning run at White Hart Lane and both had not long signed new contracts.
Watch Premier League Live on Saturday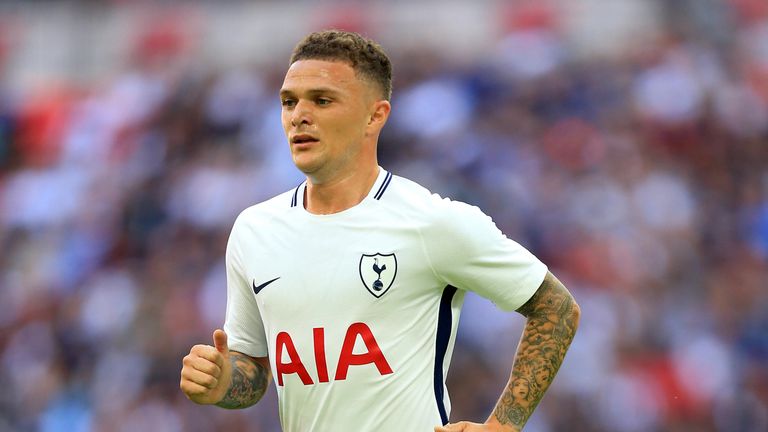 Ben Davies and Kieran Trippier were bit-part players, squad men, back-up full-backs seemingly destined for a long spell on the periphery.
Within weeks the landscape began to shift. Rose picked up an injury from which he has not yet fully recovered, opening the door for Davies. A little while after, Trippier, thanks to his own outstanding form and rumours about Walker's future, became Mauricio Pochettino's first choice right-back.
And so this week, I sat down with the Spurs full-backs again. But, of course, was interviewing two completely different people.
"On a couple of occasions there were three or four weeks when I wasn't playing," says Trippier, reflecting on his long stint as understudy.
"I just needed to keep going because my time was going to come. I never doubted myself, I always believed I could play for Tottenham."
While embroiled in a fierce fight for a place in the Spurs side, Trippier and Walker managed to maintain a friendship that dated back to when they were teenagers.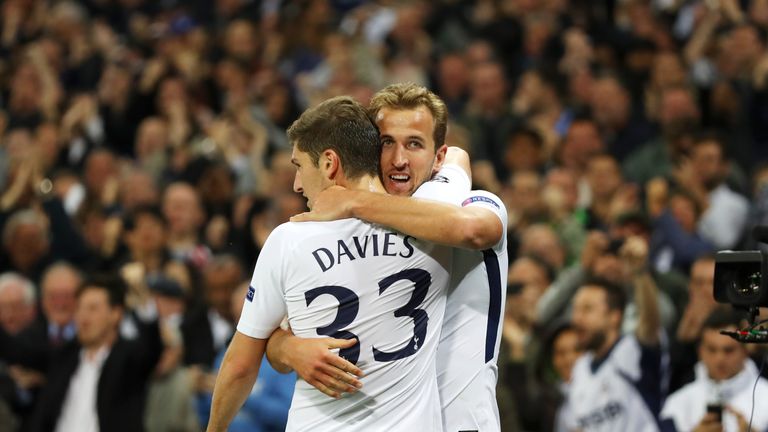 "It was a rivalry of course because we both wanted to play. But it's a friendship as well, we have known each other since the Euros at Under 19 level. There is no negativity, me and Walks were pushing each other to new levels. We were close but when I was playing I wanted to keep that shirt, Walks was doing the same."
Before his recent run of starting 20 of the last 21 Premier League games, Davies, like Trippier, endured long spells in the shadows. But while Walker has moved on, Rose will soon be fit to renew his rivalry with the Wales Ieft-back.
"It's part and parcel of football now, any club has more than one player for each position," says Davies.
"Over the last few seasons our defence has broken some records in the league and done pretty well. Whoever has the shirt you back them 100 per cent - but you want it to be you!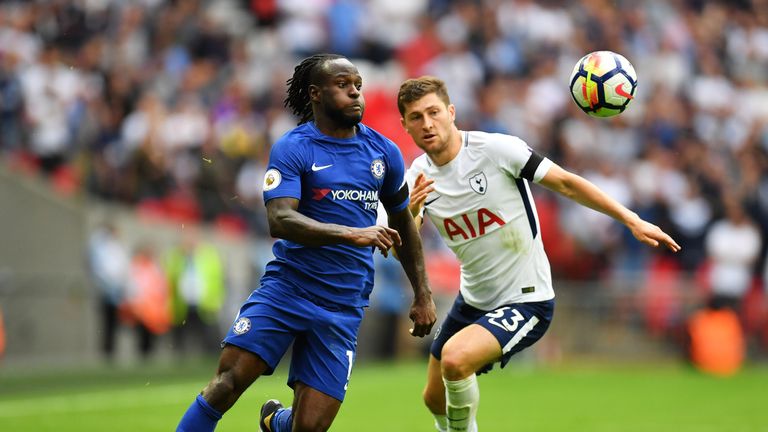 "Having that competition from Danny and Walks develops you as a player. I have improved a lot at Spurs. You have to develop all aspects of your game because there's no hiding place at this level."
It's not just been competition for places that has led to the improvements in Trippier and Davies. Both admit to being whipped into shape by the demands of their manager.
"The training we have had has definitely made us better players," says Davies, who swapped south Wales and Swansea for north London and Spurs back in 2014.
"You look at the fitness and you can see the difference in me and Trips in the years we have been here. We have both lost a bit of weight!"
Trippier, for his part, got a shock when his physical condition was examined after his big move from Burnley in 2015.
"When I was at Burnley I was 10 per cent body fat. When I knew I was moving to Tottenham I worked hard in the gym and the first day we did in our body fat I thought I was going to be in decent shape but I was 18 per cent! The pinch was a little bit tough!
"We [Ben and me] were both on the treadmill in the chamber after we signed. At the time it was not acceptable, now I feel much better and lighter. I can see the difference between now and when I first signed."
First, the body fat was shifted and then, for now at least, their rivals. Nine months ago you'd have said fat chance, but for now, Trippier and Davies are Spurs' first choice full-backs.