Quotes of the season: Pep Guardiola, Jose Mourinho, Antonio Conte and more...
Last Updated: 13/05/18 7:27am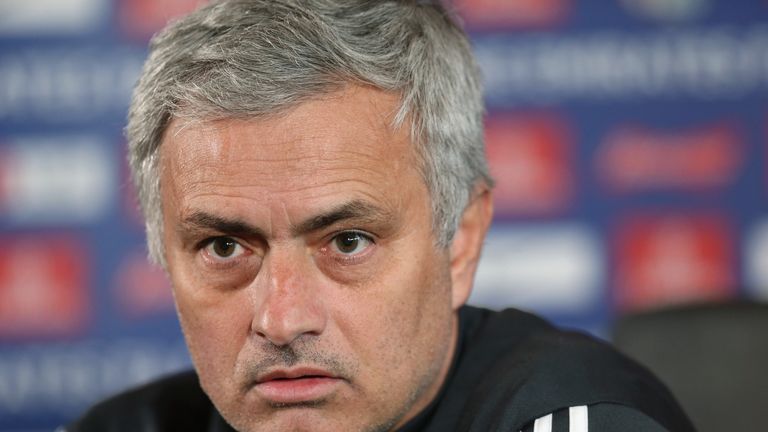 From 'heritage' to dogs - and worms - it's been a season of superb quotes in the Premier League in 2017/18.
The usual suspects have been up to their old tricks, with Jose Mourinho, Arsene Wenger and Antonio Conte always good quality, but the unique Portuguese musings of Carlos Carvalhal were an unexpected delight
Here are some of the quotes of the season we found most memorable...
"We can stop the interview, because I only want to talk to people who have a little bit of an understanding of football because I'm sorry, really, I can't believe…"
Jurgen Klopp takes issue with Sky Sports' Patrick Davison who questions the Liverpool boss over a penalty in the Merseyside Derby in December.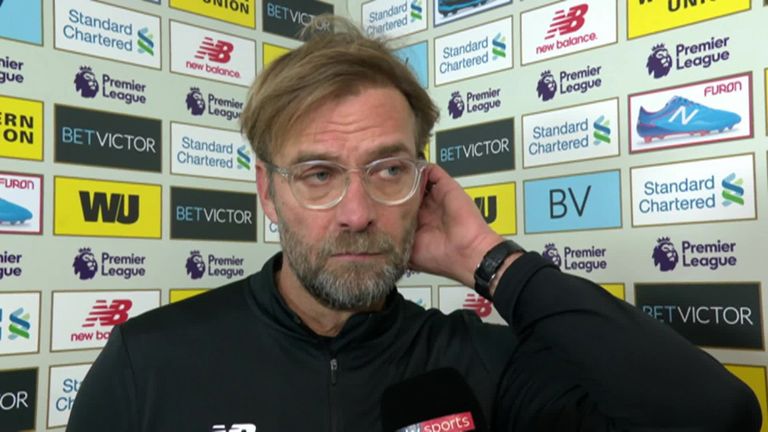 "Unfortunately no one speaks about the performance of Rob Holding. You should be happy, he is English and 20 years old. I am sorry he didn't cost £55m, so he can't be good."
Wenger on Rob Holding's strong finish to last season, the same year Manchester City spent £50m on John Stones.
"I say to the fans that the fans are the fans and have the right to their opinions and reactions but there is something that I used to call 'football heritage'. I don't know if, I try to translate from my Portuguese, which is almost perfect, to my English, which is far from perfect - 'football heritage', what a manager inherits.
"In the last seven years the worst position of Manchester City in the Premier League was fourth. In the last seven years Manchester City were champions twice and if you want to say three times, they were second twice. That's heritage.
"Do you know what is also heritage? Is that [Nicolas] Otamendi, Kevin De Bruyne, Fernandinho, [David] Silva, [Raheem] Sterling, [Sergio] Aguero, they are investments from the past, not from the last two years."
Just a small part of a 12-minute rant from Mourinho after United exit the Champions League to Spanish side Sevilla in February.
"I'm not going to write off the last seven years as a failure because Alan Shearer thinks I didn't take enough time.
Crystal Palace chairman Steve Parish rejects criticism from former England captain Alan Shearer after the club sack manager Frank de Boer just 77 days into the job.
"Because I don't behave as a clown on the touchline, it means that I lost my passion.
"I prefer to behave the way I am doing it, much more mature, better for my team and myself, I don't think you have to behave like a crazy guy on the touchline to have that passion."
Mourinho makes a less-than-subtle dig at Conte in January, continuing a long-running feud between the pair.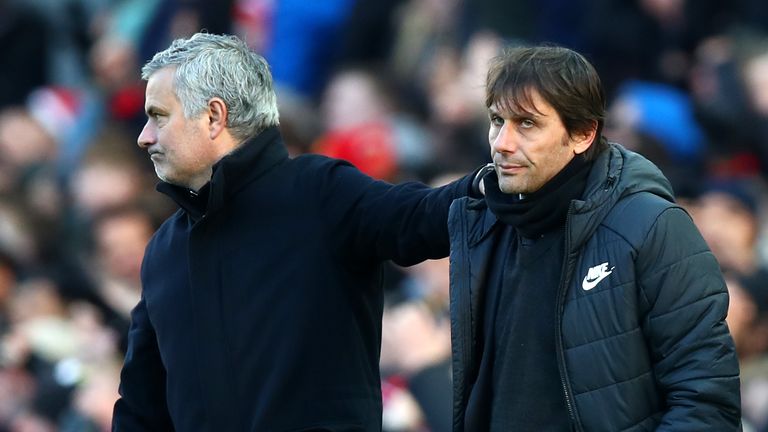 "We were in such a rut a few weeks ago that everything seemed inevitable but now we've got a real sense of belief back amongst ourselves.
"Darren has brought a lot more unity back to the team. 'Mooro' has been around the place for a long time, he knows what works with the team and it's a very simple kind of recipe really. The make-up of the team is very similar to what we've had all season, but he's just got us all working for each other and that's about it."
Ben Foster on Darren Moore, after the caretaker boss had taken West Brom to eight points from four games, including a strong hint at what had gone wrong for the
"This is more than just watching football, it's a way of life. It's caring about the beautiful game, about the values we cherish, and as well, that something that goes for all our bodies in every cell of our bodies. We care, we worry, we are desperate, but when you come here, the theatre of dreams we realise what it means."
Arsene Wenger analyses the philosophy of Arsenal during an emotional speech at the end of his final game at the Emirates in May.
"We are having the season that we are deserving. It is only a problem of time - don't forget in the last two or three years we lost important players for Chelsea. When you lose important players with great experience and charisma and players used to winning, you lose a lot."
Chelsea boss Conte's damning assessment of the Blues' season in April was laid firmly at the door of the club's recruitment.
"The managing director of marketing and communications has clearly slipped up. The actual question was what do you think of the manager, the players and the staff - and obviously our managing director of marketing is clearly not a great understander of football and how football works, because he is into marketing and branding and market research."
Under-pressure Everton manager Sam Allardyce is left unimpressed by a club survey including questions asking fans to rate his performance.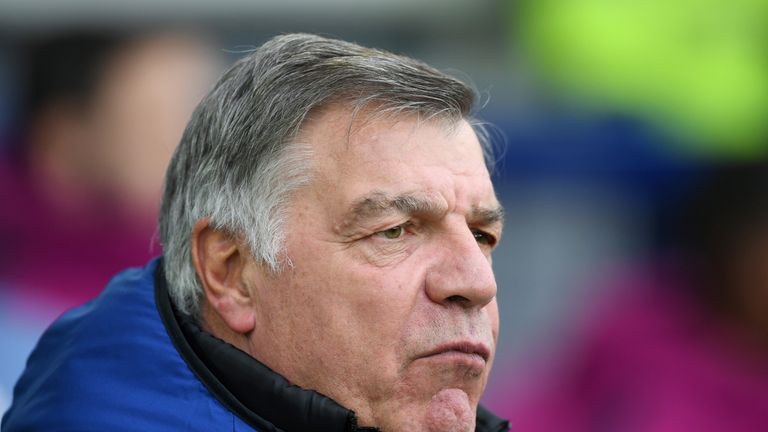 "When we arrived we were in the deep ocean. It was very deep and dark. We saw no fishes. We won some games, to put our noses out of the water. It was the first time we'd smelled the fresh air.
"Now, in this moment, we have started swimming and we can now go to the coast. But we must continue to swim to reach the coastline."
Carlos Carvalhal on Swansea's revival following his appointment - albeit one which would soon turn against him.
"The way Newcastle were doing things before I arrived doesn't mean they were right, because they were going down. Now we have had the chance to go up we cannot make the same mistakes again."
Rafa Benitez makes a non-too-veiled point to Newcastle's board over the club's future - and his own.
"I said to my players that Liverpool were a top team, they are really strong, but they are a Formula 1 car. If you put a Formula 1 car in London in traffic, the Formula 1 car will not run very fast," Carvalhal told Sky Sports.
"That is exactly what we had to do to play against Liverpool - stop them playing the way they like. We had the fortune to score and after that, playing against a strong team, we held on.
"It is not exactly the way we wish to play but, given the circumstances, to win 1-0 against a strong team and get the points we needed was good.
"My players were gladiators at the end and we achieved a very important win."
More genius from Carvalhal, after Swansea shock Liverpool thanks to Alfie Mawson's goal.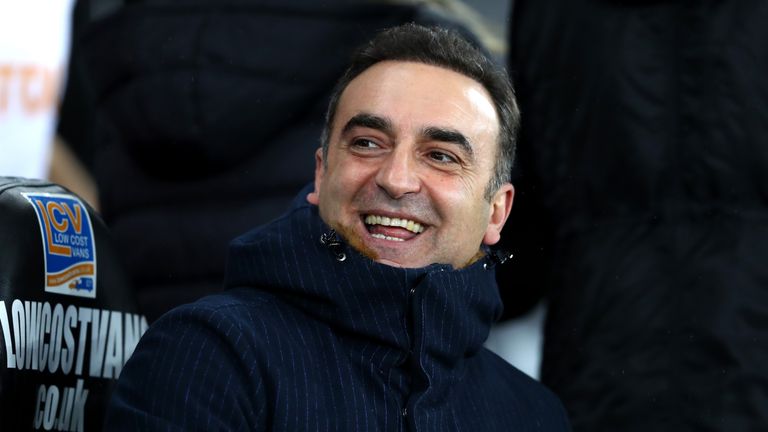 "I was telling Redmond how good he is. Southampton have some super-talented players and last season Redmond scored a superb one-on-one against us, he destroyed us, but here Southampton did not want to play. They were time wasting from the ninth minute. I just wanted them to play."
Pep Guardiola on his bizarre confrontation with Southampton's Nathan Redmond after City's 2-1 win against Saints at the Etihad in December.
"I told you, lions don't recover like humans. That I have now proved, rather than just saying it. I am just thankful I am able to run, do my things, do a little bit of 'abracadabra' magic - things that a lion does!"
Zlatan Ibrahimovic on the remarkable speed of his return from injury which convinced Manchester United to re-sign the striker.
"[He is] disappointed because he never wanted to create this. For you, sometimes, it is a small or simple thing and they become bigger and bigger and bigger and bigger and you cannot stop it."
Mauricio Pochettino says Harry Kane has been 'hurt' by the backlash to claiming a goal in Spurs' win over Stoke in April.
"If I get to levels I reached last season - and this goes out to everybody - I will make sure I get what I am worth. I don't know how much longer I might have at this level. I'm not going to be stupid enough not to try and get the most out of it - medals, trophies and salary.
"Anyone who thinks this is primarily for money, that is not the case. But I know what I am worth.
"As with everyone else in my team, in my opinion, I am worth more than I am getting."
Danny Rose courts controversy in an interview in August suggesting Spurs players are not paid what they are worth.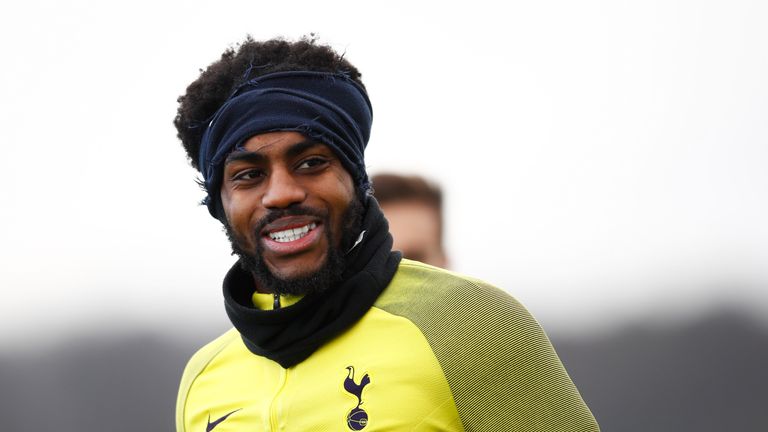 "I don't feel that that point will help West Brom massively.
"It feels like a complete waste of points, they don't need it, we would have needed it.
"They are all happy now, we are not happy. We stay in the league, they don't stay in the league. It's kind of a strange situation.
"I am a big football fan. You have to to do everything to create the best circumstances for all the boys to deliver.
"You let the home team decide if they water the pitch or not - it's not only football. It's also dangerous for injuries if the pitch is really dry."
Klopp takes West Brom's two-goal comeback against his Liverpool side at the Hawthorns in unusual fashion.
"It's fair to say I didn't actually eat the worms. It was a bit of banter where you get a nice, big juicy worm hanging out the edge of your mouth as if you're chewing it.
"Of course the worm comes out and you wash your mouth out with water!"
Sean Dyche, en route to delivering European football to Burnley, denies eating worms is the reason behind his gravelly voice.
"Two months ago, he offered me Mkhitaryan and Pogba to play with us. Why? Why did he offer if we are interested in Pogba and Mhkitaryan to play with us?
"He has to protect his players, so he has to know he cannot bring his players to me - a 'dog'. And comparing to a dog is not good. It's bad. He has to respect the dogs."
Just days before a Manchester derby which could seal the league title for Manchester City, Pep Guardiola takes aim at Mino Raiola, and two of rivals United's players - before Pogba's double went on to make the difference in a 3-2 win.
Get the end of season drama and all of next season with two Sky Sports football channels for the price of one.