As the Premier League title race heats up, we speak to former winners and a sports psychologist about the pressure of the run-in...
Manchester City and Liverpool are neck and neck at the top of the Premier League table with Tottenham not far behind, and the pressure will only increase as the season nears its finale.
Pep Guardiola's City are aiming to become the first side to retain the Premier League crown since Manchester United in 2009, but Liverpool are eyeing a piece of history themselves as they chase their first title win in almost three decades.
With Spurs on their coattails, it could come down to which side is able to hold their nerve. But how do you handle the pressure of a Premier League title race? And what can this year's contenders learn from the past? We gather the views of people who have been in the heat of title battles and a psychology expert to find out...
Shut out the noise
For Liverpool in particular, one of the biggest challenges will be coping with the constant scrutiny that comes with attempting to end a long wait for the title. Manchester United experienced the same thing before their 1992/93 success under Sir Alex Ferguson - the club's first in 26 years.
"The thing that may be a problem for them, I experienced it, is that they haven't won the league for 28 years," said Ryan Giggs, a regular starter that season, in a recent interview. "That pressure, when it comes to the run-in, when everyone's talking about it. You have to have luck, you have to have things that go for you and you just have to keep your concentration.
Live Renault Super Sunday


"Keep remembering what got you there, what got you challenging for the Premier League, and the big players need to turn up. There's a long way to go and the closer it gets to the end the further away it is, strangely."
Giggs' former United team-mate Gary Neville remembers the pressure being all-encompassing in those early years.
"What will happen in Merseyside, as it did in Manchester all those years ago, is you will be walking down the street and people will be saying 'I think we can do it, go on let's do it this year'," he said on the Gary Neville podcast last weekend.
"You can be walking down the street, having a break and relaxing, and then all of a sudden your mind gets thrown back to the title and you can't get away from it. It just hits you every minute of every day.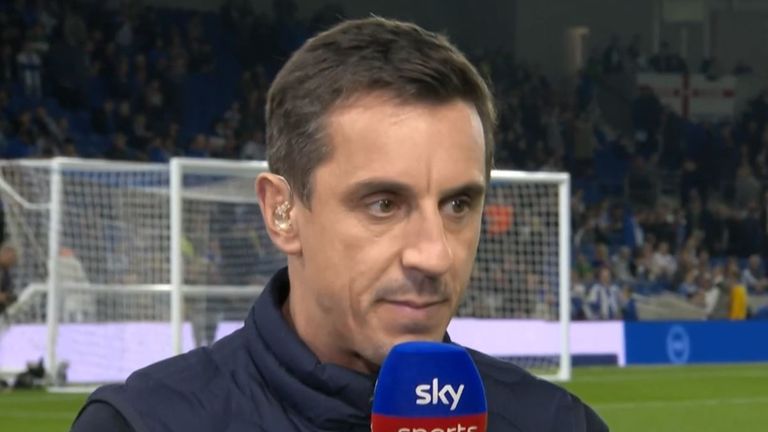 Liverpool have to be prepared every time they drop a point that it will be suggested they are feeling the pressure.
"I remember those first years going for titles and the weight of expectation and thinking 'we have to try to get over the line'. You carry it with you every minute of every day. It becomes psychological and you get tension with it and get a bit more closed and safer with your passing and don't play with the same freedom."
That pressure is ramped up even further in the age of social media, which is why so many Premier League clubs and players now turn to sports psychologists for help. According to Bradley Busch, a sports psychologist for Inner Drive, the key to maintaining high performance in such challenging circumstances is to find ways to maintain focus and shut out the distractions.


"A sport psychologist can help the team focus during a title race by focusing on what matters," he tells Sky Sports. "One of the things that the brain craves is a sense of control and certainty. However, as the pressure magnifies with each game, the temptation to focus on a bad performance rises.
"By focusing on aspects such as their preparation and how well they execute their game plan, players will increase their feelings of certainty and control over the situation. This leads to better confidence, more emotional control and higher performances on the pitch."
Pep's closest title races assessed
Achieving greater certainty and control is a different challenge for every player, according to Busch. "There is no one size fits all when it comes to sports psychology," he says. "For some players it is about preparing in great detail and thinking deeply about the upcoming match, whereas for others it may mean switching off from football so that they don't think about it 24-7.
"Essentially, it comes down to know what state allows you to perform best, using proven techniques to get there and being able to manage and spot potential distractors."
Kick the complacency
For any title-chasing side, particularly one which is accustomed to winning trophies, complacency can be another major pitfall. Manchester City showed it in their recent defeat by Newcastle at St James' Park and it was always something Ferguson warned against at Manchester United.
"I was angry with City in the first half of that game [against Newcastle] because I felt they switched off and they got bored," said Neville on Sky Sports recently. "Sir Alex used to accuse us of it: 'You're driving me crazy, you're bored in games'.
"When you have won titles and you are going for another, there comes a point where you're playing against Crystal Palace at home and you just turn and think, 'We're better than them'. Then you get a little shock and a little slap around the face."
Liverpool's defence stays strong
According to Neville, it was an issue which most commonly surfaced midway through the season rather than during the run-in itself. "Sir Alex used to say, 'I can't wait for March, April and May when the heat is turned up and the pressure is on because I know you'll deliver.' You're on your mettle then. The focus is there. But in mid-January you're bored."
Even for that United side, though, the focus was always prone to waver later in the season and Ferguson knew it. In April 2012, after a 2-0 win over QPR which sent them eight points clear at the top with six games to play, he said he was disappointed by their performance after their opponents went down to 10 men. "We were too casual after that," he said.
It turned out Ferguson was right to be concerned. United's complacency resurfaced a few days later when they were beaten 1-0 by Wigan, and it ended up costing them the title, with Manchester City famously clinching the crown in dramatic circumstances on the final day of the season.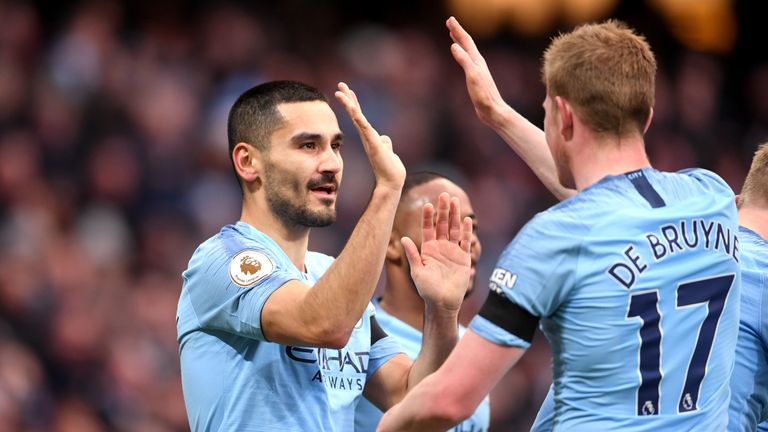 Team spirit and experience
It is during the crunch moments that title-winning sides tend to rely on their experienced players to pull them through.
"Winning the title is obviously about performance, but the mental side is huge," said Neville. "Our first title at Manchester United I never looked forward to it, I struggled with it, and so did other young players. We were dragged over the line by Eric Cantona, Peter Schmeichel, Roy Keane, those characters who had the experience to understand what it was about."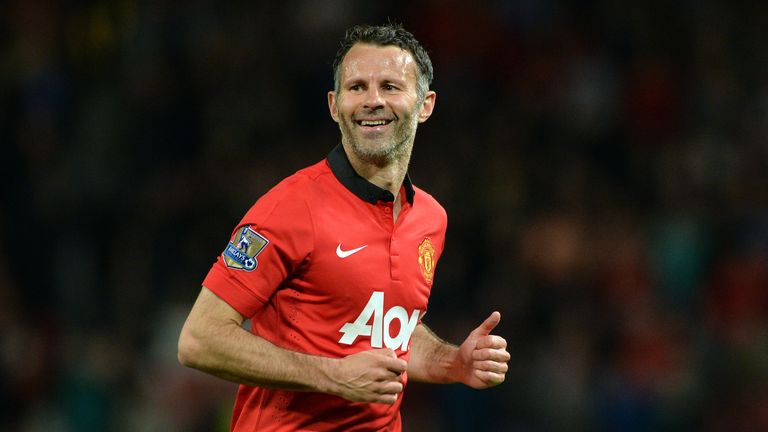 You've got to forget about all the noise from the media and the fans, putting pressure on and saying if you lose a game the title race is over.
"This is when the experienced players and the manager are really important," added Giggs. "Because you've got to forget about all the noise from the media and the fans, putting pressure on and saying if you lose a game the title race is over."
It is only natural, of course, that more experienced players will have developed stronger mentalities than their young team-mates, but it is also something that separates the very best players.
"At the very top, every athlete is talented. Every athlete is physically fit," says Busch. "What separates the best form the rest often comes down to mindset and mentality. In my experience, those at the very top level embrace these type of situations and view pressure as a privilege. Seeing pressurised moments as a better stage to showcase their talents really helps with this."
Manchester City have an advantage in terms of experience, of course, having won the title race last season, but they are not alone in boasting a strong team spirit. Klopp and Mauricio Pochettino are yet to win silverware at Liverpool and Tottenham, but they have succeeded in fostering close bonds among their players. Those bonds can be invaluable in a title race.
"Team spirit is one of those things that everyone knows is really important but is notoriously difficult to measure," says Busch. "It can't be manufactured or replicated. It is an essential intangible.
"Being able to call on a team-mate to pick you up after a setback is an important aspect of team-sport to tap into. Likewise, looking across the changing room and knowing that everyone you see is going to go out and give their all can be really motivating."
Team spirit is one of those things that everyone knows is really important but is notoriously difficult to measure. It can't be manufactured or replicated. It is an essential intangible.
Other ways to win
Experience is not always decisive in a Premier League title race, of course. If Liverpool or Tottenham need inspiration this season, they only need to look back to Leicester's extraordinary success in 2015/16. The only Premier League winners' medals in that squad belonged to Robert Huth - a fringe player during Jose Mourinho's first spell at Chelsea.
Leicester's success was an anomaly in many respects, but that doesn't mean there aren't lessons to be learned from it. The Foxes had limited title-winning experience, but what they did have was a winning formula - and a manager who struck the right balance both on and off the pitch.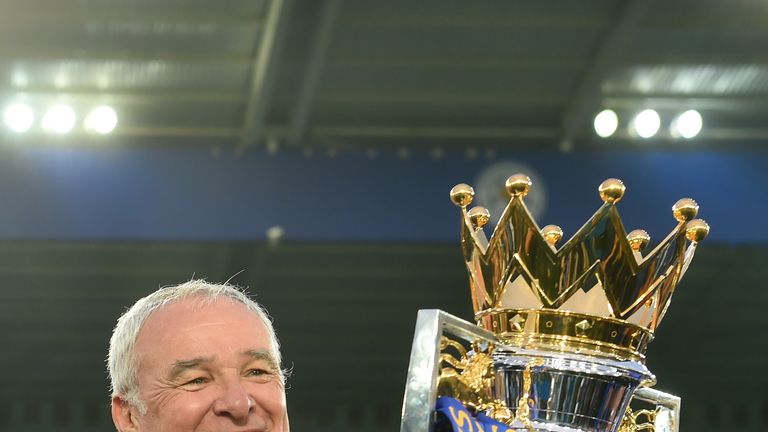 When you are doing something special, you have to encourage balance.
"When you are doing something special, you have to encourage balance," Claudio Ranieri told Sky Sports recently. "All the managers must be balanced with their team, and with their results. Of course if you have a team who wins, why change? But if you are losing you must do something to help your team."
Stats: How the title contenders compare
Ranieri rarely altered his starting line-up that season, but crucially, he kept his squad players motivated enough to step in and do a job when required. Leonardo Ulloa, for example, scored vital goals against Norwich and West Ham in the second half of the season. Even Nathan Dyer and Andy King made valuable contributions.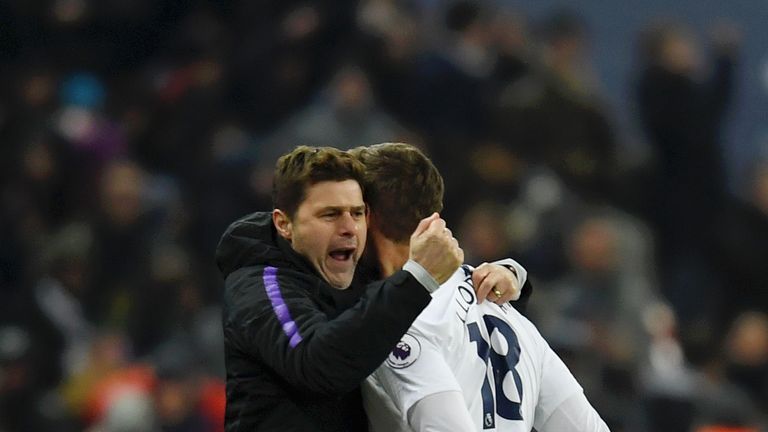 Another area in which Ranieri excelled was in keeping the pressure off his players. This is a difficult skill for a manager. Ferguson used to talk about press conferences being won and lost, and it is fair to say Ranieri mastered them during Leicester's surge to the finish line, his light-hearted demeanour rubbing off on the players as they played with freedom right up until the end.
Klopp has insisted Liverpool have already proved they can handle the pressure, while Guardiola recently insisted pressure "does not exist" after City's 6-0 thrashing of Chelsea. But the true tests are still to come. We will find out what they are really made of in the weeks and months ahead.