Rafael Benitez says he would like to return to the Premier League, but not at the moment.
Benitez, 59, is in charge of Chinese Super League club Dalian Yifang, but has been linked with a number of Premier League clubs, including West Ham and Arsenal.
Speaking on Monday Night Football, the former Liverpool, Newcastle, Chelsea and Real Madrid manager said: "Obviously in the future I would like to come back to Premier League, but at the moment I must be very clear, there is no chance I will come back now.
"I am happy, really pleased, they trust me, we have a lot of staff working on a big project.
"We want to leave a legacy, it's a challenge for me, and I'm learning a lot, it's a great experience, and I'm quite happy at the moment."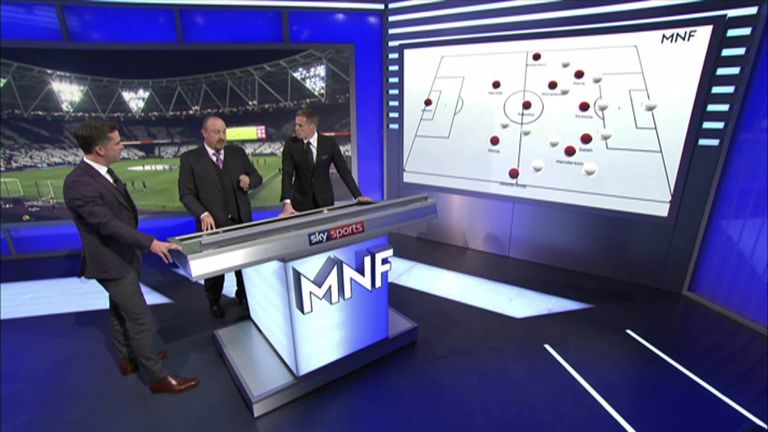 Benitez moved to China after leaving Newcastle United in the summer having led the Magpies to a Championship title in 2017 and a 13th-place finish in the Premier League last season.
He revealed on Monday evening he came close to joining West Ham in 2015 before eventually taking over at Real Madrid.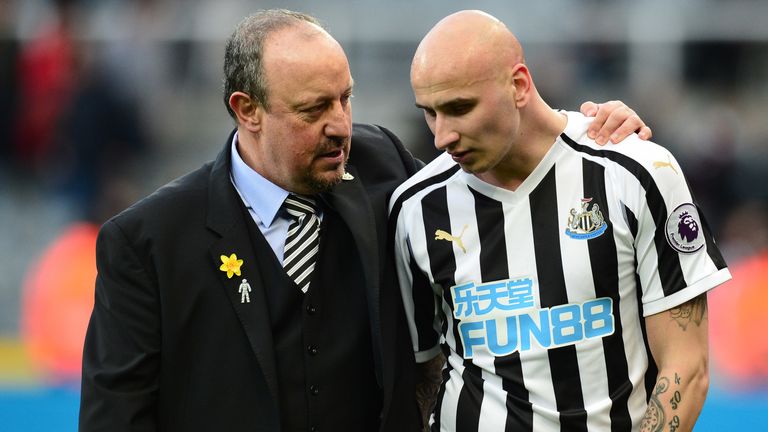 The Spaniard said: "It was in the past, it's true that I was nearly there [at West Ham]. Then Real Madrid came, and I needed a couple of days to know exactly what was going on.
"Obviously I couldn't say no to Real Madrid, but it was a good time and it's a massive club.
"Everybody can see both teams [West Ham and Arsenal] have problems, but both are massive clubs and they will do well at the end."
Benitez refuses to rule out Everton job in future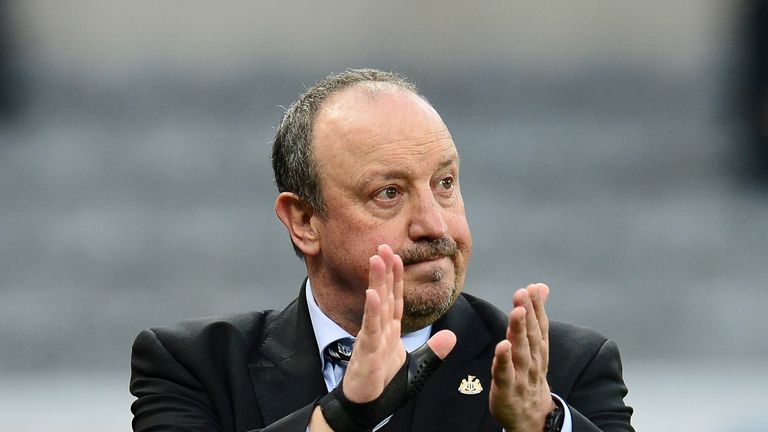 There are currently two vacancies in the Premier League after Everton sacked Marco Silva last week, while Arsenal are looking for a permanent replacement for Unai Emery.
Benitez managed Liverpool from 2004 to 2010, guiding them to Champions League glory in 2005. He also led Chelsea to the Europa League title as caretaker manager in 2013.
But the 59-year-old refused to rule out managing across Stanley Park, were the Everton job to be offered to him at a time that suited him.
He said: "I have Liverpool connections, that's very clear. But at the same time we are involved in the city, we have lots of friends in the city, Evertonians and Liverpudlians.
"I don't have any problem with the fans or the people there. I have a very good connection with the city.
"At the moment, I can't come back to the Premier League, but we'll see. In the future, you never know. I'm a professional.
"I made a mistake when I said it was a small club. I wanted to say it was a small team as, in the game, they had one chance and were too deep. I didn't want to say it was a small club."
Benitez pleased to see Newcastle progress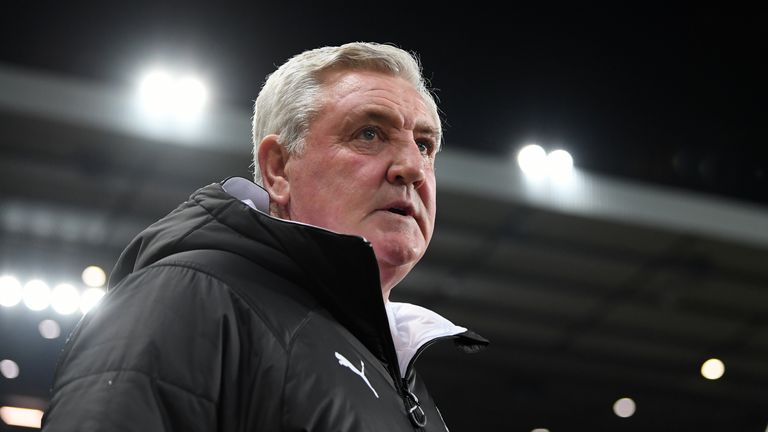 Benitez was replaced by Steve Bruce in the summer, with Newcastle unbeaten at home since the opening game of the season under his management, and the Spaniard had nothing but kind words for his former side.
He said: "I'm not really surprised [by the recent progress]. I had a lot of confidence in this team and you can see the group of players, the way they were working last year, their commitment and passion.
"They are organised, are pushing and working, especially when they play at home, so the fans are supporting them. I can see they are doing well and I don't think they will be relegated.
"If I was guilty of anything [at Newcastle], it was to work really hard, and have some ambition. We gave the fans hope that we could achieve and move forward, so I am really pleased they are doing well, and pleased for Steve Bruce because he is doing a great job.
"If you see the table, finishing 10th and 13th, you think: 'OK the next step is to try to do the right things to be in the top 10.' But that was not the idea, and that is fine, but I am still really pleased. The fans, the staff, the players, everybody was pushing, trying to do what I wanted. It is a massive club.
"I know you cannot explain everything that happens in the three years. For me it's important for me and the fans to move forward, I'm really pleased for everybody involved."