Ross Barkley's future: What next for the Everton midfielder?
Last Updated: 29/12/17 6:15am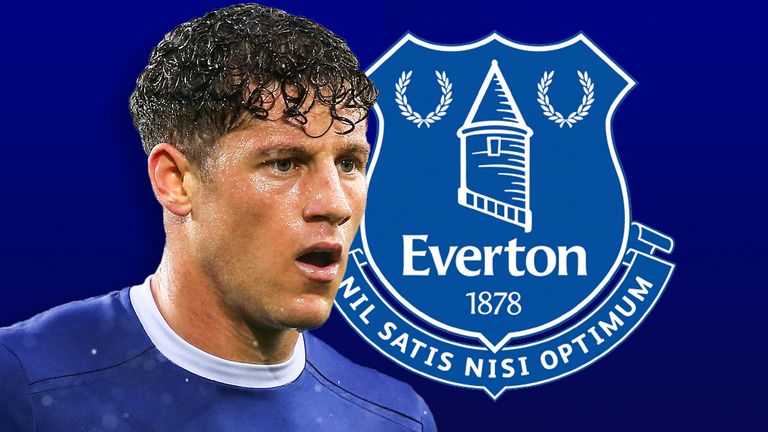 Ross Barkley is back in training at Everton following his serious hamstring injury but with the midfielder out of contract in the summer, it seems his future lies elsewhere. So will he make the move and if so when will it be and where will he go?
The 24-year-old has not featured for Everton this season due to the injury suffered during the summer. "The hamstring was a particularly bad one," confirmed manager Sam Allardyce recently. Indeed, Barkley has a 10-inch scar on the underside of his left thigh to prove it.
What happened last summer?
There was some speculation that this injury scuppered Barkley's deadline-day transfer to Chelsea but the player himself was keen to stress that the decision was made on his terms.
"Contrary to a number of reports in the press, I did not undertake a medical with any club at any point," Barkley explained. "I simply decided that due to my injury, it would be best to make a decision on my future and assess all my options in January when fully fit."
Although it was Everton owner Farhad Moshiri who had suggested a medical had occurred, the rest of his comments appear accurate. "The two clubs agreed a deal of £35m and I think personal terms were agreed," he told Sky Sports at the time.
"We heard from Ross Barkley's agent that he had changed his mind and wanted to reconsider his position in the January window. He's currently injured so technically he will be with us, he is under contract for another year. It's a big surprise, but that's football."
Will he play for Everton again?
Despite Moshiri's rather unconvincing suggestion that Barkley was "technically" with Everton, the player was applauded by his team-mates on his return to training and Allardyce has indicated that he will be prepared to field him when fully fit - if he is still at the club.
In fact, Allardyce's initial reaction was that he wanted to extend Barkley's stay. That was his view when speaking after his first game in charge against Huddersfield. "I'd like to think we can keep Barkley, unless somebody's already done a deal for him," he told Sky Sports.
"I am not daft enough to not know in this game that those words and phone calls might have already gone on. If we could get Ross Barkley to stay then nobody would be more delighted than me. Whether that is a possibility I do not know."
With Allardyce since acknowledging that the club is "at loggerheads" with the player over his future, the selection issue would appear to be more short term. "I will use him because he is contracted to the club," he said. "I don't think he would ever shirk his responsibility.
"If Ross stays, and stays until the end of the season, and I feel he is giving 100 per cent to the team, like he has done since he was a kid, then he is an available asset until he leaves on a free transfer. I would hate that to happen, but it might do."
Is a January exit most likely?
There were strong suggestions in the summer that Tottenham's interest in Barkley had persuaded him to hold fire on agreeing to join Chelsea. Whether Spurs will go back in for the England international in January is unclear but Everton are open to the possibility.
"If someone comes in during January and says 'here you go', and the club say 'look, if he's not going to sign for us, this has to be the case', then I accept that," explained Allardyce. The decision is a more straightforward one for Everton now that the new manager has helped to guide them away from danger and into the top half of the table.
At one stage, Barkley may have been required to help Everton stay in the Premier League. With safety seemingly assured but a top-six challenge already beyond them, opting to cash in on an asset of dwindling value would appear to be the logical move. But it is not their call.
"I don't think it's in our hands at the minute, it's in Ross' hands," said Allardyce. "He knows the door is always open if he wants to talk about staying. It's not a case of the door being shut. It is always going to be open."
What doors are open to him?
It is the door to Tottenham's Enfield training ground or Chelsea's Cobham base that is likely to be of more interest to Barkley than the one at Finch Farm, however. Both clubs have reason to want to lure him too as they seek to bolster their squads.
Barkley has the advantage of being eligible for Champions League duty this season and while the Premier League title might have gone, Chelsea and Tottenham will want to cement their place among Europe's elite for next season as well.
What is the right move for him?
Tottenham's knack for bringing through English talent continues to impress with Harry Winks and Kieran Trippier both becoming full internationals in 2017. Barkley would be entitled to feel that he could learn a lot from working with Mauricio Pochettino.
If it is trophies he is after then Antonio Conte's track record will be appealing too and Chelsea's switch back to a three-man midfield at times this season could persuade Barkley that there will be first-team opportunities at Stamford Bridge.
ANDY TOWNSEND'S VERDICT
"It is an interesting situation. What is Ross Barkley? What is his best position? Who can he join and where can he go in that club where he can flourish and we can see the best from him? It is not a straightforward call that.
"He has had a seriously nasty hamstring injury which hopefully is not going to give him any aggro in the future. But he's a difficult one to put a price on. Nobody doubts his ability it is about where you play him. Which club would he want to go and play for?
"He wants to be a significant player but Danny Drinkwater left Leicester to join Chelsea. He's a wealthier man now and good luck to him, but in terms of his football wealth, in terms of playing, is he getting satisfaction from it? In a year's time the answer might be no.
"You have to have ambition but you have to be realistic too. Clubs will sign players like Ross Barkley and sit them there and not necessarily use them as much as you're lead to believe they will. You have to use your loaf a bit and make sure you can go and play."