We look at the oldest and youngest starting XIs in the Premier League
By Peter Smith
Last Updated: 01/03/15 6:59pm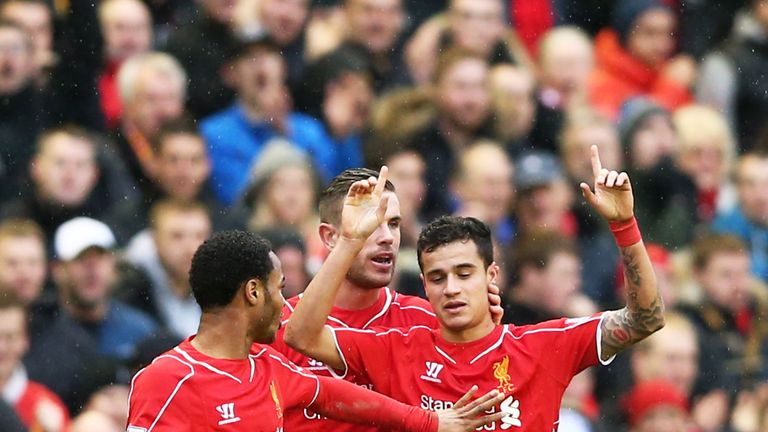 Liverpool fielded the youngest starting XI in the Premier League this weekend to beat Manchester City – the oldest side in the division this season.
Brendan Rodgers' side – which included the likes of Lazar Markovic (20 years old), Raheem Sterling (20), and Emre Can (21) – averaged just 24 years and 100 days but beat reigning champions Man City 2-1 to boost their top-four hopes.
In contrast to their hosts, City began the game with the third-oldest line-up seen in England's top flight in this round of fixtures.
Manuel Pellegrini's men – who counted Yaya Toure (31), Pablo Zabaleta (30) and Aleksandar Kolarov (29) among their number – averaged 28 years and 211 days.
City also have the oldest average starting XI over the course of the whole season: 28 years and 283 days.
Tottenham have, on average, the youngest line-up in this campaign at 24 years and 352 days.
After the match at Anfield, Sky Sports pundit Jamie Carragher said City must inject youth into their squad to maintain their era of success.
He said: "That's been a great Man City team we've watched for the last three or four years, but where are the young 23, 24-year-olds?
"Who are the players to take this team forward?"
Youngest starting XIs this weekend
Liverpool v Man City: 24years 100days
Arsenal v Everton: 25y 237d
West Brom v Southampton: 26y 73d
Oldest starting XIs this weekend
Liverpool v Man City: 28years 211days
West Brom v Southampton: 28y 344d
Sunderland v Man Utd: 29y 214d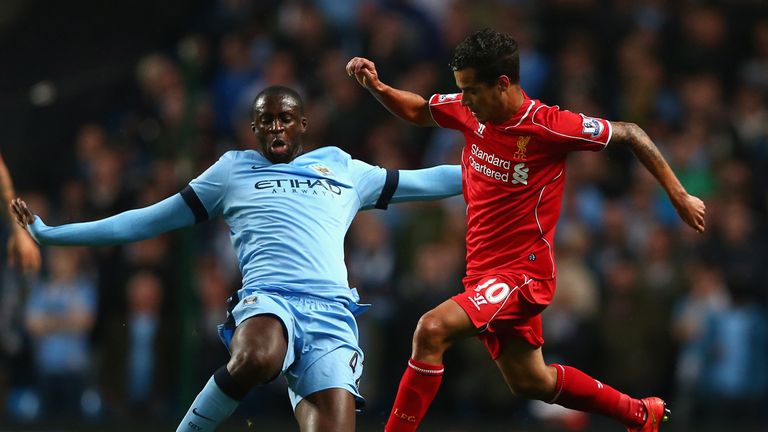 Average age of starting XIs in the Premier League this season
Tottenham: 24 years 352 days
Liverpool: 25y 229d
Southampton: 26y 54d
Newcastle: 26y 56d
Man Utd: 26y 103d
Arsenal: 26y 138d
Aston Villa: 26y 308d
Chelsea: 27y 26d
Swansea: 27y 28d
West Ham: 27y 32d
Burnley: 27y206
Hull City: 27y 207d
Stoke City: 27y 225d
West Brom: 28y 27d
Sunderland: 28y 64d
Crystal Palace: 28y 73d            
Leicester: 28y 75d       
Everton: 28y 125d         
QPR: 28y 216d
Man City: 28y 283d