With Chelsea agreeing a season-long loan deal to bring Monaco striker Radamel Falcao to Stamford Bridge, many will question the move following his difficult season at Manchester United. But Adam Bate argues that there is still hope for the Colombian forward…
Falcao can expect derision. The main question occupying the minds of cynical football fans will be whether he'll follow in the footsteps of fellow Manchester United cast-offs Juan Sebastian Veron and Mark Bosnich or emulate the struggles of Andriy Shevchenko and Fernando Torres in Chelsea blue. Staying off social media for a while might be good advice.
Theories abound regarding why the goals stopped flowing for Falcao but comparisons with Marco van Basten once made as a compliment by his old River Plate boss Daniel Passarella have certainly taken an unfortunate turn. The Dutchman was done at 28. Falcao will turn 30 in February and some are ready to write him off – a busted flush with a busted knee. Chelsea appear to see it differently.
Sharing an agent with Jose Mourinho will surely help while the more conspiratorial might be tempted to think succeeding where Louis van Gaal failed in bringing the best from the player could appeal to the Chelsea manager's ego. What's clear is that it won't have been anything Falcao produced in Colombia's Copa America defeat to Venezuela that has persuaded Chelsea to pay up.
In Chile, as in England, Falcao continues to look lost. Articulate, intelligent and humble, this is not a player with lifestyle issues who has wasted his gift. Instead he might reasonably have expected to be enjoying the peak of his career. But the latest knee injury suffered while at Monaco in January of last year looks to have compromised everything.
And yet, perhaps the real curiosity of Falcao's underwhelming season is that the easy answer of physical degradation is not immediately obvious from the statistics. Falcao covered more ground per 90 minutes, made more high-intensity runs and had a higher top speed than Robin van Persie in 2014/15, and a medical might yet persuade Chelsea that the issues are as much mental as physical.
There is further evidence to support this theory in terms of the Opta data for clear chances created – defined as an opportunity that a player might reasonably be expected to score from. These statistics do not correspond with the argument that Falcao has lost his old knack of finding space inside the box. Getting on the end of things has not been the problem.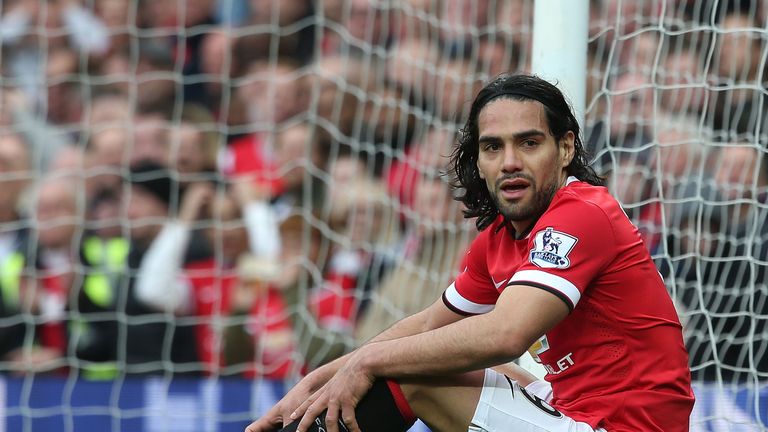 The striker put the final touch on 11 clear chances for United in the 2014/15 Premier League season at a rate of one every 117 minutes – more often than any of his team-mates. That ratio also compares favourably with others too – in particular, Loic Remy's total of one clear chance every 133 minutes and Didier Drogba's record of getting on the end of one opportunity every 285 minutes.
In fact, only seven players got clear chances more often. Among them were the Premier League's top-four goalscorers - Sergio Aguero, Diego Costa, Harry Kane and Charlie Austin. Herein lies the problem, and it's a big one - Falcao squandered eight of his big chances. Indeed, he scored just four Premier League goals, fewer than the other seven, despite Theo Walcott only starting four games.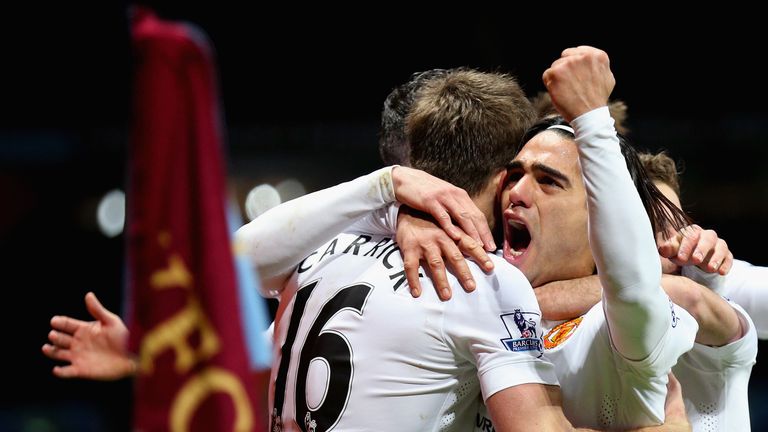 He's scored so many goals over the years and you always feel that when he gets that chance he will score.
"He's scored so many goals over the years and you always feel that when he gets that chance he will score," said his then United team-mate Michael Carrick. But perception and reality proved to be two very different things. El Tigre must rediscover his predatory instincts if he's to succeed.
"I liked him when he played for Atletico Madrid and saw him scoring goals in finals," said Van Gaal. He couldn't miss him and Falcao couldn't miss, and it's that same memory of what Falcao could do when at his fearsome best that appears to appeal to Mourinho and Chelsea.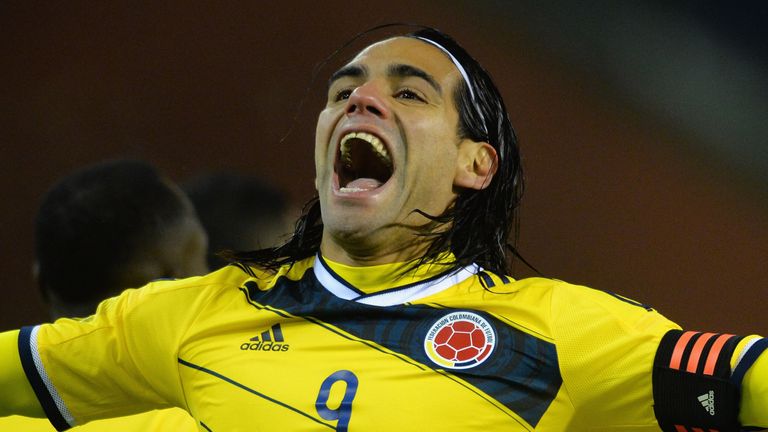 "If I can help Falcao reach his level again, I will do it," Mourinho told DirecTV Sports. "It hurts me that people in England think that the real Falcao is the one we saw at Manchester United. In Spain we were together when he was at Atletico and I was at Real and I know him very, very well. He is a great player."
Is Mourinho being sentimental? That's a charge more obviously applicable to Drogba, who survived on the goodwill of Chelsea supporters at times last season, and the Blues boss is perhaps entitled to regard a loan move as minimal risk. Mourinho is ready to roll the dice and find out whether or not this is a post-injury lull as Falcao seeks to regain his confidence or something more sinister.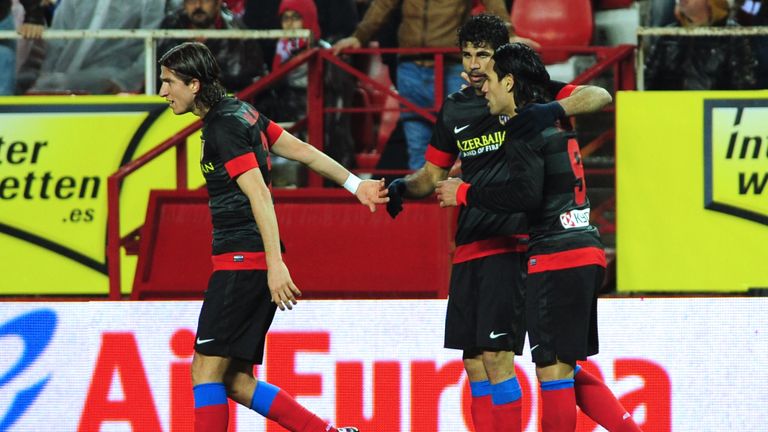 In fact, Chelsea could well benefit from the forward's diminished status, given that he is likely to accept that the move means a back-up role for him. And while Colombia boss Jose Pekerman seems unconvinced of his abilities to operate as a lone striker, there is the added bonus that Falcao's pre-existing relationship with Diego Costa from their time at Atletico could prove a useful option.
Ultimately, it's up to Falcao. Mourinho, as with Torres, will give him every chance. "I do what I always do, trying to get the best out of my players but in a very normal way," said Mourinho when asked about Torres in 2013. "I don't like this history of one day the player is a disaster, the next day the player is phenomenal." Finding out what now constitutes Falcao's best is the fascinating issue now.