Jose Mourinho has said Manchester United are keeping their options open in the transfer market following reports they are set to sign Paul Pogba.
According to Sky in Italy, United had an £85m bid for Pogba rejected by Juventus on Tuesday, although Mourinho has since refused to confirm or deny whether the France international is a target.
The Serie A champions reportedly told Manchester United a world-record fee in excess of £100m would be accepted.
When asked by Sky Sports News HQ if he would have a problem spending that kind of sum on one player, Mourinho said United are in a comfortable financial position but would not leave themselves "in the hands of one [selling] club".
He said: "It is the power of Man United but it is also the power of football because in this moment the market is going in such a direction where I never know what is expensive, I never know what is cheap.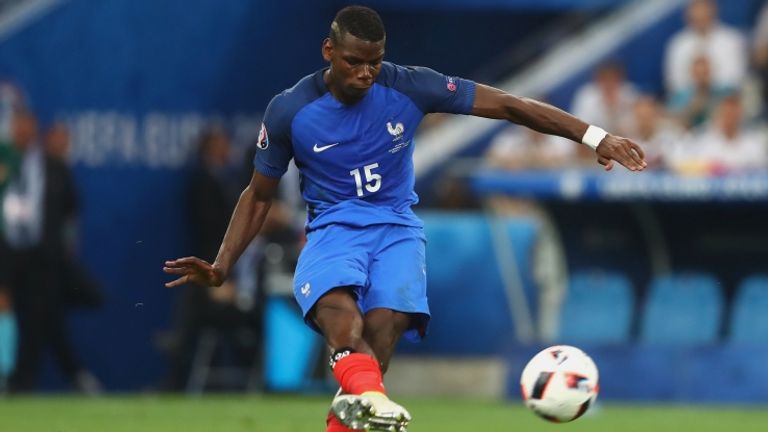 "Because what one season is very expensive, the next season is very cheap, so the market is going in that direction.
"We are in a comfortable position but we know what it is wrong and what is right. We know what the balance is and, I repeat, we are not going to be only focusing on one player.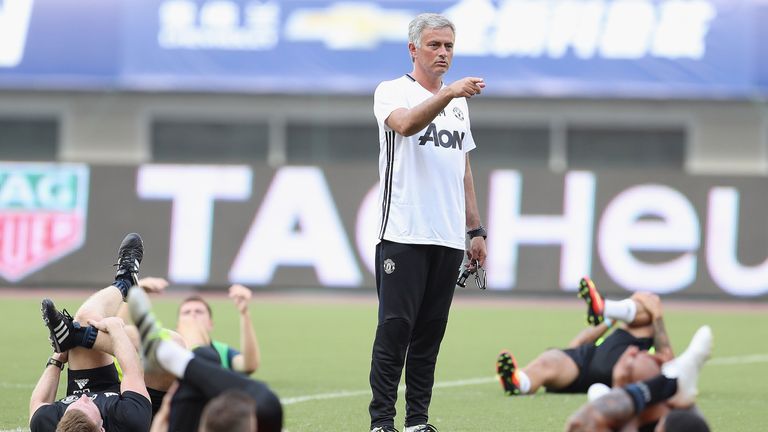 "We are not going to be in the hands of one club that may sell and maybe doesn't sell. We need a fourth player with a certain profile and we're going to get it.
"Everybody speaks about one, but it wouldn't be a surprise for me if it is not him and it is another one because we went for profile.
"We have two more options in front of us and we are going to close one."
Manchester United have signed three players this summer - Eric Bailly, Henrikh Mkhitaryan and Zlatan Ibrahimovic - and Mourinho says 75 per cent of the club's business is done.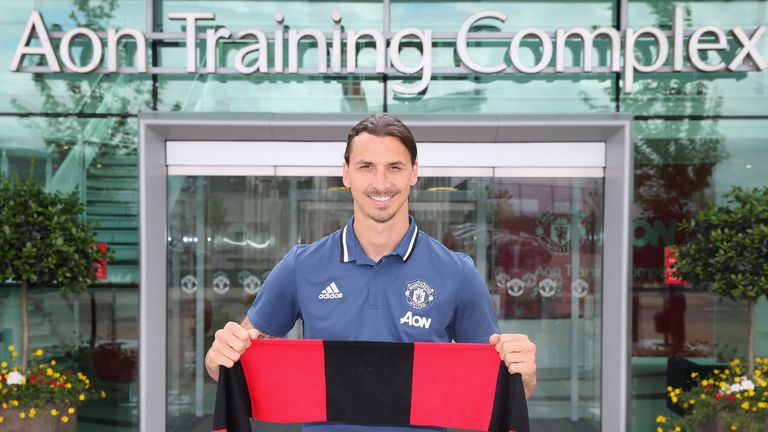 However, he anticipates a battle to secure his fourth signing, suggesting "other clubs are involved" for his main midfield target.
"I am not going to try to make you naive and believe that we are not trying for one player," he added. "You have smoke, you have fire - you used to say something like that, right? 
"First of all, we know the player belongs to another club, which is not a small club. It is also a big club, one with economic power to fight for their best players, to try and keep their best players.
"Apart from that, we know other clubs are also involved and for us it is not, 'Are we going to win the race or lose the race?' It is not a race, it is just the market.
"When you go to the market, you have other options. You cannot focus on one, so we are in a very comfortable situation."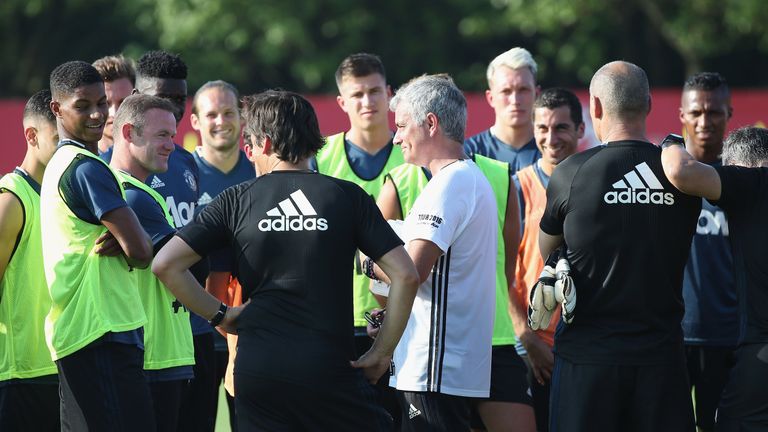 Manchester United arrived in China for their pre-season tour on Wednesday but executive vice-chairman Ed Woodward was not on the plane.
He reportedly stayed back to work on negotiations over Pogba, and Mourinho said the pair enjoy a good working relationship "in a difficult transfer market".
He added: "My relationship with Mr Woodward is very good, it is very open. I never create a kind of situation for him that is black or white. It is not black or white, I give him options.
"Since day one I tried to be pragmatic in my analysis, I try to give him different options so he's not feeling the pressure that, 'I need to get this player because this is the player the manager wants'.
"The manager is trying to make things quite simple for everyone. The market is already difficult.
"My board doesn't need that pressure to come from the manager. My board needs to be calm, feel that we have other options."