Man United boss Jose Mourinho in the dark over Anthony Martial injury
By Claire Corkery
Last Updated: 18/09/16 9:34pm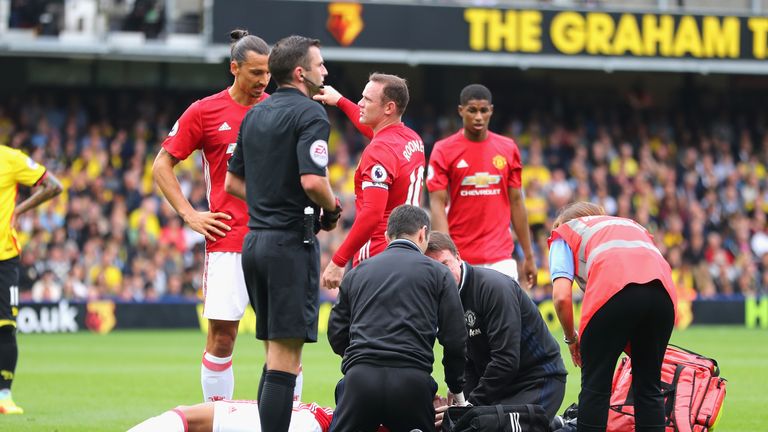 Jose Mourinho has said he does not know how bad the head injury Anthony Martial sustained during Manchester United's 3-1 defeat away at Watford is.
The France international required medical treatment after a clash of heads with Watford's Daryl Janmaat in the 26th minute. 
Despite the apparent injury to his head, Martial carried on playing but then came off at 34 minutes following a physical challenge from Miguel Britos, which led to Watford's opening goal.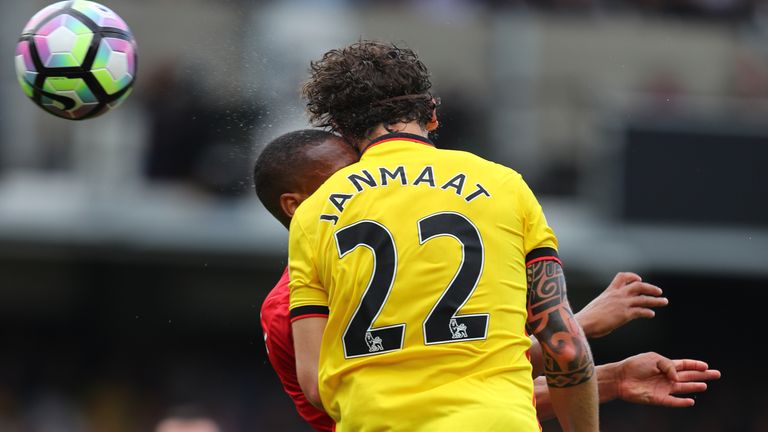 Martial's manager, Mourinho was unable to offer an update on the 20-year-old's condition in his post-match press conference but argued United should have been offered a free-kick for the perceived foul on the forward.
"I had to be on the game at that time and not worrying with Anthony," Mourinho said. "I have not had time to see about the situation. It wasn't an action to go to hospital. It was an action for a free-kick against Watford and obviously not a goal."
When probed further about why Martial did not come off immediately following the collision, the Portuguese manager continued: "I don't know, I promise I don't know. You are asking about things I cannot tell you.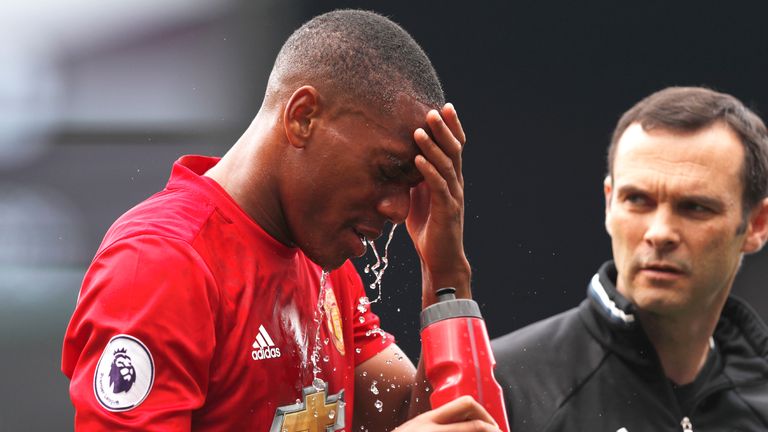 "I didn't know why he came off, whether he was injured in his knee, his ankle or his head. I don't know. I just know, in that moment, he is not in a condition to carry on. I don't know why. I just know I had to change. I don't know yet what happened."
As for Watford's Janmaat, he received treatment off the pitch after his first clash with Martial before being replaced shortly after the interval.
The Premier League introduced new rules on how to deal with head injuries at the start of the 2014-15 season.
Any player who suffers a head injury must leave the pitch and the club doctor must decide if a player is capable of continuing, as opposed to the team management.
Before the rule came into play, clubs had received criticism for allowing players who had suffered a head injury to remain on the pitch.
Watch Man Utd v Leicester, the Ryder Cup and the EFL Cup as part of our three months' half-price offer.