Jose Mourinho fires back at 'football Einsteins' after Man United's EFL Cup victory
Last Updated: 22/09/16 10:11pm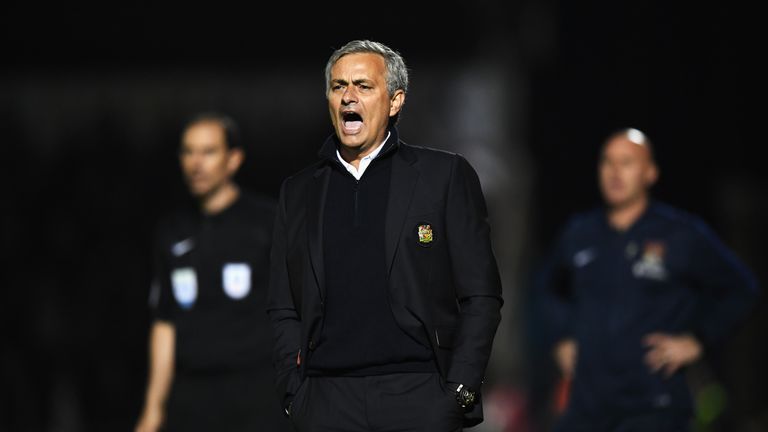 Jose Mourinho has hit back at the "football Einsteins" who he feels have unfairly criticised him and Manchester United during their recent run of three straight defeats.
Tuesday's 3-1 win over Sky Bet League One Northampton Town in the third round of the EFL Cup ended that sequence - United, who face Leicester live on Sky Sports 1 on Saturday, had lost to Manchester City, Feyenoord and Watford in the space of eight days - and Mourinho has now rounded on his critics.
"I know that some football Einsteins - football is full of Einsteins - I know that they tried to delete 16 years of my career," the United boss told MUTV.
"They tried to delete an unbelievable history of Man United football club and to focus on a bad week with three bad results. But that's the new football - it's full of Einsteins.
"I can understand clearly the disappointment if the fans are disappointed with the last week," said Mourinho.
"I understand completely, but I'm sure that with the team going back home [against Premier League champions Leicester City on Saturday] they will be behind the team like they always are."
Watch Man Utd v Leicester, the Ryder Cup and the EFL Cup as part of our three months' half-price offer.