Gary Neville says Jose Mourinho and his Manchester United side will be "gutted" after conceding a late equaliser against Arsenal.
Olivier Giroud's late leveller cancelled out Juan Mata's second-half opener and was Arsenal's only effort on target at Old Trafford.
Sky Sports pundit Neville says Arsenal will be the happier of the two sides, but admits he did not feel like he was watching potential champions on Saturday.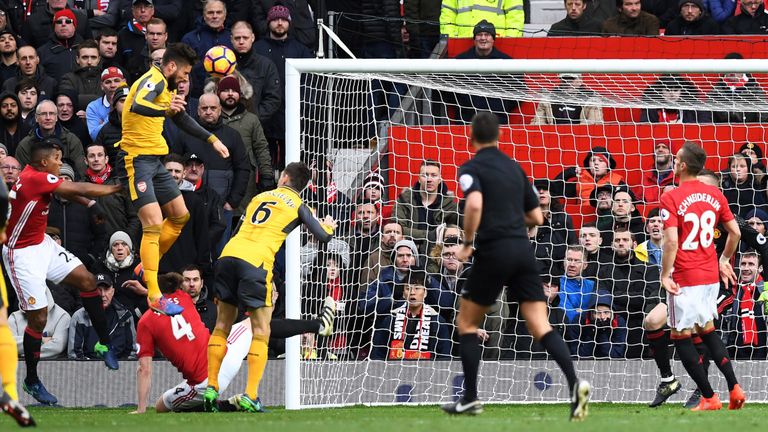 "Jose Mourinho and his team will be gutted," Neville said on the Gary Neville Podcast. "We've been in football a long time to know the result is everything. Although there will be a mood in the Manchester United dressing room that they deserved to win, it counts for nothing.
"They are drawing and dropping points in games you would say they should have won. If you look at the table, three or four points makes a big difference psychologically. It's not a bad day for United, but it's a disappointing day for the way it has finished.
"It was a really poor performance from Arsenal, but they've come away and got a point. In my playing days, we would have absolutely been delighted with a point away at a big club, especially being 1-0 down with a few minutes to go. You'd be thinking: 'That's what wins titles.' That's the sort of language we'd be using in the dressing room after.
"I didn't get the impression or feeling today that I was watching the champions. It can change, we know it can change, but when I think of the performance of Chelsea against United, or even Liverpool away at Chelsea, or Tottenham against City, or City against United, there was far more intensity and quality in those games.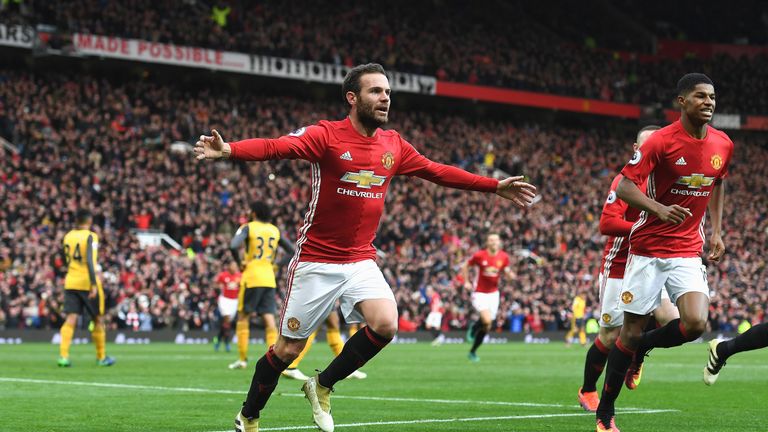 "Arsenal are unbeaten since the opening day, and that is some doing, and they are resilient in a sense that they fight their way back to second or third, can they finally make that jump?
"I didn't get the feeling watching Arsenal on Saturday that we were watching a team that would go on and win the league, but that's just me in this moment.
"You'd have to question Arsenal today for 85 minutes, they didn't show any belief, any purpose. I do think, however, after internationals you have to give a bit of leeway. Sir Alex used to say we would come back with our head full of mince, travelling from different places. It's not easy."
Mata put in another decent showing for United, and Neville believes he performed the better of the three attacking players alongside Marcus Rashford and Anthony Martial.
Although Mourinho sold Mata to United while at Chelsea back in 2014, Neville says there seems to be an improved chemistry between the pair at Old Trafford.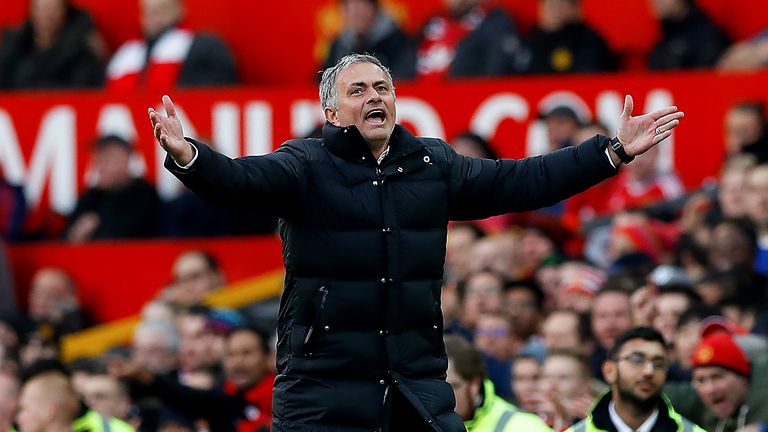 "He does score goals, and he does create moments in games. I myself questioned whether he fits the profile of a Manchester United wide player, because that's where he is playing, even if I know he ends up drifting in," Neville added.
"But with the size of the pitch here, the ability to counter attack and have wing play has always been Manchester United's way, so you wondered where he would fit in.
"I have to say that's been one of the surprises out of the first few months in Jose Mourinho's reign. When Mata came off there was a little hug with Mourinho, there seemed to be a level of respect that was not always there when he was at Chelsea, when Mata was ultimately sold.
"He's adapted well, he's played well, and he's always had a good attitude, he's a top player. At the moment he's doing very well. He was the better of the front three on Saturday."