Jose Mourinho insists Manchester United can do better than fourth place in the Premier League, but says he does not wish to set a definitive target this season.
Mourinho's United are currently in sixth place after three straight wins, four points off the top four as they enter the busy Christmas period.
They finished outside of the Champions League places under Louis van Gaal last term, and Mourinho says he does not wish to make fourth a target, insisting his side can achieve more than that despite the tough competition.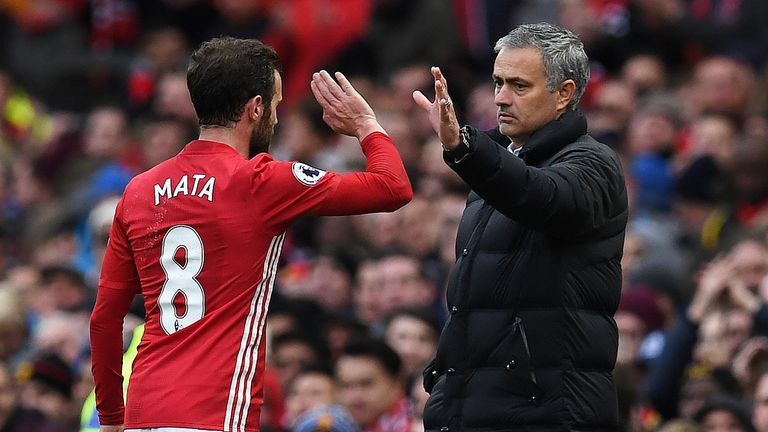 In an interview with Sky Sports News HQ, he said: "For me to be happy, it's an accumulation of factors. For me to be happy is the way we end the season playing, the evolution of the team, the empathy with the supporters, the results in many different competitions we are playing.  
"So let's see where we finish, I don't want to say fourth, because I think we can do better than fourth
"But we have the risk of not finishing fourth because the competition is so hard and the top teams have the same ambitions as we have. So I don't want to say fourth or third or fifth."
Mourinho has endured a mixed opening five months to his time at Old Trafford, but looks to have found the formula for success in the last three games.
However, the 53-year-old says his side never deviated too far from their principles when things weren't going according to plan earlier in the season.
"Obviously we need to work and work, improve and improve, but footballing ideas, principles of play, the way we want to defend and attack, is clear.
"It's something we believe, and is something the players are very happy with, and it's something we didn't change because the results were not good.
"And that makes the concept even stronger, because when you win matches the results convince you that what you are doing is right, and when you are not winning you must have a deep feeling to be convinced that you are going in the right direction.
"Many results that we conceded were bad results, even with that unbeaten run, we conceded draws at home, Burnley, Arsenal, West Ham. But the bad results didn't make us change our idea and our direction. So we are fine.
"I cannot say this season is to build a team, this season is to play well, this season doesn't matter if you finish fourth or seventh. Seventh is one thing and fourth is another thing, and we still have objectives."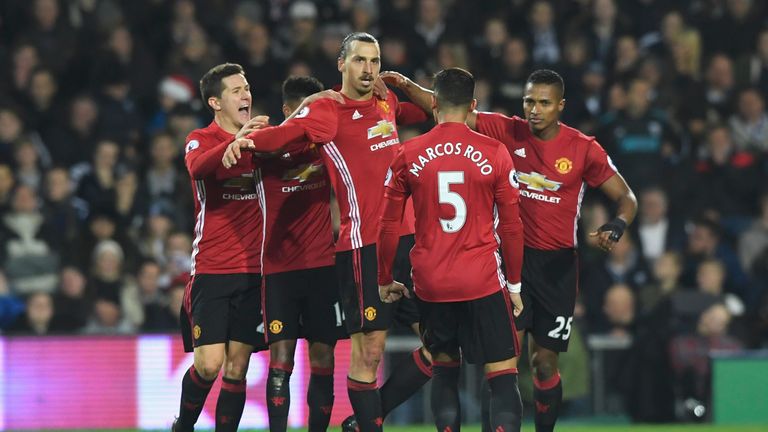 Asked about his relationship with the Manchester United fans, Mourinho says he feels he has a special bond with the Old Trafford faithful, adding that the supporters believe in what the club are trying to do.
Asked if he had a message for the supporters at Christmas, the Portuguese boss said: "To thank them, because I know they believe in us.
"So there is no point in saying: 'Believe in us, give us time, we are going to do it.' I think they believe in us, I think they are together with the team, I never had bad matches or bad results at home and felt the people so supportive as they have.
"We are together, so just stay healthy and stay with us, 2017 will be better than 2016. I think we are really together. There is a sense of unity between us and the fans. I'm loving that feeling a lot."