Jose Mourinho and Zlatan Ibrahimovic can lead Man Utd to more trophies, says Chris Smalling
Last Updated: 27/02/17 11:09am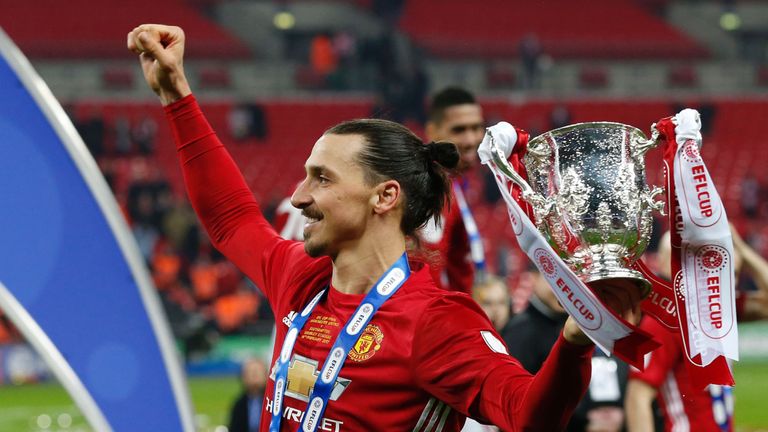 Chris Smalling believes "born winner" Jose Mourinho and striker Zlatan Ibrahimovic can lead Manchester United to more trophies this season.
Ibrahimovic scored twice in Sunday's 3-2 EFL Cup win over Southampton, hitting a 30-yard free-kick to open the scoring and heading home an 87th-minute winner after Saints had fought back from two goals down.
The victory means Mourinho becomes the first manager in United's history to win a major trophy in his maiden season at the club, and they remain in the FA Cup and Europa League with a top-six battle in the Premier League ongoing.
Smalling, who captained United at Wembley with Wayne Rooney an unused substitute, reckons the big-name summer arrivals can deliver more silverware - with Ibrahimovic now on 26 goals for the season.
"With the belief and confidence we have here, we have got a manager who is a born winner and Ibra finishing chances like that, who knows what can happen?" he said.
"He (Ibrahimovic) is our main man. He is our focal point, he is our target man who can hold it up and run in behind so we are lucky to have him.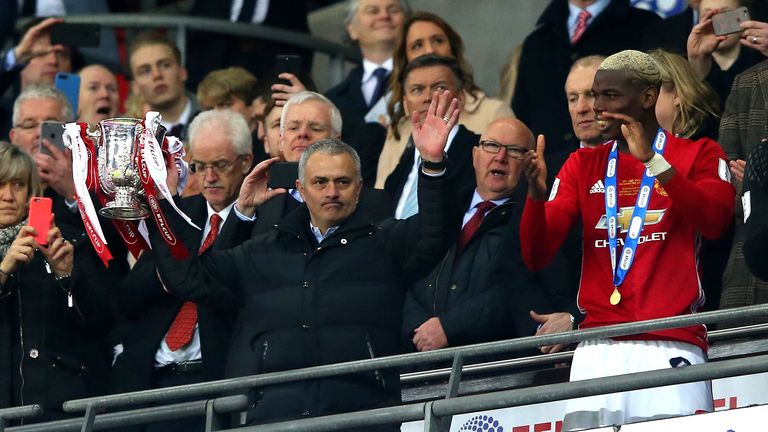 "We will all enjoy it, but we all knew the importance of winning this and we are in so many other competitions as well."
Southampton were the better side for much of an enthralling final, with Manolo Gabbiadini scoring either side of half-time to bring Claude Puel's men level after Ibrahimovic and Jesse Lingard had struck.
Smalling admitted Saints put up a fight but did not want to point to United's potential fatigue as an excuse after they had played three times since Southampton's last game in the run-up to the final.
"It was disappointing to concede a goal just before half-time," he said. "I think that gave them a boost.
"I think in the second-half, form 80 minutes you could see some tired legs but all of the lads were digging in and when Ibra gets his chance he doesn't fail.
"Even the lead up to this game we had three games over Southampton while they have a break but you can see the togetherness and the more games we play, the better we are and the consistency is coming.
"At the minute it is about enjoying it, you don't want to dissect it just now, enjoy it and come next week we have got some chasing to do in the league."