Paul Pogba says fee led to unrealistic Manchester United expectations
By Alice Piper
Last Updated: 12/04/17 10:30pm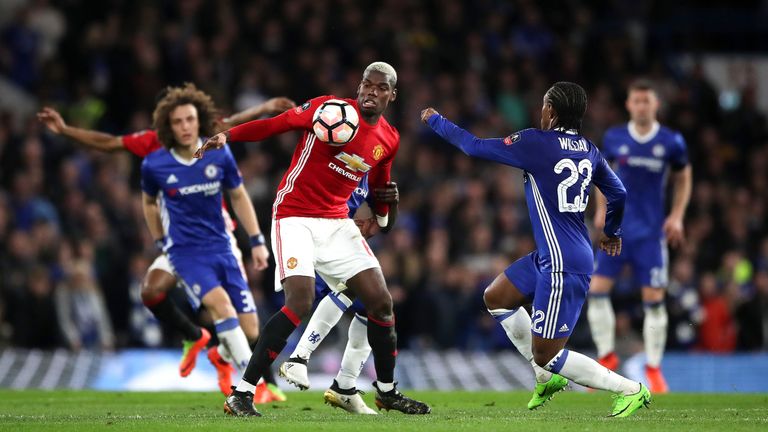 Manchester United's Paul Pogba says his "mountain" transfer fee has led to unrealistic expectations as he emphasised his role as a midfielder, not an attacking player.
Four years after leaving United for Juventus, the 24-year-old returned to Old Trafford last summer as the world's most expensive player in a record-breaking £93.25m deal.
In his first press conference since returning to Manchester, the France international, who has contributed seven goals for the top-four chasing Red Devils this season, expressed his frustration at the way his performances are scrutinised.
"The people are looking at me," he said. "They judge me for not scoring goals and stuff like this. If I was scoring goals, the people wouldn't talk like this but it's football.
"We can forget about the transfer fee. It's in the past.
"The transfer is something else, on the pitch is something else."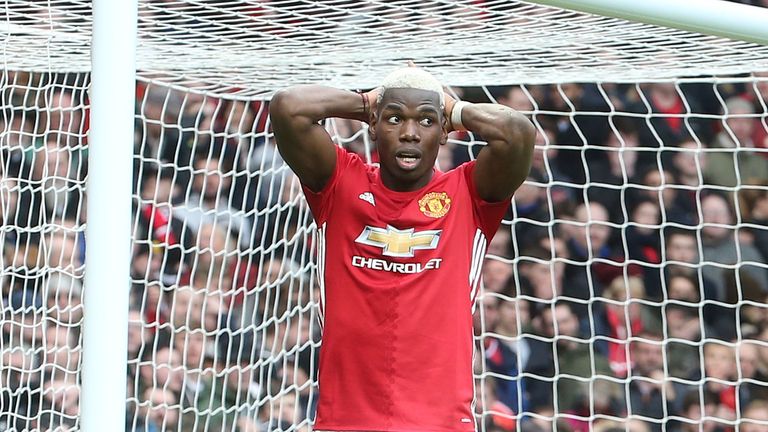 United, who face a battle to hunt down their Manchester rivals if they are to achieve a top-four finish, currently sit fifth in the Premier League table, four points behind fourth-placed City - albeit with a game in hand.
Their failure to convert a number of dominant home displays from draws into wins has added to a frustrating campaign for Jose Mourinho's men.
The Red Devils have been denied by the woodwork more times than any other Premier League club this season, and no player more so than Pogba.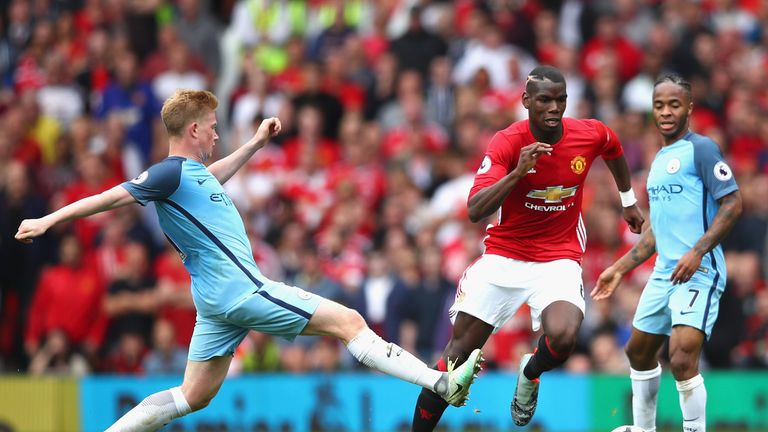 Despite that statistic, Pogba is keen to stress the difference between the position in which he plays and the offensive role that is often attributed to him, adding: "I am doing a job. I am a midfield player and people think sometimes I'm an attacking player.
"When I give some assists to people and we don't score it can happen, nobody talks about this - but it's fine because they want me to score goals because of the mountain of the transfer.
"People are looking me saying 'Pogba should score goals', 'Pogba should do this' - I think you are putting me like as a striker, defender and midfielder.
"But my job is to be a midfielder, make the game, do some assists and everything."
The midfielder spoke positively about his current form and that of the team's, ahead of their Europa League quarter-final first leg against Anderlecht on Thursday.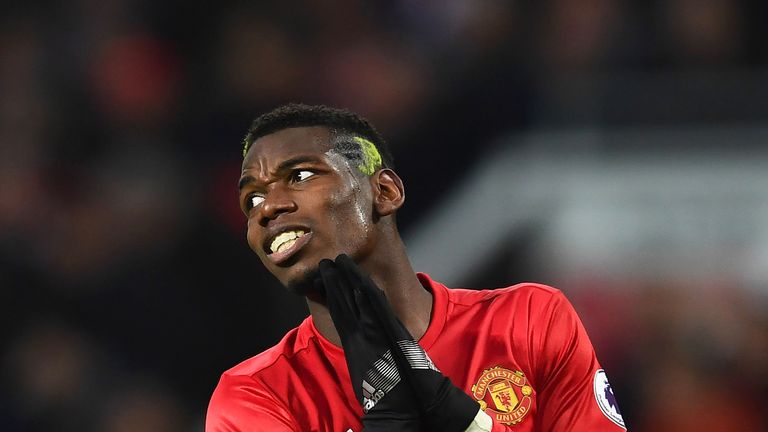 "I feel great, to be honest," he added. "The team is doing good and we are looking forward as well to win the Europa League.
"We are trying to, we are going to fight for the top four."
Sky customers can now upgrade to Sky Sports and get 12 months for just £18 per month. Upgrade now!