Jose Mourinho insists Manchester United's transfer activity is sufficient
By James Dale
Last Updated: 02/04/20 11:33am
Jose Mourinho admits Manchester United could still sign one more player, but he will not be "crying" if they do not.
The United manager had outlined four positions he wanted to strengthen in to executive vice-chairman Ed Woodward at the start of the transfer window, but only Victor Lindelof, Romelu Lukaku and Nemanja Matic have arrived at Old Trafford.
Mourinho insists he is content with the United board's efforts in the market and will not protest if the club are unable to bring in a new addition before the window shuts.
"In my initial analysis from January and through the months I was thinking of four players but I'm not a difficult person to work with in spite of if you make it look different," said Mourinho, ahead of United's Premier League opener against West Ham, live on Sky Sports Premier League on Sunday.
"I understand the reality of the market, the numbers and my club by doing 75 per cent of what I asked, the club did well.
"I don't think I'm in a position of crying, moaning, protesting. I'm not in a position to say I'm not happy.
"I'm happy with the club's efforts. If the remaining 25 per cent don't arrive I will not moan, I will just go with everything I have to try to win every match I play."
The United boss admitted he still remains hopeful of signing a wide player, with Mourinho having already conceded it is "game over" for their chances of signing Real Madrid's Gareth Bale.
Mourinho added: "We got a central defender that can play in many other positions, which is important. We got a central midfielder, a striker, obviously the 25 per cent would be for a player from the sides, but we have players.
"If we cannot strengthen the team in these areas we have players that we can trust."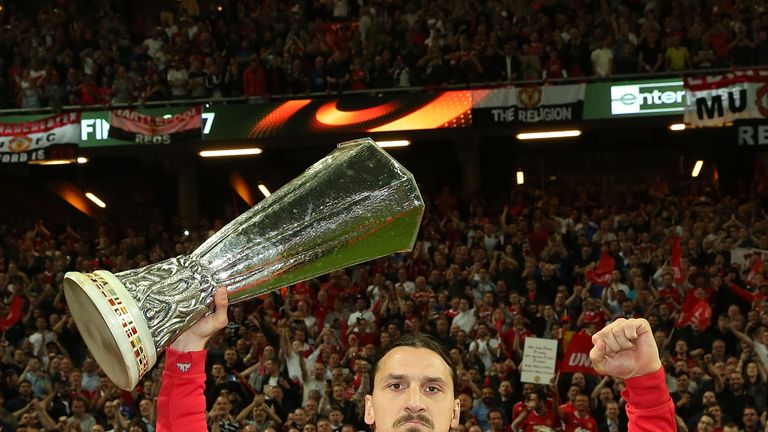 Mourinho confirmed United are in talks to re-sign striker Zlatan Ibrahimovic, following reports from Sky in Italy earlier this week.
The 35-year-old free agent, who scored 28 goals for the club last season, is battling back to fitness after suffering a cruciate knee ligament injury in April, though, and Mourinho insisted there is no rush to get a deal done.
"It's not urgent, not desperate to have it done or not done," said Mourinho. "I just think he was very clear showing what he did last year was not enough for him.
"He thinks he can do more at football's highest level so we are having conversations and discussing the possibility of him staying for the second part of the season."
Kick-off the Premier League and only pay for the games that matter to you with a NOW TV Sky Sports Day Pass. One off payment, just £6.99.