Man United boss Jose Mourinho unsure about extent of Marcus Rashford's knee injury
Last Updated: 19/10/17 7:05am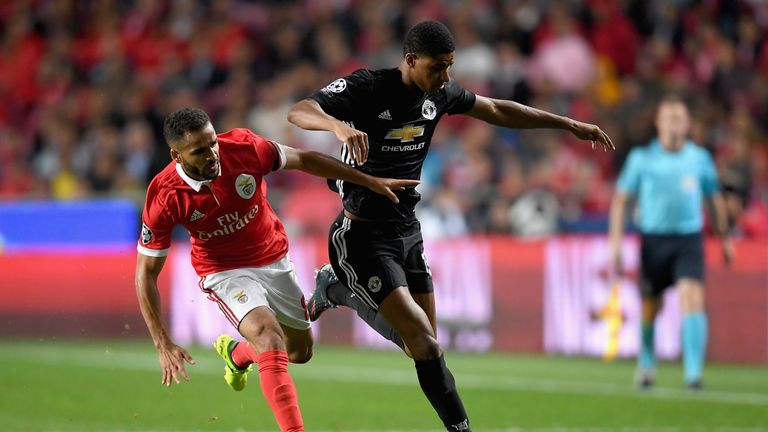 Jose Mourinho admits he is unsure about the extent of the knee injury which forced Marcus Rashford off during Manchester United's 1-0 win over Benfica on Wednesday.
The England international, who scored the game's only goal from a free-kick, went down holding his knee in the 76th minute and had to be replaced by Anthony Martial.
United resume their Premier League campaign on Saturday with a trip to Huddersfield and Mourinho is uncertain if he will be available, though he does expect Phil Jones to return to the starting line-up.
"With Rashford, I thought it was cramp because he was running so much - I thought it was muscular fatigue," Mourinho said.
"But no, he told me he felt something in his knee. It didn't look to me like a big thing but we don't know.
"Phil Jones was on the bench because he felt that if we really needed him, he could [play]. So if he was at that stage today, on Saturday I think he will be in a condition to play. For Eric Bailly, I think it will be difficult.
"Hopefully some of them [can return at Huddersfield] but I don't know. I don't know about Paul, I don't know about Fellaini."