Phil Jones ready to return from injury for Manchester United against Tottenham
By Lyall Thomas
Last Updated: 25/10/17 8:01am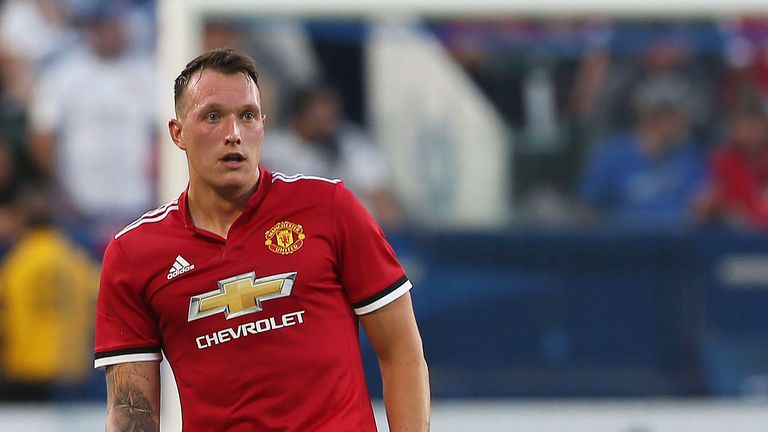 Phil Jones is ready to return from injury for Manchester United in their crunch clash with Tottenham.
Manager Jose Mourinho has confirmed that Jones indicated he would be ready to come off the bench if required in the Carabao Cup victory over Swansea on Tuesday.
Jones, who was not needed in the end, limped off during United's defeat to Huddersfield at the weekend holding his thigh but is set to give his side a timely boost ahead of the weekend.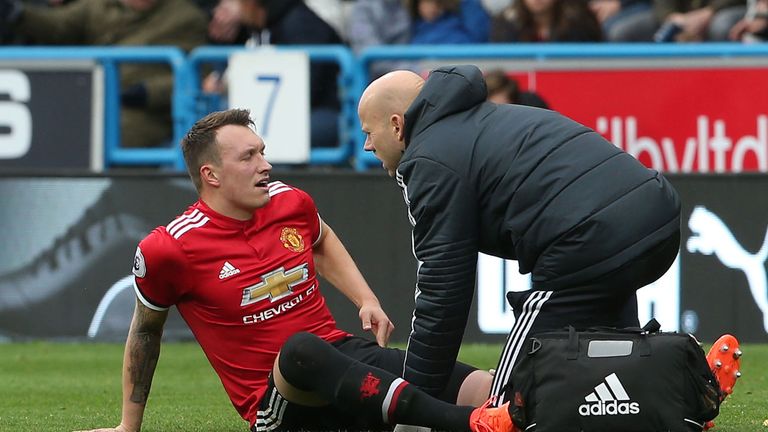 "There were no injuries either, so it is a good day," Mourinho told Sky Sports at full-time at the Liberty Stadium.
"I think Jones will be ready because he was on the bench and he told me that in case I need him, he will be ready.
"So he will be even better for Saturday. Apart from that, I have no news, and when I have no news I have no hopes [for any other players]."
Mourinho is already without centre-backs Eric Bailly and Marcos Rojo, and Victor Lindelof was exposed in the loss at Huddersfield after replacing Jones.
But he put in an improved performance as Jesse Lingard bagged two goals in an astute 2-0 victory to progress to the Carabao Cup quarter-finals.