Morgan Schneiderlin's form and character under scrutiny at Everton
Last Updated: 26/11/17 1:47pm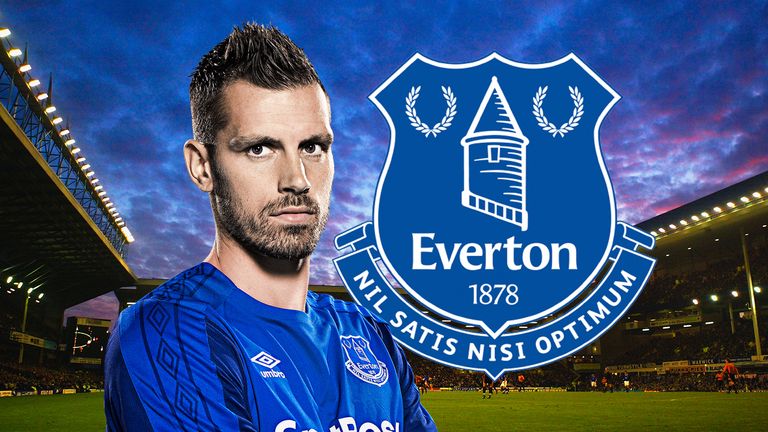 Morgan Schneiderlin returns to former club Southampton on Super Sunday with his form and character under scrutiny at Everton, so what's going wrong for the midfielder?
Morgan Schneiderlin's stock was high when he left Southampton for Manchester United in July 2015. The France international had just helped his old club to a historically high Premier League finish, and he arrived at Old Trafford as one of the most admired midfielders in the division. For a side with title aspirations, the £25m fee seemed like money well spent.
Two-and-a-half years on, however, and he returns to St Mary's Stadium in very different circumstances. Schneiderlin swapped Manchester United for Everton in January having made just three starts in the first half of last season under Jose Mourinho, and his current plight is even worse.
Schneiderlin has struggled as badly as anyone in Everton's dismal start to the new campaign. It is over a month since Ronald Koeman was sacked and the club look rudderless as well as managerless. Following a run of one win from 10 in all competitions, they sit just three points above the relegation zone in 16th place.
From Schneiderlin's perspective, his last three starts rather sum it all up. He suffered a hamstring injury in their 2-1 defeat at home to Lyon last month, he was sent off when he returned to the starting line-up against the same opposition two weeks later, and a toe problem forced him off at half-time during Saturday's meeting with Crystal Palace.
In between the injuries and red cards (he was also sent off against Manchester City in August) there have been poor performances and questions over his character. Caretaker manager David Unsworth insisted there was "no real story" in Schneiderlin being sent away from training along with Kevin Mirallas earlier this month, but the episode has left a cloud over an already fraught campaign nonetheless.
It is an altogether different picture from last season. Schneiderlin had played just 11 Premier League minutes in six months when he arrived at Goodison Park, but it did not take long for his new side to feel his influence. In the 12 games he started, Everton recorded seven wins, three draws and two defeats. Their win rate jumped from 38 per cent to 58 per cent.
His midfield partnership with Idrissa Gueye showed promise, and he linked up with his team-mates in the summer in optimistic mood. "I want to have a great pre-season, push myself to the limit and push this football club back to the top," he said in June. "I'm happy with my performances but I know I can push myself even more to be the best as possible."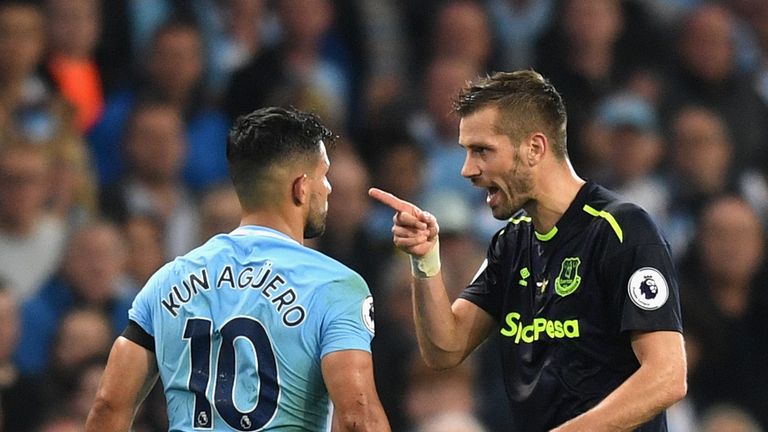 Those comments came just as Everton were embarking on an unprecedented spending spree which would raise expectations even further around the club, but with Romelu Lukaku gone and a glaring lack of pace in wide positions, they have looked impotent ever since.
Schneiderlin must, of course, take some of the responsibility for his own drop in form, but he has not been helped by what's gone on around him. The stats show he is still covering ground, tackling and intercepting at roughly the same rate as last season, but Everton's imbalanced system means it is no longer enough to keep opponents at bay. His life has been made far harder with the ball, too.
From Schneiderlin and Gylfi Sigurdsson to Davy Klaassen and Wayne Rooney, Everton have plenty of passers but no one for them to pass to. Without movement or dynamism in attacking positions, their build-up play has suffered badly. Their possession has fallen from 51 per cent to 47 per cent and their passing accuracy is down from 79 per cent to 76 per cent.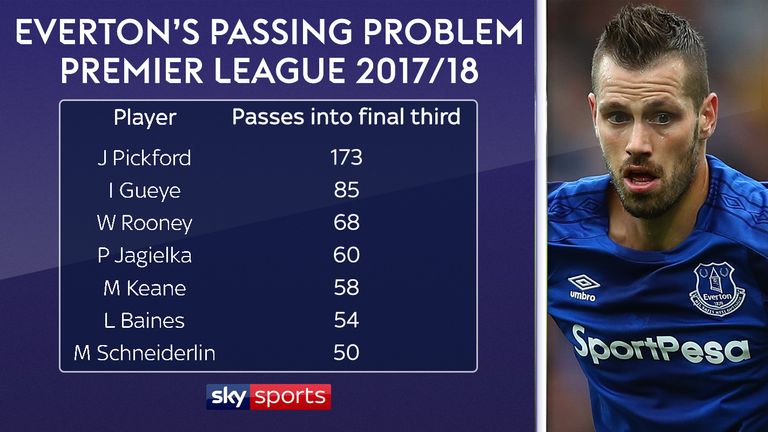 They may seem like small changes but they hint at big problems. Schneiderlin is a player who excels at building attacks from deep positions but these days he is being bypassed altogether. Remarkably, goalkeeper Jordan Pickford has made more than twice as many passes into the final third than any other Everton player.
It is indicative of a team lacking a plan and it is far from ideal for a ball-playing central midfielder. Schneiderlin has gone from making 72 passes per 90 minutes last season to just 50 per 90 minutes in the new campaign. Once so influential, he is now struggling to work out what his role is.
Sunday's return to the south-coast will be a reminder of how far Schneiderlin's stock has fallen. It would be fitting for him to show his qualities on the ground where he made his name, but Everton's issues will not make it easy and nor might those questions over his character. A season that started with such promise still seems to be drifting.
Watch Southampton v Everton live on Sky Sports Premier League HD from 12.30pm on Sunday