Antonio Valencia sustains hamstring injury as Manchester United fixtures pile up
By James Dale
Last Updated: 17/12/17 6:48pm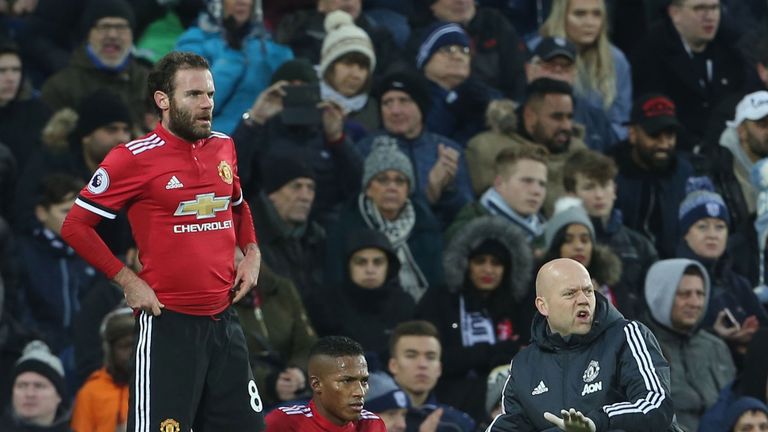 Antonio Valencia suffered a hamstring injury in Manchester United's win over West Brom, but Jose Mourinho does not yet know how severe it is.
United's stand-in captain was substituted in the 66th minute of the 2-1 victory at The Hawthorns after sustaining the knock.
It was Valencia's seventh game in the last 23 days.
"This is what I call a December injury," Mourinho said after the match.
"It is an injury of accumulation of fatigue. It is a muscular one. Hamstring. Big, small, medium, I don't know."
Asked how long Valencia faces out, Mourinho added: "Let's wait. I think he is an experienced guy to not let it go to difficult limits. But it is an injury of fatigue.
"Everyone in the Premier League especially the ones in more accumulation of cups, European cups, they are at risk."
United's festive pile-up
Bristol City (a) - Dec 20
Leicester City (a) - Dec 23
Burnley (h) - Dec 26
Southampton (h) - Dec 30
Everton (a) - Jan 1
Derby County (h) - Jan 5
Manchester United's congested fixture schedule continues with their midweek Carabao Cup quarter-final against Bristol City on Wednesday.
Mourinho's side will play six games in a little over a fortnight during the festive period.