Jose Mourinho ready to start Zlatan Ibrahimovic as Manchester United No 10
By James Dale
Last Updated: 22/12/17 11:02pm
Zlatan Ibrahimovic is ready to start for Manchester United against Leicester City and could play No 10, says Jose Mourinho.
Romelu Lukaku has played every minute of Manchester United's Premier League campaign so far, but started on the bench as Ibrahimovic made his first start since re-signing for the club, scoring in the 2-1 Carabao Cup quarter-final defeat to Bristol City.
Ibrahimovic, 36, suffered a serious knee injury in April, but Mourinho believes the Swede is ready to make his return to the United starting line-up when they take on Leicester on Saturday, live on Sky Sports Premier League.
"Yes, he's an option," said Mourinho. "He played one hour, a bit more [against Bristol City], could be that he is ready to start the match, 90 minutes probably too much, depends on the match.
"I think he's ready to start."
Fellaini out for festive period
Marouane Fellaini is one of four players who will miss Manchester United's game against Leicester, along with Michael Carrick, Antonio Valencia and Eric Bailly.
Lukaku was introduced as a second-half substitute in the 61st minute against Bristol City and spent eight minutes playing just in front of Ibrahimovic, who was then taken off.
But Mourinho insists there is room for both players in the United team, even if it means Ibrahimovic playing as a No 10.
"He played there last match in the period in the second half, when Lukaku played No 9 and Zlatan played No 10," said Mourinho.
"I know that was a period where his energy was going down but obviously there are spaces where a No 10 plays, and where Ibrahimovic - even when he was No 9 - [there are] spaces where he feels comfortable to play, so yes why not?"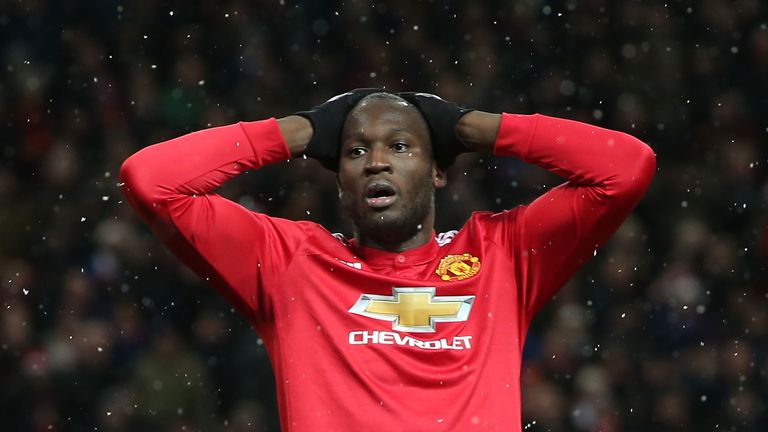 Mourinho said the defeat to Sky Bet Championship side Bristol City would not decide any player's future at Old Trafford.
The United boss maintains all he has asked of his players is to continue to fight in every match.
"[The] expectation is to go to every match and to try to win, which is what we do," he said.
"The matches we lost we fought until the last second, the matches we lost 2-1, 2-1, 1-0, so we manage to fight in every match.
"Nothing more than that we can promise."