Romelu Lukaku believes Jose Mourinho sees him as "his sergeant on the pitch" in an exclusive chat with Thierry Henry, ahead of Manchester United v Liverpool.
The old foes - separated by just two points - clash on Saturday lunchtime as part of a bumper Rivalry Weekend, live on Sky Sports Premier League from 11.30am.
One man likely to be at the forefront of the action is Lukaku.
Since joining United from Everton for £90m in the summer, Lukaku has started 28 of 29 Premier League games, missing just the 2-0 win at Everton with concussion in January.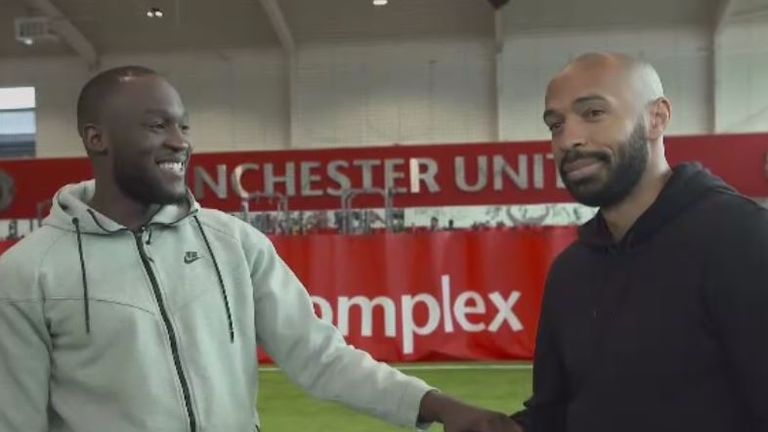 Lukaku has been involved in 11 goals in 11 appearances in all competitions in 2018, scoring eight goals and racking up three assists.
Mourinho has singled out his striker for individual praise at various points this season, insisting he is not only focused on goals but his overall involvement in how his United team function as a unit.
Lukaku says he feels like an important member of the United squad and used an army analogy to describe his role within the team.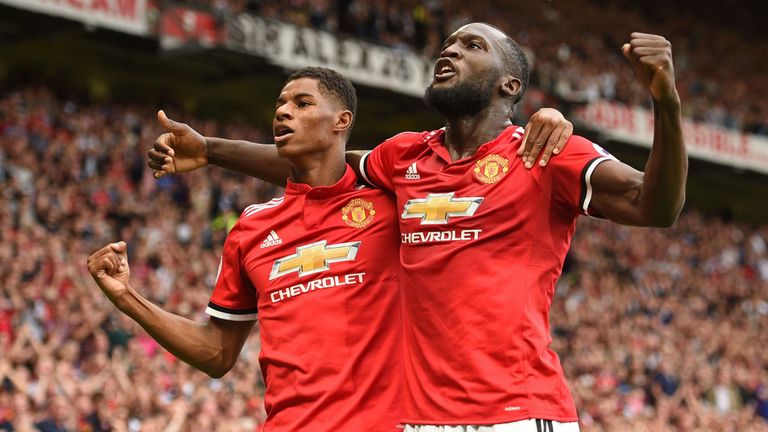 "I think the manager in his mind thinks that I'm like his sergeant on the pitch, and that's strange for a striker because it's usually the midfielders," he told Henry, assistant coach at Lukaku's national side Belgium.
"I've always worked hard and I'm grateful but at the end of the day, I'm a striker and I have to score goals.
"He has been really good but I think he knows I have that soldier mentality.
"I think the work rate I am delivering to the team is a lot and he knows he can come to me whenever. I will always put the team first ahead of myself and that's something I told him, I said 'the team is the most important thing'.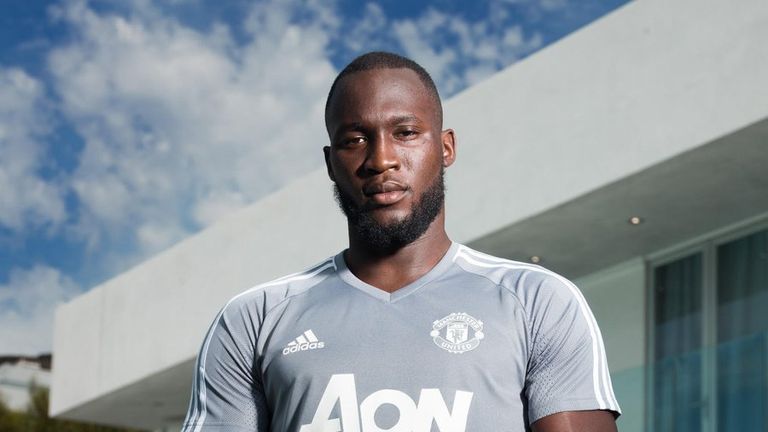 "The desire to win is bigger than ever since I came to this club, because I always wanted to win and to chase trophies. I always put that in front of my personal objectives and he knows that, and I think that's the reason why I'm playing all the time."
Watch more of Henry's interview with Lukaku on Sky Sports Premier League at 8.45pm on Friday and as part of the build-up to Manchester United v Liverpool from 11.30am on Saturday.