Manchester United manager Jose Mourinho wants stability from Paul Pogba
Last Updated: 15/04/18 5:32pm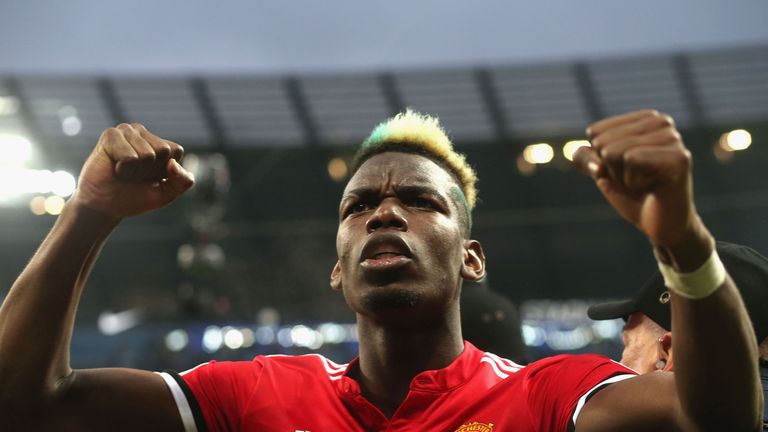 Manchester United boss Jose Mourinho says he has asked record signing Paul Pogba for consistency and stability in his performances.
Pogba has endured a mixed season, losing his starting place at one point, but he was superb in the Manchester derby last weekend, scoring twice as United secured a memorable 3-2 win.
Ahead of Sunday's game with West Brom, Mourinho says he has told Pogba he wants to see greater consistency from him, particularly in training.
Mourinho said: "I will tell you what I told him after the (City) match and it's exactly what I told him - I don't expect you to be man of the match every week, I don't expect you to score two goals every week.
"I expect you to be consistent in a certain level.
"So, if you ask me, I'm expecting Paul now to be man of the match every week? No.
"If I expect him to score goals every match? No.
"But I expect Paul - and I think that's the challenge he has to put to himself - to keep a certain stability and not to have the good match and the so-so match and the bad match.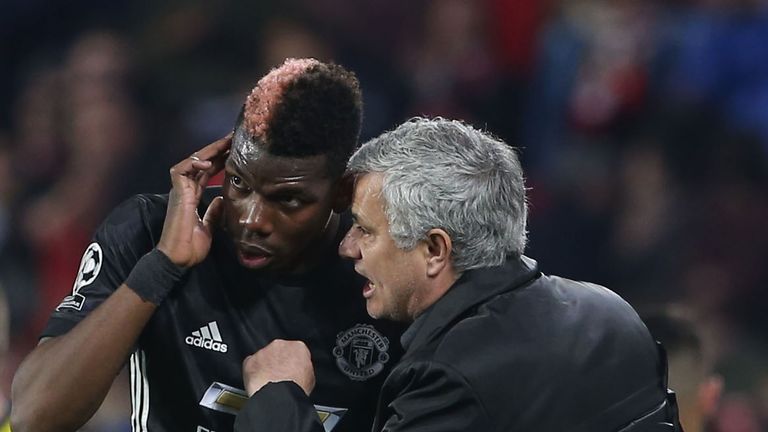 "I think he has to try to keep that level of stability and, from that stability of course will appear the special match with the special performance, like it happened against City.
"The first thing is stability at training level, stability during the working week. And the past two, three weeks I'm really happy with him."
United take on bottom side West Brom on Sunday looking for an eighth consecutive domestic victory. If they lose, rival Manchester City will be crowned champions.