Jose Mourinho blasts Manchester United's lack of consistency
By Calum Wilson
Last Updated: 19/04/18 8:12am
Jose Mourinho believes Manchester United have paid the price for a poor record against the bottom half of the Premier League and has called for his squad to perform on a more consistent basis.
United bounced back from a shock defeat at home to relegation favourites West Brom with a 2-0 victory over Bournemouth at the Vitality Stadium on Wednesday.
United have dropped points against four of the bottom six this season, including defeat at Huddersfield as well as draws with Stoke and Southampton, while Crystal Palace are the only side in the bottom half to take points off champions Man City.
"I think we are inconsistent and we are inconsistent many times in our attitude," said Mourinho.
"Against our top-five opponents, we didn't lose any points for them. We didn't lose points in the two duels against the direct opponents, but then we lost points against teams that were promoted - we lost against Huddersfield and lost against Newcastle.
"We lost points against teams that probably are going to be relegated or are in the group of teams involved in the relegation fight.
"We lost three points against West Bromwich Albion and lost two points against other teams involved in that fight - Stoke and Southampton. We were not consistent and you pay the price."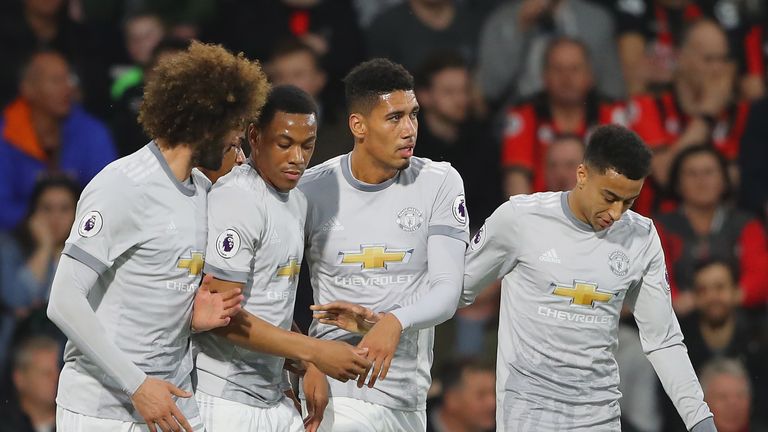 After their loss to the Baggies, Mourinho revealed he would drop players from that starting line-up for their FA Cup semi-final against Tottenham this weekend, but the United boss was pleased with the reaction of his team against Bournemouth.
"I would say that every player on the pitch was positive and made themselves available for [the FA Cup semi-final on] Saturday," said Mourinho.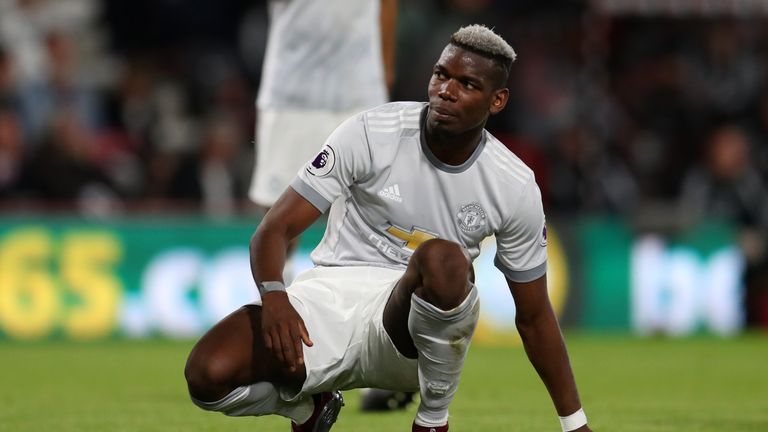 "I wouldn't say phenomenal. I think all of them played well and they told me they want to play [against Tottenham].
"Obviously I am going to change the team, I am not going to repeat this team.
"I gave a rest to [Nemanja] Matic, I gave a rest to Antonio Valencia, with the objective of at least having a couple of players fresh. But all of the players told me they are here and they want [to play]."