Marouane Fellaini court action against New Balance thrown out
A statement on behalf of Marouane Fellaini indicated that he would appeal the decision.
By Lia Hervey, Sky Sports Reporter
Last Updated: 04/05/18 8:47pm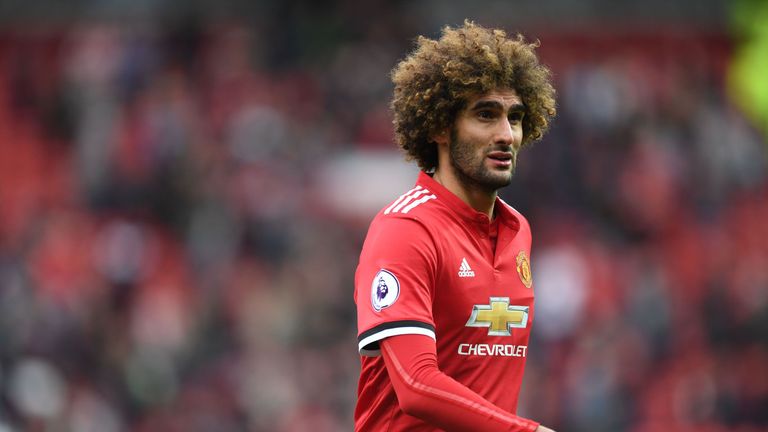 A judge has thrown out an attempt by Manchester United midfielder Marouane Fellaini to take legal action against shoe manufacturer New Balance.
Rosalina, an investment company, claimed on Fellaini's behalf that New Balance breached an agreement to make payments if he wore New Balance boots.
Fellaini's lawyers claimed in court the boots were so poorly constructed, the logo fell off and that's why he did not wear them.
But Justice May said Rosalina's claims were "bound to fail" if it went to trial.
No contract was ever signed between the two parties but Rosalina and Fellaini argued - unsuccessfully - that a deal was in place.
A statement on behalf of Fellaini indicated that he would appeal the decision.
"Marouane Fellaini is disappointed that today a judge at first instance decided, without disclosure of documents or hearing oral evidence from witnesses, that his image rights companies did not have a binding endorsement with New Balance for 2016-2020," the statement said.
"He is confident that the Court of Appeal will overturn this decision and allow his claim for damages for wrongful termination to go to trial in 2019."