Manchester United players look terrified of Jose Mourinho, says Paul Merson
Last Updated: 11/05/18 11:26am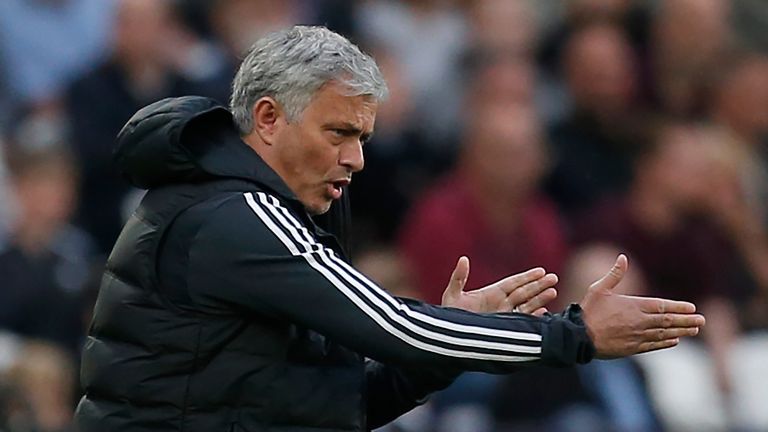 Certain Manchester United players look terrified of Jose Mourinho and will not be sad to leave Old Trafford in the summer, says Paul Merson.
United secured the Premier League runners-up spot but were uninspiring as West Ham held them to a 0-0 draw at the London Stadium.
United's toothless makeshift attack found life difficult against a generally organised West Ham back three, as they failed to score in back-to-back games for the first time since March 2016.
Mourinho made eight changes for the game in order to breathe some life into their attacking play but it failed to spark them into life.
Merson wasn't impressed with their performance and noticed something about the players' attitude.
"Every time a Manchester United player misses a chance they always run back and look at Mourinho in the dugout - they look petrified," he said on The Debate.
"You watch Manchester City, Tottenham, Chelsea and Liverpool play - and sometimes Arsenal - and you can see the patterns of their attacking play.
"It looks like there is a plan. It's different at Manchester United - everyone is standing still, everyone just passes the ball - there is no movement. I think the players are petrified."
Mourinho has admitted that his squad needs improvement in the off-season both in terms of quality but also from within in terms of mentality.
This should result in plenty of transfer activity over the summer at Old Trafford and Merson thinks some of those being shipped out won't be shedding many tears.
"If a player gets sold in summer, they wouldn't leave Manchester United crying," he said.
"A lot of them look like they don't enjoy their football."
Get the end of season drama and all of next season with two Sky Sports football channels for the price of one.