Jose Mourinho maintains backing of Man Utd board despite two losses in first three
By Sky Sports News
Last Updated: 29/08/18 6:09am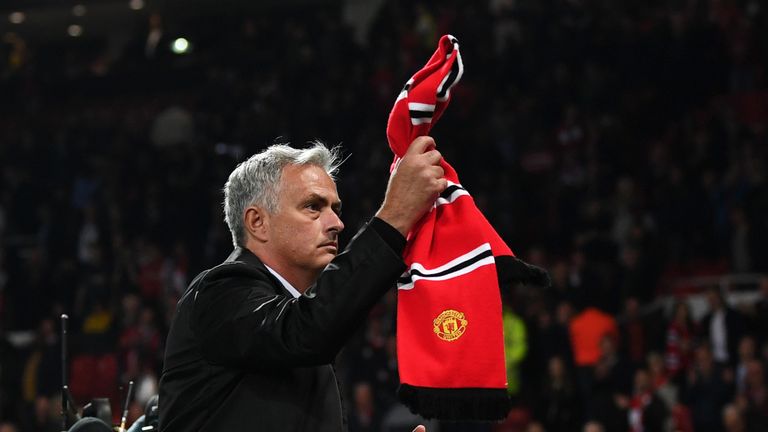 Jose Mourinho's job as Man Utd manager is not under threat despite losing two of their first three Premier League games for the first time since 1992, SSN understands.
Monday's 3-0 defeat at home to Tottenham left United with just three points from as many games so far this season, but despite the poor results, Mourinho maintains the backing of the United board.
Mourinho also appears to have the support of a number of the United supporters, who stayed to applaud the manager at the end of the game as he stood in front of the Stretford End.
The Portuguese then endured a spiky press conference after his heaviest home loss in management, concluding with Mourinho storming out of the room.
He was in combative mood when challenged about the criticism coming his way both in the media and from fans and demanded to be treated with more respect.
The loss to Spurs was United's second in succession, and it is the first time since 1992 they have lost two of their first three matches in a Premier League season.
While Mourinho's immediate future seems to be secure, that could change were they to fail to beat Burnley at Turf Moor on Sunday.
United defender Luke Shaw insists rumours of unrest within the squad are unfounded, but apologised to the club's fans for the defeat to Tottenham.