Ole Gunnar Solskjaer believes David de Gea is "mentally strong enough" to deal with the criticism coming his way following a series of uncharacteristic mistakes this season.
The Manchester United goalkeeper is under pressure after being at fault for two of Chelsea's three goals in their FA Cup semi-final defeat on Sunday.
Solskjaer refused to single out De Gea for any blame and gave nothing away when asked whether the Spain international could be dropped for Wednesday's crucial Premier League game at home to West Ham, live on Sky Sports.

Victory over the Hammers will see Manchester United take a huge stride towards a top-four finish ahead of Sunday's season-ending trip to fellow hopefuls Leicester.
"This is not going to become a David de Gea press conference," Solskjaer said. "We are just going to stick together.
"We've got two games and we're going to focus on that.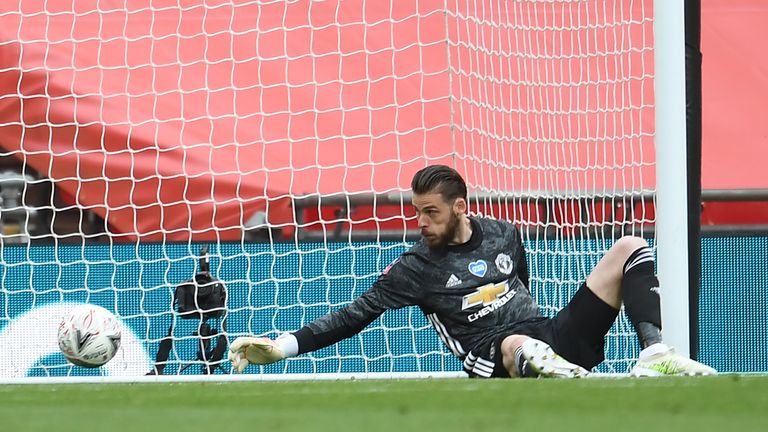 "David is mentally strong enough to know his job is to perform in training the next day and be ready for the games.
"My job is to prepare the team for West Ham and that's what we're doing. We're not going to talk about individuals because no one here is going to feel that we put more pressure on them."
Manchester United are likely to be without Eric Bailly against West Ham. He was taken to hospital after a clash of heads in the 3-1 defeat to Chelsea and Solskjaer confirmed the defender had stayed in London for checks before returning to Manchester, but is unlikely to be ready for Wednesday's game.
Ole: United on the road to something better
Solskjaer was keen not to dwell on Manchester United's FA Cup disappointment, but has urged his players to bounce back from that defeat with a strong showing in their final two league games.
"When you lose a game you are hurt, you're disappointed and you've just got to focus on the next thing," Solskjaer said.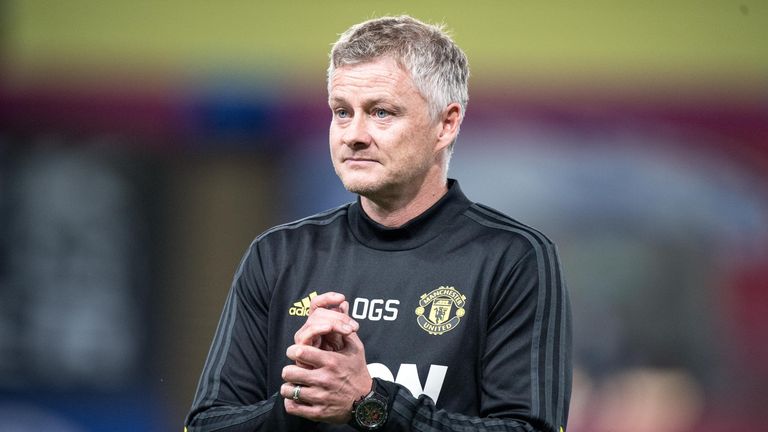 "A defeat isn't the end of the world. Now, it's business as usual and onto the next game.
"We've had so many setbacks as a club, we've lost big games before and we've turned that round. That's what we have to do now."
On the importance of Champions League qualification, he added: "You always want to be part of the biggest tournaments and that is an attraction, but Man Utd is attractive enough.
"Everyone can see now that we're on the road to something better, I feel so anyway."
Ole calls on Sir Alex media experience
James Cooper, Sky Sports News' North West reporter:
We are used to seeing Ole Gunnar Solskjaer relaxed and smiling when meeting the assembled press and that is not just because up until Sunday, Manchester United were unbeaten in 19 matches across all competitions - a run stretching back to January.
He is a positive person and always has been but on Tuesday morning he was well aware of the questions and topics that were at the top of the media's list. So what we got was something more business-like and less expansive, with a couple of answers pulled straight out of the Sir Alex Ferguson playbook.
It helps that he has known a lot of the journalists for a long time and can see where they are going with questions but it is also fair to say that after David de Gea's performance at Wembley on Sunday, he knew the goalkeeping situation would be front and centre.
Solskjaer spoke about "staying strong" and "sticking together". Remember this is a Manchester United boss who won six Premier League titles under a manager who rarely criticised his players publicly and became adept at keeping the world out of the Old Trafford bubble.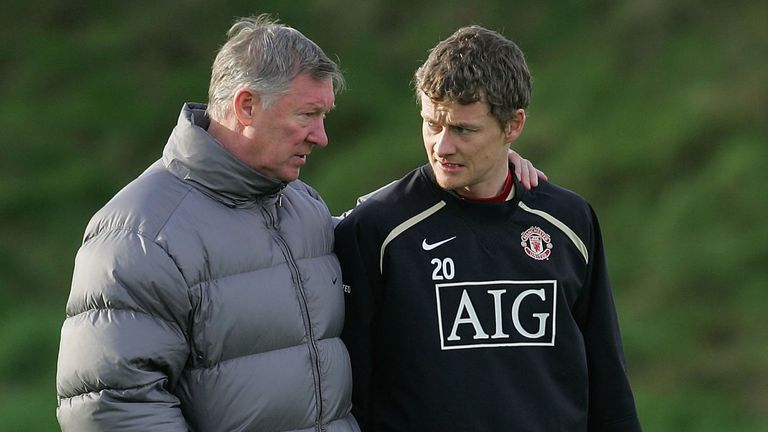 Ole spoke proudly about his players "growing better as a group" but also admitted that after Sunday's surprising defeat, the "proof of the pudding" would be how the squad reacts against West Ham knowing two wins in the last two games will guarantee a top-four finish.
He was also quick to pinpoint the mental strength of De Gea, something Solskjaer knew plenty about as a player and has arguably picked up even more detail on in the Manchester United hotseat.
He is right to suggest the loss to Chelsea was not the "end of the world" but he would have dearly loved to lead his team out for an FA Cup final, too. The last time United lost a game prior to Sunday's semi-final was a 2-0 defeat at the hands of Burnley at Old Trafford almost six months ago. They followed that up with a 6-0 thumping of Tranmere Rovers at Prenton Park.
On that occasion there were a few nerves and wobbles in the opening 10 minutes of a match that they ended up winning at a canter and Solskjaer will know that West Ham will attempt to exploit an opponent they may perceive as still licking their Wembley wounds.
Solskjaer's De Gea conundrum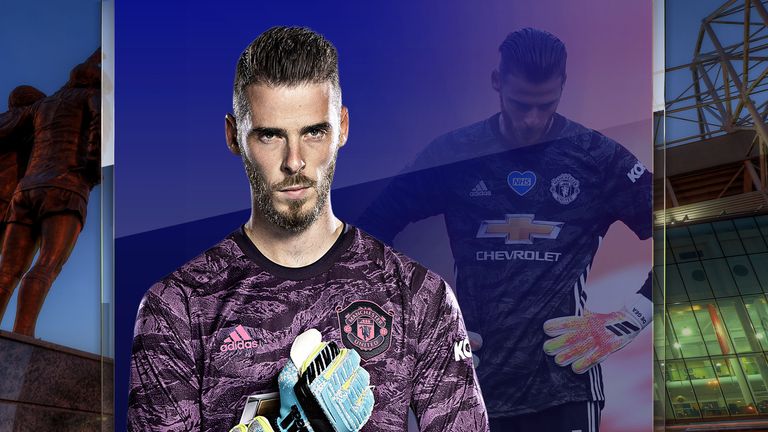 Sky Sports' Adam Bate:
In the immediate aftermath of David de Gea's costly mistake against Chelsea in Manchester United's FA Cup semi-final defeat, the reaction of some pundits was swift. Bring Dean Henderson back from his loan spell at Sheffield United. Move the Spaniard on.
The problem for United boss Ole Gunnar Solskjaer is that such a change is easier said than done.
Solskjaer is acutely aware of the catalogue of errors by his goalkeeper. He was there, after all, watching on in disbelief as De Gea allowed a Mason Mount shot that he should have saved - "100 times out of 100" according to his manager - to slip through his grasp.
Just as he has done already this year against Watford, Tottenham and Everton, the man once regarded by the club's fans as Europe's finest goalkeeper, found a way to concede.
But Solskjaer knows he must be absolutely certain before setting the wheels in motion to replace United's four-time player of the year. De Gea's purported £375,000-per-week salary, on a contract that runs until 2023, guarantees any exit would not be straightforward.