Ole Gunnar Solskjaer has insisted he meant no disrespect towards Roma after comments he made about the club prompted supporters to put up posters outside their training ground.
Solskjaer made the comments immediately after Manchester United's victory over Granada that secured their place in the semi-finals of the Europa League earlier this month.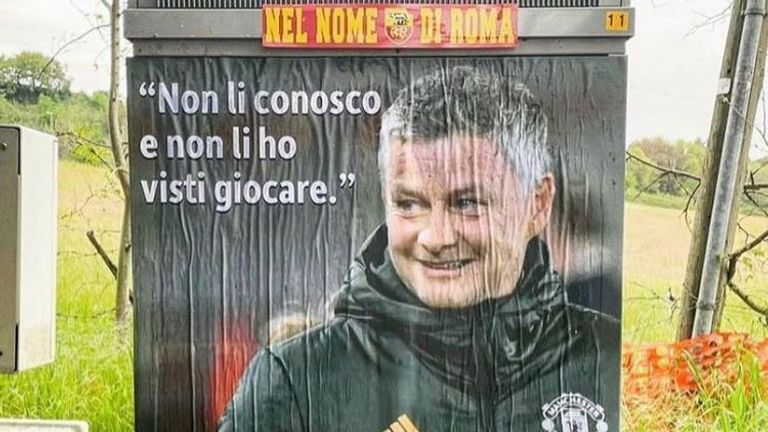 The victory set up a last-four clash with Roma, but when asked for his thoughts on the Serie A side, Solskjaer said that he "didn't know them" and "hadn't seen them play".
That sparked anger among some Roma fans, who placed posters carrying Solskjaer's image and quote outside their side's Trigoria training base, along with the message "make sure he remembers us".
However, Solskjaer sought to diffuse the situation ahead of Thursday's first leg at Old Trafford, and even revealed that the shirts of two Roma legends take pride of place in his personal collection.
Asked about his comments, he explained: "Of course I'd watched them, but I hadn't analysed and hadn't seen them in depth.
"It's a fantastic club with a great history. I've actually got two prized possessions back home, a (Francesco) Totti shirt and a (Daniele) De Rossi shirt that I swapped with them, actually signed. So I know about the history, I know about the quality.
"With Chris (Smalling) being there last season, we followed them. We've analysed them down to the ground since we drew them and we are ready for them.
"It was not meant as any disrespect, and I think everyone knows that. I've got loads of respect for them."
United have not won silverware since lifting the Europa League under Jose Mourinho in 2017 and Solskjaer is looking to reach his first final since succeeding the Portuguese in 2018, losing in four semi-finals over the past two seasons.
"It will be a dream come true the day I can lift a trophy for this club as a manager, of course," the Norwegian said.
"That's what we're building for. We've been close, we're building step by step, but to take the next step it's ifs and buts and this and that. You always talk about that.
"But for this team and myself, our ambition this season is to finish with lifting a trophy and being able to celebrate. I know how much that can mean for a group moving forward."
The build-up to the semi-final has been dominated by the fallout from United's role in the failed Super League, which led to fans protesting against the Glazer family's ownership outside Old Trafford last week.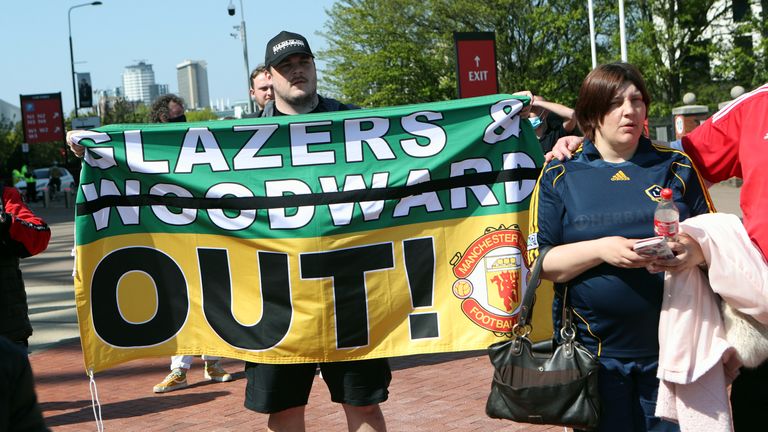 Supporters also managed to gain entry to the club's Carrington training ground to protest against their US owners, leading to an increase in security.
But Solskjaer insists United's focus is firmly on reaching their first final during his reign, and dismissed suggestions that United's plan to join a breakaway competition devalued their involvement in the Europa League.
Pointing to their victory in 2017, he said: "We have had a great night in this tournament before at the club, and we know how much it means for the team, for the whole club.
"Our focus now is to get to the final and make sure the end of the season can finish with a celebration.
"As soon as we went out of the Champions League, our eyes were on getting to the final. I've noticed with the players that these games have been very important for us.
"When you've got (Real) Sociedad, Granada, AC Milan, Roma, we feel that we've been in a proper competition and we've had to dig this out. We've enjoyed it, and now we're one step away from the big one."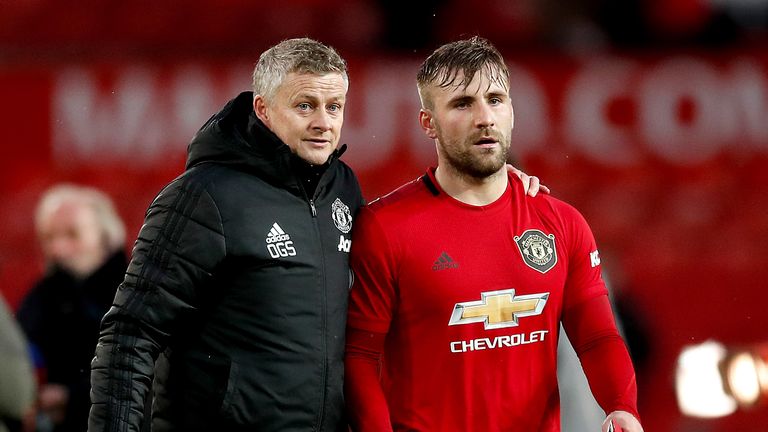 Luke Shaw - who took to social media to voice his opposition to the Super League before United officially withdrew - backed up his manager's comments, saying: "That's done now, a decision's been made.
"Personally I think it was the right decision, so that's that. There was a lot of emotion last week but it's been dealt with now.
"We're professionals, we need to put that behind us and focus on what's happening now. We're playing in a European competition and we're looking forward to it."
'Smalling and Mkhitaryan helped our preparations'
Roma coach Paulo Fonseca has revealed his former Manchester United players Chris Smalling and Henrikh Mkhitaryan have been giving him the inside track ahead of Thursday's Europa League semi-final first leg at Old Trafford.
Defender Smalling spent a decade at United before signing for Roma last year following a spell on loan, while Mkhitaryan left Manchester United for Arsenal in 2018, before moving to the Italian capital.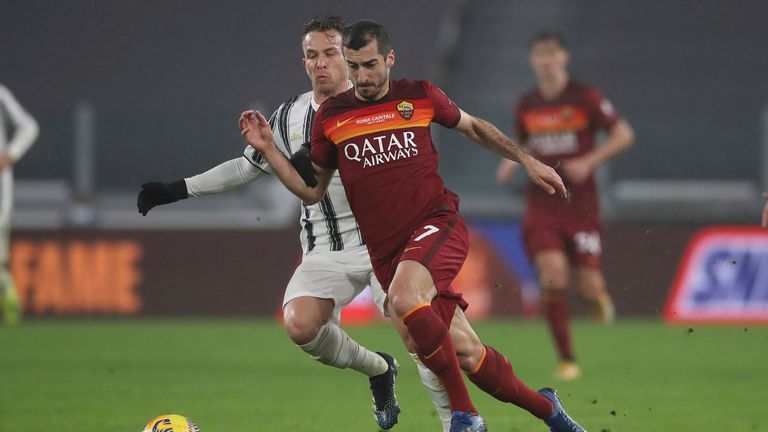 "This match is against a great team, maybe the favourite to win the competition," Fonseca told a news conference on Wednesday.
"We prepared for the match well. I talked to the two of them who played here and have experience in this moment of the competition. We know it will be difficult, we respect United but we have our ambitions.
"We don't always reach a semi-final, we understand the importance of the moment. We have seen our fans and it is important to feel this support. We want to fight for them and for the club."
Smalling has been struggling with a knee issue that sidelined him from March until he returned to action last weekend.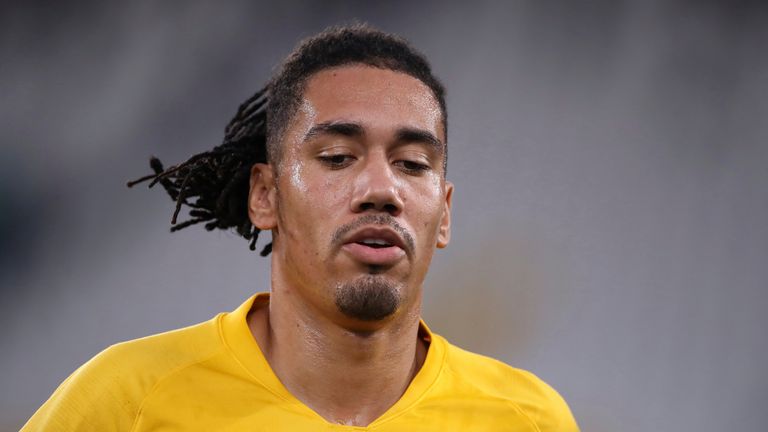 Back in the team, Smalling is looking forward to a match that holds additional significance for him.
"It will be disappointing not to have a full house and have all my friends and family watching the two clubs who have been a big part of my career," Smalling said.
"It is very rare that you play against a team where you know all the players, and in such a big game too. It has all the ingredients to be special.
"I have missed many matches this season (through injury) and it is unusual for me. But I feel good and I am ready to contribute. We know the importance of tomorrow."