Tom Cleverley eyes another title with Manchester United
Manchester United's Tom Cleverley won his first Premier League title medal in May - and wants a repeat this season.
Last Updated: 21/07/13 5:46pm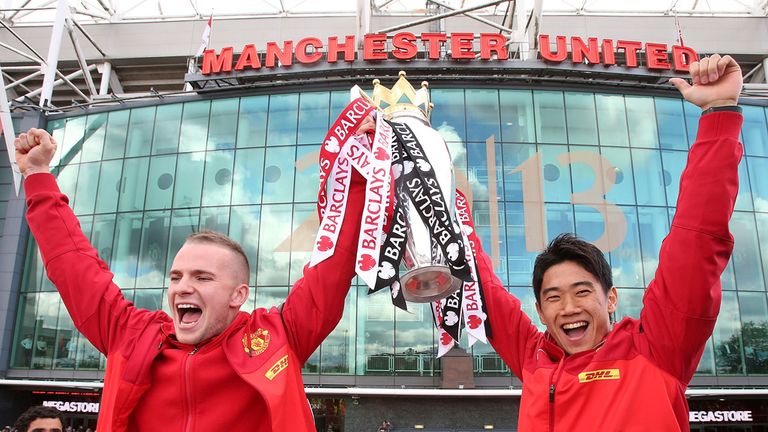 Manchester United regained their crown with four games to spare and had an 11-point advantage over their City rivals at the finishing line, much to the United midfielder's satisfaction.
"We did really well last year," he said. "We didn't just win it, we won it in style after the previous year, which really hurt us.
"We want to retain the title now. The victory parade was incredible and makes us want to win more and more, especially those of us for who it was the first time.
"We want to be there again and again, going through Manchester on that bus.
"The desire from the senior players is what you want. They have all won a number of titles and they're still so hungry to win more.
"We follow on from that - that feeling passes down to us. We want to be here in 10 years saying we've got six, seven or eight medals. You're brought up like that at this club."
Speaking after the 5-1 win over an A-League All Stars outfit in Sydney, the 23-year-old insisted he was happy with how United's pre-season was taking shape.
"We've definitely hit that extra gear," he added. "You can definitely see in training that the intensity has stepped up and the players are getting to know each other better.
"All the boys are really enjoying the new manager's training. We are moving forward and we want to keep it like that."