Zlatan Ibrahimovic urges Manchester United star Wayne Rooney to join him at PSG
Zlatan Ibrahimovic has called for Wayne Rooney to join him at Paris Saint Germain if he decides to leave Man Utd.
Last Updated: 04/10/13 9:54pm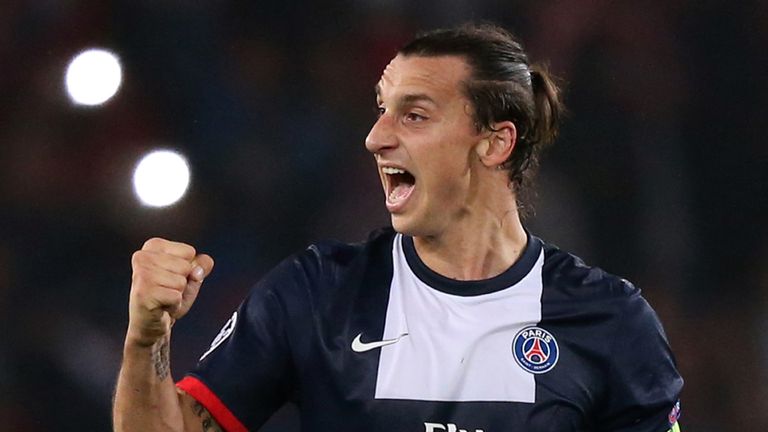 The big-spending French champions were linked with a move for Rooney during the summer transfer window as the striker's future at Old Trafford looked uncertain.
Ibrahimovic is a big fan of Rooney and he admits the speculation linking PSG with a move for the England star excited him.
"When there was talk of Rooney joining us in Paris it was a prospect that excited me," Ibrahimovic is quoted as saying in The Sun.
"I think he made it clear in the summer that he wanted a fresh challenge - and things have not been going so well for Manchester United this season.
"If he still wants to move next summer, or in January, I would urge him to come and play with me in Paris. The only direction this club is going is up."
Ibrahimovic believes he could form a lethal strike partnership with Rooney if he did make the move to the French capital.
"If he did join he would have to get used to the fact that Zlatan scores even better goals than him," added Ibrahimovic. "But I don't just want to play with great players, I want to play with technically great players - and that is what he is.
"You can work on the technical side but it is not something you can be taught. You have it or you don't and Rooney does."